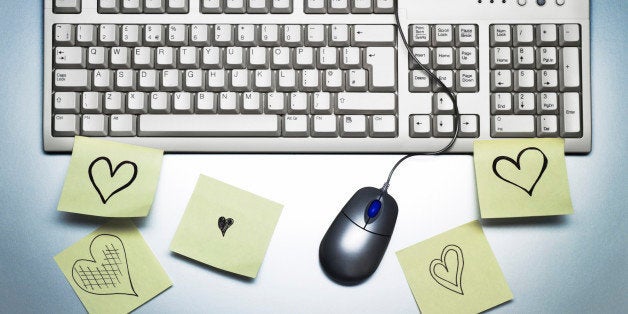 Getting back to the dating game after going through a divorce can be mentally and emotionally exhausting, but online dating provides a great option for new divorcees.

Divorce is one of the toughest experiences to go through, and when all's said and done, you might feel lonely or lost, not knowing what to do. It's important to take some time alone to rediscover yourself; for some people that's only a few weeks or months, but for others it could be longer. Make sure, before you start looking for a new relationship, that you understand what you're looking for and why you're looking for it.
But once you've determined that you're ready for something new, there are several options for meeting new people. Online dating is an increasingly popular option, and it's great for new divorcees for several reasons:
1. It's an easy segue. Rather than plunging into an unfamiliar world or trying to be someone you're not, it's easy to transition to the world of online interactions. There's very little pressure, and you can completely be yourself.
2. You'll have thousands of options. Instead of a bar with a handful of potential dates or a community event with a couple dozen, you'll have thousands of people to talk with to find a potential connection.
3. You can meet similar people. Divorce2Dating offers a great opportunity for new divorcees to connect with each other. Finding someone who has been through the trials of a divorce is much easier online.
4. It fits into your schedule. Most divorcees are busy with work and/or children, but online dating can fit into your schedule no matter how hectic it is.
5. It's non-committal. You won't necessarily have to meet every person you come across. You can save time and spare feelings by interviewing people first.
6. You'll be able to see what you want and what you don't. Going through the profiles of others will help you decide what you truly want in your next relationship.
Related