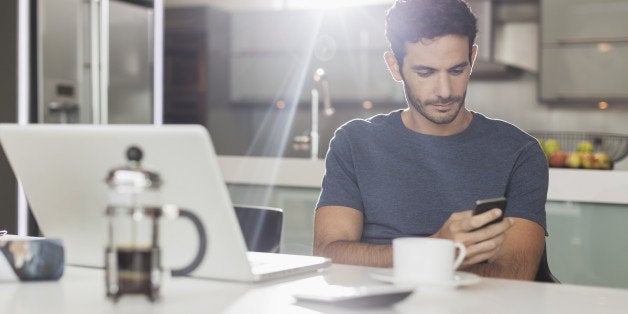 You've got your online profile all set up, and you've been on your dating site of choice for weeks without much attention at all. Maybe you've gotten a message or two, but you haven't seen anywhere near the volume you were expecting -- or hoping for.
There's nothing wrong with you. But there might be something wrong with your dating profile. If you want to increase your chances of meaningful interaction on a dating site, you have to put your best foot forward.
Here are six reasons why your online dating profile simply isn't working:
1. You don't have an image (or the ones you have are obscured.) Even if you're shy or self-conscious, a clear picture is a necessity in this era of online dating. Make sure your face is clearly visible, and include a couple variations to be on the safe side.
2. You wrote too little about yourself. The profile exists to be filled out! If you put single-word answers for every question, or worse, no answers at all, people are going to move on when they see you.
3. You wrote too much about yourself. On the other hand, too much information can be overwhelming. Don't write entire pages about yourself or you'll drive your main contenders away instantly (and you might even come off as self-obsessed.)
4. You come off as abrasive. Read some of the information you've written. Does any of it come off as harsh or distant? These qualities could dissuade potential messengers.
5. You shared some strong opinions. There's nothing wrong with having strong opinions, but expressing them obnoxiously on your profile is a bad choice.
6. You sound too much like everyone else. If you've described yourself as "nice," or if you've said the first thing people notice about you is your eyes or your smile, you might have a problem with a vanilla profile. You sound like everyone else on the web.
If you can fix these six errors in your dating profile, you'll be well-poised to succeed in the online dating scene. Remember, it's important to stay as honest as possible with your dating profile information, but you should also take care to show your best side.
Popular in the Community