We're all about lining up for artisan eggs (like regular eggs, but with goat butter!) at the hip restaurant down the street, but that doesn't mean we should overlook the great regional chains that fry up consistency in multiple locations on the regular.
Egg-centric restaurants ranging from 100-location behemoths to upstart chains-in-the-making are frying up eye-opening takes on AM favorites, and no matter how much you love your neighborhood diner, no part of the country should be deprived of kolaches, Cuban pastries, and even better neighborhood diners. Here are six such regional breakfast concepts that deserve to open on a corner near you.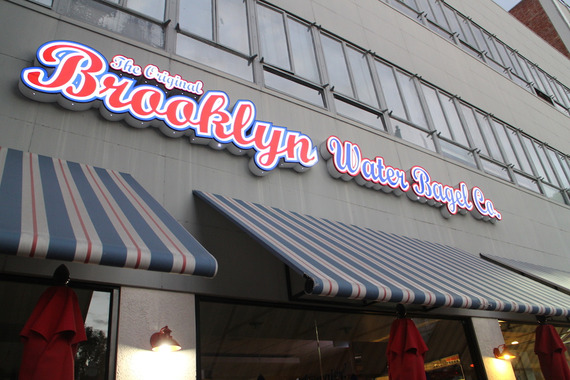 Credit: Flickr/Rachel Lovinger
Brooklyn Water Bagel Co.
Where it is: Florida, East Coast, Beverly Hills
Why you need it: It can be hard to find a decent bagel outside of doughy meccas like New York and Montreal. BWBC takes ridiculous measures to emulate the characteristics of Brooklyn water with a 14-step filtration process, and if you need more than just a smear of cream cheese it's also mastered the time-tested art of the bacon, egg, and cheese.
What you're getting: Everything bagel with Nova Scotia cream cheese, or a signature bacon/egg/cheese
Huddle House
Where it is:The Southeast, plus Fargo, ND
Why you need it: Every chain should have its initials ironed into its waffles, and HH has been emblazoning its secret recipe waffs for over 50 years. Stuffed hash browns and extra-fluffy omelets are beloved staples, but despite the chain's legacy status, it keeps current with recent innovations like wafflewiches and BBQ-influenced smoked sausages. It prides itself on a Southern come-as-you-are vibe, which everyone needs more of in their lives.
What you're getting: Stuffed hash browns with a side of waffles

Credit: Flickr/Social Woodlands
Kolache Factory
Where it is: Texas, Indiana, Kansas, and Missouri
Why you need it:The pastry of choice for long Texas road trips, this Czech staple is a doughy double threat, hitting all points of the savory/sweet spectrum. The breading is versatile enough to handle almost any stuffing, the bite-sized nature means you can crush several in one sitting, and their freezability makes cross-country evangelism almost too easy.
What you're getting: Two kolaches: one fruit-filled, one meat-filled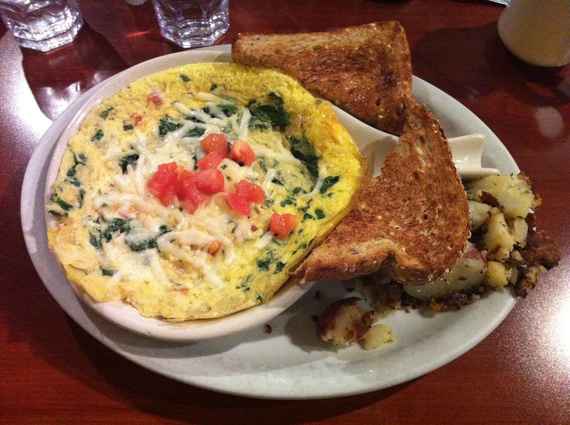 Credit: Flickr/NathanMac87
Le Peep
Where it is: A scattering of 13 states spanning the Heartland, Southwest, Deep South, and Idaho
Why you need it: You can never have too many solid diner concepts. Le Peep succeeds in offering a ton of variety on the menu, from lighter alternatives like egg-white omelets to richness such as rock lobster scrambles and seldom-seen regional specialties like breakfast tacos.
What you're getting: Rock lobster scramble all the way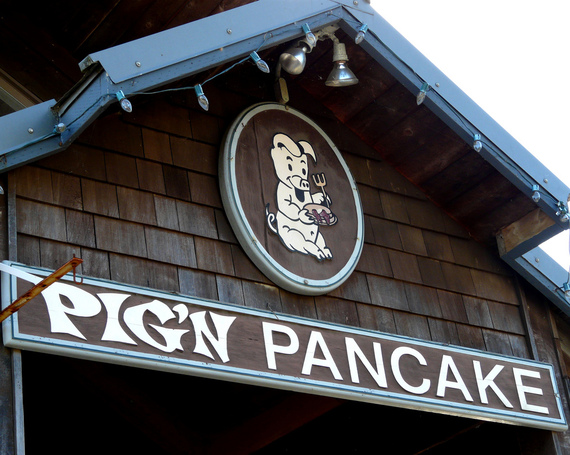 Credit: Flickr/Sea Turtle
Pig 'N Pancake
Where it is: Oregon
Why you need it: Everyone needs a little family-run cafe in their lives, and Pig 'N Pancake has been at it since 1961. Everyone also needs kielbasas, pigs wrapped in pancakes, and razor clams -- an Oregon coast favorite -- alongside their eggs.
What you're getting: 3 Little Pigs in Blankets made of pancakes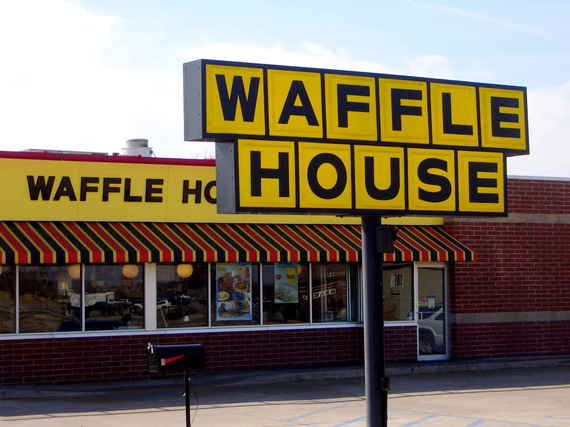 Credit: Flickr/Clifford Kozak
Waffle House
Where it is: Southeast, Midwest, a few lucky areas of the East Coast
Why you need it: Everything you didn't know that you need to know is right here, but for the uninitiated, this beloved 24-hour diner's eponymous dish puts most pancake houses to shame, no matter their level of international-ness.
What you're getting: Get a single waffle and a large hash browns, scattered, covered, diced, and peppered (for WaHo virgins, that means a double order with cheese, tomatoes, and jalapeños).