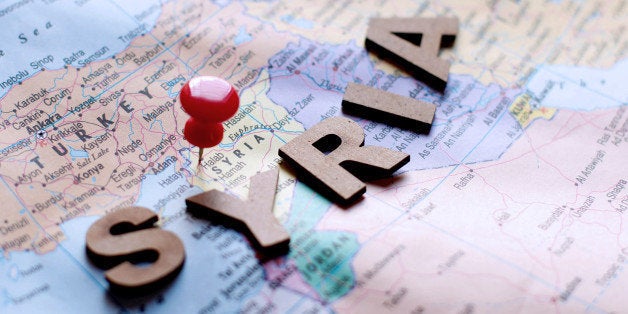 So, you're moving to another country! It's most likely for one of two reasons; you need a change in your life and love to travel, or you fell in love. The latter tends to be a little more complicated. There are a surprising amount of people who move countries to live with their spouses... it is possible, it has been done; but ask yourself this... how will your relationship look at the end of it?
Speaking from two big moves to another country for the man I love, it is really easy to become resentful, annoyed or bitter about changing your life and moving to a new place to make your relationship work. Even if you really love to travel and experience new things -- moving to another country is a lot different than just traveling to one, and doing it for love tends to add a lot of unexpected pressure points to the relationship.
RULE 1: DON'T KEEP SCORE
The old "I moved here for you, so..." argument is a huge black hole that relationships fall into all of the time. I've said this in the past (mostly joking) and I look back on it now and just shake my head. There is usually some truth to a joke, I've realized, and keeping score about who has done what for whom in a relationship will inevitably end badly.
The first time I moved to another country for love (to Belgium, where my boyfriend is from), it was really -- in my mind -- just a "pit-stop" in the journey to our ultimate goal (which at that point, was living in Canada together.) Oh, how things change!
After 10 months of living in Belgium -- my visa was about to expire and I had to move to Canada without him; which was definitely not our plan. Going back to long distance after almost a year of living together proved more difficult than either of us could have imagined, but I am actually very thankful for that move, because it altered how I felt about Belgium (obviously I fell in love with the country, because who wouldn't!?). And that really altered our plans for our future; suddenly it was about trying to create a life in Belgium instead of trying to move to Canada together.
RULE 2: BE OPEN MINDED
Things may turn out really, really different to how you imagined them! You have absolutely no idea where you might be or how either of you might feel 6 months into the future. To be honest, there is an endless list of things that could weigh you down on any given day in a new country, but there are also a million ways you could fall in love with that place too. Change is hard for some people, but just give yourself the space and positive energy to let the changes roll in... let yourself adapt! Be willing to make the changes, because you've already come this far -- so why not?
Needless to say, the 9 months I then had to spend (alone) in Canada trying to figure out another visa option was a nightmare. The second time I moved to Belgium, I had a whole new outlook on things. I sold my things in Canada, packed up my life (and my cat) and made the move; knowing full well this time it was to build a future in Belgium, not wait for some "possibility" of a future together in Canada. Belgium was were we could be together right now, so Belgium it was.
Although the second move proved to be so much easier than the first, there were definitely days I still asked myself "why did I do this!?"
And that brings us to RULE 3: REMEMBER YOU DID THIS FOR YOU BOTH, NOT JUST FOR THEM
Parents will be parents, I know; but the amount of times I have heard my mother
say "you moved there for him, the least he can do is..." -- well, it's too many to count. I love you, mom; but you're completely wrong about this. I moved to this country to make my relationship work with the man I love; that was as much for me as it was for him.
Frustrated, annoyed, happy, excited, determined and angry; I've felt every emotion there is when it comes to moving abroad for love. And I have realized, the trick of getting through is to let yourself feel every single one of those emotions, because they are most likely COMPLETELY natural. You've been plucked out of your normal life and put into this new one (albeit fun, exciting and adventurous), all of that "new-ness" is bound to make you feel heavy sometimes. Having the occasional bout of resentment or annoyance about uprooting your life doesn't make you a bad spouse, but harboring that resentment will lead to disaster.
RULE 4: BE HONEST AND MAKE MUTUAL DECISIONS
Every "big" decision you make needs to be a joint one or this will never work. It's normal to disagree on small things like where to go out for dinner or who's day it is to do the dishes -- but making decisions about houses, cars, visa applications, and the immigration process is something you both need to be honest and willing to compromise over.
And while we're being honest with each other, please remember RULE 5: DON'T HARBOR RESENTMENT.
Being frustrated about having to learn a new language, leave your job, your friends and your family behind is totally valid. But you can't use that excuse every time (or ANY time, for that matter) there is an argument; because that's completely unfair to you, your partner and your relationship.
The biggest mistake I ever made during our first big move was using the "I moved here for you..." argument (even jokingly); it's a bad idea!!!
And lastly, it might seem common sense but when you're in the middle of it, you usually forget RULE 6: THINK ABOUT THEIR FEELINGS, TOO.
As strange (and selfish) as it sounds, my first time making the big move, I was so focused on adjusting to the changes I had to make, I never really thought about how things might be effecting him. He is the one who had to pick me up off the floor after an anxiety attack or listen to me vent about missing my friends. Moving in together is a big step for any couple. The actual 'first time living together' thing tends to be forgotten because of how big the whole 'moving to
another country' thing is.