For most of us, summer means escaping to embrace a few days of beachside relaxation, exhilarating adventures or off-the-grid exploration. But with millions of Americans planning to travel this summer and airfare rates steadily climbing, organizing a budget-conscious getaway can seem unattainable. It doesn't have to be: With a little legwork and proactivity, clinching a bargain this summer is possible. U.S. News enlisted Jeanenne Tornatore, senior editor at Orbitz.com, and Jeff Klee, CEO of CheapAir.com, to lend their expertise for landing the season's top deals. Here are six pro tricks to help you pull off an affordable summer trip.
Time it right
When it comes to searching for domestic flights, start the research process several months in advance. After conducting a 12-month-long study analyzing domestic fares across 15,000 markets and 1.5 billion ticket purchases, CheapAir found that the best time to buy tickets, on average, is 47 days ahead of your departure date. Purchasing within what Klee coins "the prime booking window," or one to four months before your trip, yields an average savings of $201 per ticket, the study revealed.
If you're planning to travel to Europe, you'll need to shift your purchase date to more than 270 days in advance to find the best savings, Klee advised. Tornatore also recommended purchasing your flight and hotel accommodations for popular summer weekends like Memorial Day as soon as possible, with early to mid-April being the best time to sniff out a deal. Also, consider vacationing later in the season. "Historically looking back at the last few years, the majority of our bookings are in June and July," explained Tornatore, noting that if you have the flexibility to travel in August, you'll find more promotions.
Consider alternative airports and conduct separate flight searches
A tried-and-true industry trick is cross-comparing regional airport hubs to find the best deals. "A lot of times, if you're flying to Miami, you'll see big differences by flying into Fort Lauderdale," explained Tornatore. The same can hold true for travelers flying in or out of Oakland International Airport rather than San Francisco International Airport, or Baltimore-Washington International Airport rather than Ronald Reagan Washington National Airport.
That said, airfare prices change often, making it difficult to find the perfect booking window for the best rate. And apart from constantly changing prices, there are also fluctuating fare brackets. According to Klee, every carrier has 10 to 15 price brackets per flight, and the amount you pay hinges on how many seats are taken. Once the lowest fare seats are taken, seat prices are bumped up to the next highest price bracket. Conversely, if seats are not selling, airlines will make seats available at a lower cost. Suppose you're searching for four seats on the same flight. If you search for all four seats at the same time, you might eliminate the chance to secure a ticket in the cheapest price category. What's the best approach? Searching for each passenger's flight separately, explained Klee, which will increase your odds of clinching tickets at the lowest price category available. That way, you'll maximize your chances of booking one or two tickets at a lower price, rather than paying a hefty amount for four tickets in a higher price bracket.
Plan a mid-week getaway
"It really does make a big difference the day of the week that you fly. Tuesdays and Wednesdays are the least expensive days," explained Klee, noting that on average there's about an $80 difference if you travel on a Tuesday versus a Sunday. Planning a midweek journey can also equate to deeply discounted hotel rates, according to Tornatore. And if you're hoping to travel in June or July -- a popular summer travel period -- Tornatore advised consulting a variety of reputable hotel search and deal-focused sites now to get a sense of demand and affordability of your desired vacation destination. "The hotel price is reflective of the cost of your trip," she explained, highlighting that if hotel prices are inflated, airfare and attraction prices will likely be expensive, too.
Evaluate the cost-benefit of vacation packages and attraction passes
While it's true that bundling your airfare and hotel costs into a package can translate to deep discounts, there are exceptions to the rule. Klee explained that where you're going plays a key role. "It's good to check both ways," he said, noting that many times you can find better choices and better prices by researching hotels and flights separately. Still, some leisure destinations offer compelling, high-value package deals: Klee pointed to Hawaii as an ideal spot for booking a vacation package.
Another draw of booking a vacation package through an online travel agency? The ability to secure everything from ski lift tickets to theme park passes. Tornatore suggested booking multiday passes to score the best discounts.
Use social media and your smartphone to your advantage
In today's tech-savvy age, social media outlets, smartphones and apps serve as trusty resources for scoring travel deals and promotions. "It would be helpful to follow every airline on Twitter. The smaller airlines tend to be more aggressive in having one-day promo codes that they tweet out," explained Klee. Airlines like JetBlue and Virgin America often offer flash sales and promotions on Twitter and Instagram. Hotel loyalty programs, including Starwood and Marriott, are also targeting social media users with free nights, tailored itinerary suggestions and special promotions for following and engaging with their social media accounts.
Not an active social media user? You can still score deals -- and rack up loyalty program points -- with a few swipes on your touchscreen. For example, the Orbitz Rewards loyalty program allows travelers to accumulate up to a 5 percent points bonus, or Orbucks, for using Orbitz's mobile app. Other OTA loyalty programs offer equally enticing incentives. Expedia, for example, allows users to triple their points by booking their flights and hotels on the Expedia App. And even if you're not a loyalty program member, you can still reap rewards for choosing to book on your mobile device. Hotels.com, for instance, offers deals that enable travelers to save up to 25 percent by booking on their smartphones. Meanwhile, Travelocity offers mobile-exclusive promotions for downloading its free app.
Branch away from the beach or city center
If your dream summer getaway includes staking a beach umbrella in the sand, try booking a hotel that's removed from the shoreline, said Tornatore. You may not have a picture-perfect view overlooking the ocean, but you can find much better deals. And if you're traveling with kids in tow, Tornatore suggested searching for condo-style properties or hotels that offer family suites, which are often equipped with budget-effective amenities like kitchens -- an easy way to slash meal costs.
Trying to find an affordable big-city adventure? "If you're looking at really popular city destinations, look outside the perimeter a bit," advised Tornatore. "In New York for example, in the summer on weekends, the Financial District is pretty cheap," she said, noting that business travelers flood the area during the weekdays but at the end of the week rooms empty out, making it a great time to find reduced rates.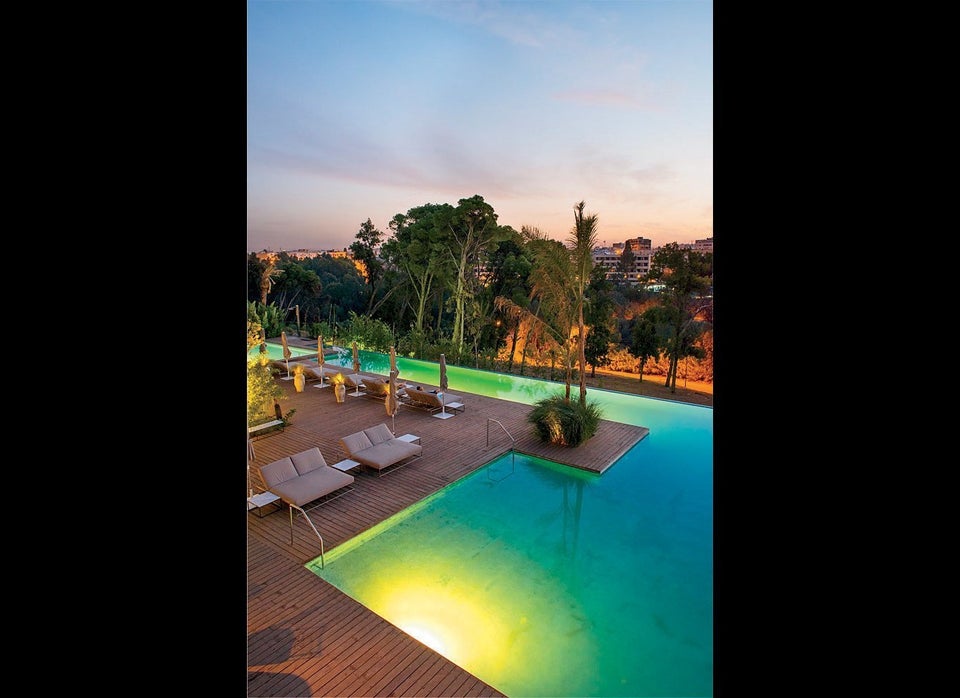 Best Places To Travel In 2015