You did it! You've made it through the ups and down of those awkward middle and high school years. You've made it more than half-way through the hands-down of hardest year yet (when no one said junior year was gonna be easy, they were damn right). Now the second-half of anything is hard, and I know you probably have your countdown set until the summer begins and are slowly finding your motivation lessening as your Netflix and pizza intake is increasing. That's totally normal. However, there are ways to relax while also meaningfully preparing for the future.
Looking back at my second semester of junior year as a current senior, resisting those urges and looking forward was arguably the best decision I made throughout my high school career and put me at such an advantage during senior year craziness. Here are some of steps I did that helped me make the most of my second semester junior year:
1. Visit colleges and universities
If I could double bold this point, I would. Visiting colleges during the second half of spring break saved me copious amounts of time and money. By the end of my sophomore year, I had a list of over 20 colleges. At the end of application season this year, I applied to five.
There is nothing more valuable than visiting colleges to understand a school and spring of junior year is the ideal time to do so. Visiting in summer, classes will not be in session and thus you totally miss out on an important part of viewing student-life and culture. Waiting until fall to visit, you will feel rushed. By being able to be on campuses, I completely crossed off some schools I thought I would totally love and re-prioritized some former under-dogs that emerged as top-schools, all of which were based off of observations I would have only acquired from touring them.
I was able to go on a college tour over spring break that encompassed most of my schools. I did most of my college tours based on interest and area. For example, I toured a bunch of Boston schools at once, even those I wasn't quite sure about, just to get a better understanding of different types of schools and school environments. Tour locally, or if you are traveling, check out colleges in that area -- take the time to check any school, even if they aren't necessarily what you are looking for. Who knows, you may love it (or hate it) but either way you can then closely define what you are looking at for a school early on and save tons of valuable time college internet-stalking later.
2. Utilize spring break
Don't listen to the James Franco ideal of spring break(ers) and use this time to get ahead with college and work! Spring break is most definitely a killer time to have fun but it is also an important time where you will be able to focus on all of those things you have been meaning to do, but haven't yet, that will get you prepared.
3. Take your tests
By now you have probably been told that you should take your SAT, SAT subject tests, ACT, etc. soon. Aim for spring: everyone I knew that took their tests in the fall was totally stressed.
First, if you are applying Early Decision or Early Action to a school, you may not have your scores in time. Second, if you would like to take the test more than once (which can be extremely helpful for some people), it becomes way harder.
Just go ahead and take them so you can sit back and relax senior year, send in your scores and call it a day.
4. Apply for summer internships, jobs, programs, etc.
Not only do these look great on college apps, but you also don't want to be a victim of serious FOMO. Don't wait until April to realize you should have applied to summer internships, jobs and programs to see you have missed all of the deadlines. Start applying for internships and programs for your summer before senior year NOW instead of later.
My summer high school internship at DoSomething.org was a phenomenal experience where I learned a tremendous amount about my personal and work goals. During almost every college interview I did, I was asked what I did over the summer. They will do this, so take the time to get off the couch and think about your summer. This will not only benefit you in the college interview room, but likely far beyond, giving you valuable life experiences.
5. Don't stress about your college essay too much
As a perfectionist who is always trying to think ahead, I spent second semester and summer agonizing over what my winning college essay topic was going to be. My unpopular advice: don't. My college essay topic came when I finally stopped thinking about it and just wrote. You and your essay topic will likely change during this amount of time, and there is no need to workshop one essay for six months. Your college essay will come (I promise), and it will be fabulous without you outlining your essay for ages before hand.
6. Focus on your school work
Actually taking the time to truly care about my school work spring of junior year despite the normal junior year jitters made for higher grades and a far more impactful personal learning experience. Take this time to listen to your teachers and get the most out of your remaining classes.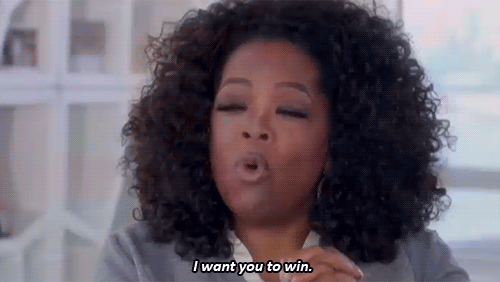 Credit: People.com
You are about to approach a pivotal time in your high school career and it is easy to start freaking out. I know exactly where you are coming from, but I promise you -- by planning ahead and taking these steps you will not only make more informed decisions, but you will also prevent some unnecessary stress. Show those second semester blues who is boss. You got this!
PHOTO GALLERY
America's Top High Schools 2014
Calling all HuffPost superfans!
Sign up for membership to become a founding member and help shape HuffPost's next chapter