Straight from the mixologists of Mexico's finest resorts, hotel search trivago.com is serving up some sweet spirits just in time for Cinco de Mayo. What better way to celebrate than with irresistible margaritas from the country that knows them best!
BONUS: Find out how to make these delicious drinks at home, with exclusive recipes on trivago Checkin!
Where to sip: Casa Velas, Puerto Vallarta
Surrounded by one of the most beautiful golf courses in the country, Casa Velas is an all-inclusive boutique hotel for adults with unlimited possibilities for fun and relaxation. After a day of horseback riding, mountain climbing, or even swimming with dolphins, guests can refuel with a zesty Cilantro Margarita and some of the best Mexican and international gourmet cuisine in the area.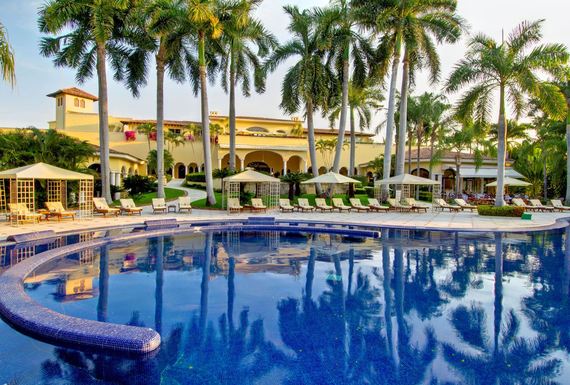 © Casa Velas
Where to sip: Hard Rock Hotel Vallarta, Riviera Nayarit
With a gorgeous beachfront setting, modern design and breathtaking amenities, the Hard Rock Hotel Vallarta is a premier resort not to be missed. Its outdoor swimming pools, luxurious saunas, and outdoor amphitheater (with nightly theme parties) make it the perfect place to take advantage of Mexico's warm weather and scenic coastal views while sipping on an oh-so-sweet and spicy VIBE Margarita.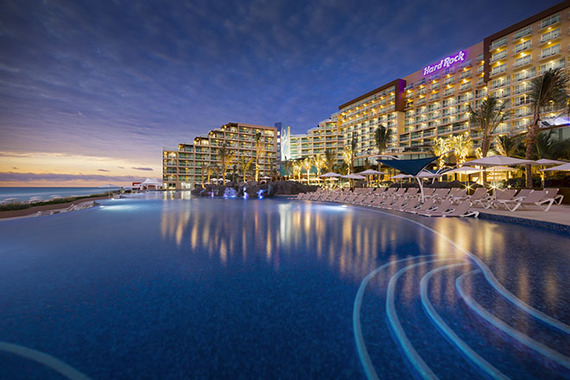 © Hard Rock Hotel Vallarta
Where to sip: Casa Dorada, Los Cabos
Situated along Medano Beach, the most swimmable beach in Cabo, Casa Dorada offers magnificent penthouses, lavish suites and even pet friendly accommodation. Soak up some sun on your private terrace while you indulge in a tangy Jalapeño Margarita, relax in the sanctuary of the Saltwater Spa or go for a delicious ice cream at Gelato Pazzo with the whole family!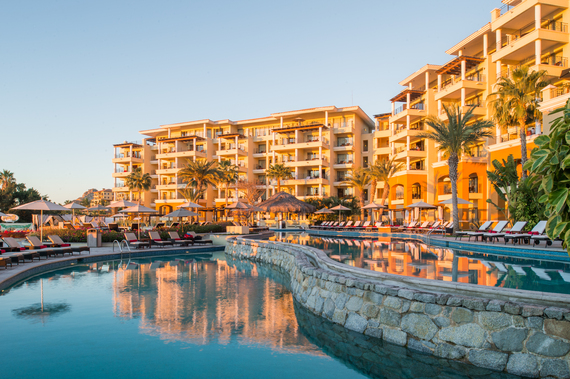 © Casa Dorada
Where to sip: Grand Solmar Land's End Resort & Spa, Cabo San Lucas
Just a ten minute walk from Cabo's exciting nightlife, the Grand Solmar Land's End Resort & Spa is the perfect escape complete with pristine ocean views and private white sand beaches. The old world architecture and royal gardens will transport guests to a whole new world of serenity while they savor the freshest "Green Life" margarita, a tasty frozen treat whose name reflects the hotel's "Green" initiative.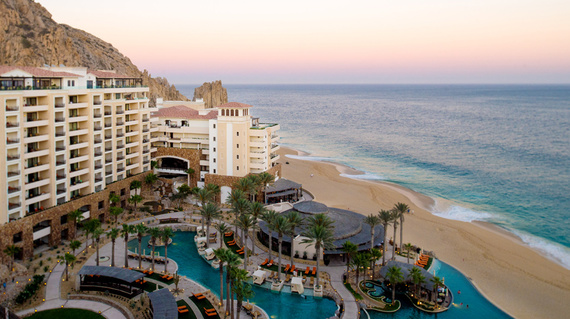 © Grand Solmar Land's End Resort & Spa
Where to sip: Ritz-Carlton Cancun, Cancun
Named a AAA Five Diamond Resort for the 16th year in a row, the Ritz Carlton Cancun is a remarkable hotel with unmatched amenities and exceptional service. Guests can quench their thirst with a tasty Margarita Cancun in the oceanfront whirlpool and award-winning restaurants. Cooking lessons, tequila tasting, and sunrise yoga make a stay at the Ritz-Carlton Cancun a truly unique travel experience.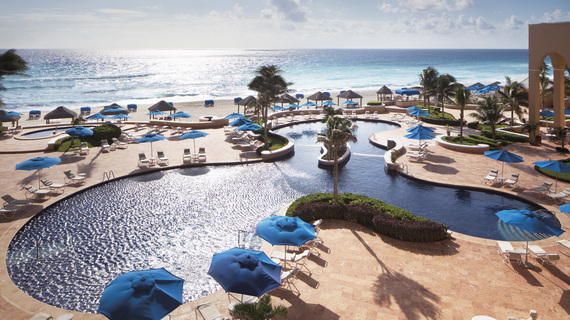 © Ritz-Carlton Cancun
Where to sip: Hyatt Zilara, Cancun
The all-inclusive and picturesque Hyatt Zilara is home to Cancun's only ocean view spa - the perfect place to relax with a refreshing Cucumber Margarita while taking in Mexico's famously stunning sunsets. This adult-only resort boasts numerous upscale amenities such as breathtaking outdoor pools, tennis courts, and several gourmet buffet restaurants, as well as live music and performances.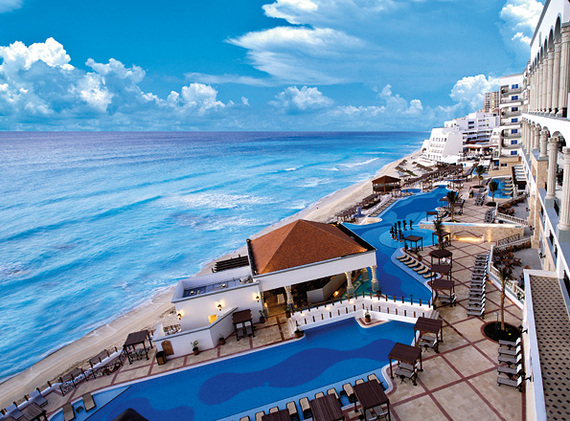 © Hyatt Zilara