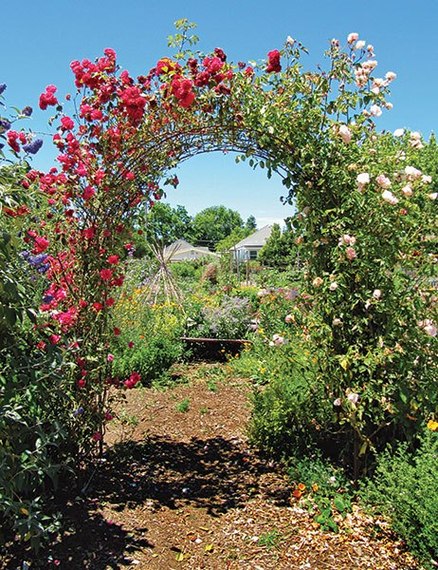 (photo: Ruby Blume)
Adopting an environmentally responsible lifestyle might be easier than you think. Check out ten simple tips from five experts on how to make a home greener, from zero-VOC paint to low-maintenance herb gardens.
Learn about your surroundings. "True eco living is about understanding your environment," says Rachel Kaplan, co-author of Urban Homesteading, which spotlights rooftop growers and community gardens, like the Petuluma, CA example shown here. Where does your water come from? Where is your waste going? What is the terrain like? Understanding these facts allows you to tailor the best eco-friendly approach for your area. Several environmental organizations offer bioregional quizzes that make it easy to gather information about your community and learn which green activities to focus on first.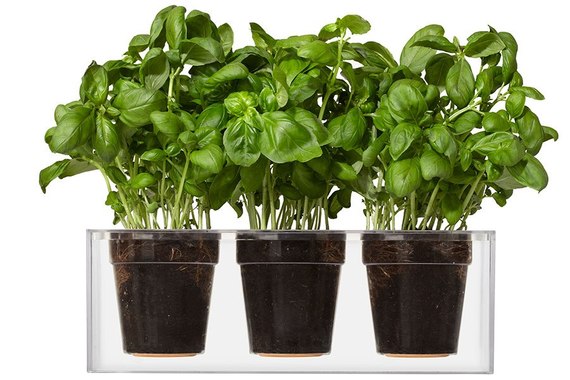 (photo: A+R Store)
Pack in the plants. You don't need an expansive backyard to grow your own herbs and vegetables. Kaplan recommends using low-maintenance, self-watering indoor planters that conserve water and are great for apartment living: "Herbs do really well in windows," she says. "You can grow basil and dill as well as lettuce and other greens." If you have a small patio or deck, she says, you can grow tomatoes, beans, and other veggies.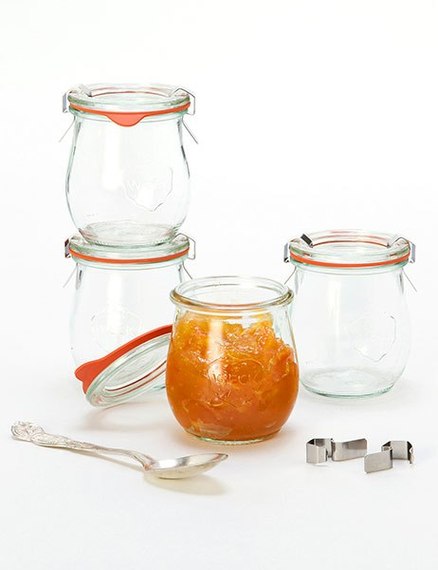 (photo: Terrain)
Use less plastic. The proliferation of disposable plastic bottles and containers has contributed to a throwaway mentality that's ecologically harmful, says Priscilla Woolworth, who is the great-great-grandniece of general store pioneer F. W. Woolworth and runs her own eco-focused online shop and blog. "When possible, buy and store products in glass containers," she says. "I invested in the classics--Ball jars and Pyrex containers--and now I also reuse a lot of the jars that I buy food in."
Set of four 7.4-oz. Weck jars from Terrain; $18. shopterrain.com.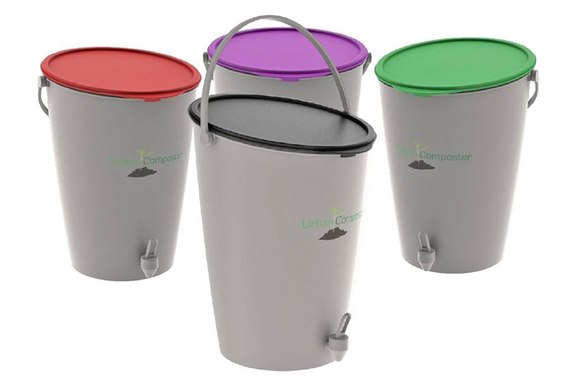 (photo: Urban Composter)
Try your hand at composting. "More than half of the western world's waste is organic, which is just insane," says Joost Bakker, an Australian environmentalist known for his eco-conscious restaurants and architecture. "Composting converts organic waste into a valuable resource that can go back into the soil to grow healthy food." The Urban Composter, also of Australian origin, makes the once-messy process a lot easier. Organic scraps--vegetables, fruit, and coffee grounds--go in a pail with a cover that helps prevent any unpleasant odors from escaping. Also included: a bottle of compost accelerator, which helps to quickly turn the scraps into a nutrient-rich fertilizer that can be added to the soil in your garden or potted plants.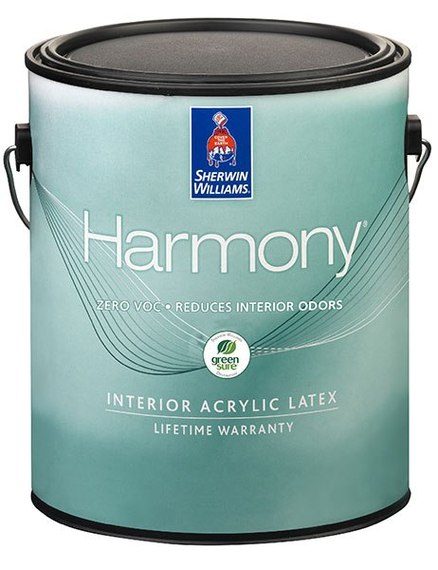 (photo: Sherwin-Williams)
Scrutinize the paint can. "Almost all paints are marked low VOC (volatile organic compounds), but this doesn't cut it. What you really want is zero VOC," says Danny Seo, an eco-living expert and the author of Conscious Style Home. "Even when you get a zero-VOC paint, added colorants in the darker shades can increase the VOC levels, so I always opt for lighter shades." Sherwin-Williams, Benjamin Moore, and Farrow & Ball all offer zero-VOC paints.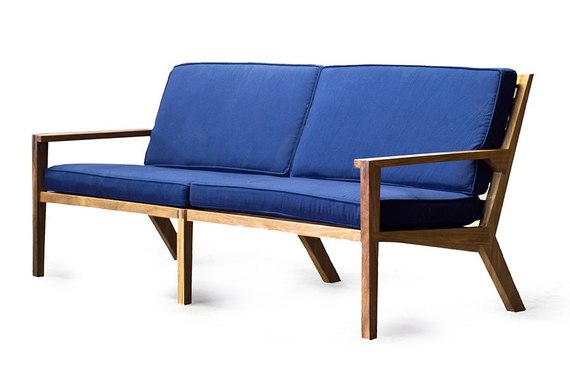 (photo: Aaron Poritz)
Use reclaimed materials. "Working with salvaged wood, marble, and other materials helps reduce waste and saves natural resources," says Elliott Maltby, principal at the eco-conscious Brooklyn-based architecture firm Thread Collective. "It also lends a rich patina to the home and often a great story too." Furnishings by Brooklyn-based designer Aaron Poritz are made from Nicaraguan timber that fell in a 2007 hurricane.