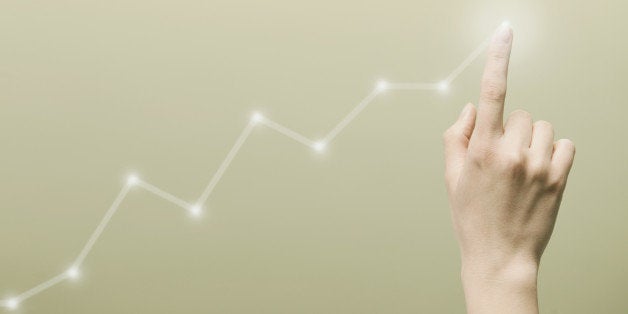 As a motivational speaker and book author, often after I give a keynote speech, someone in the audience will ask me how to get motivated again, because some people through the ups and downs of life kind of loose their spark, they loose their level of motivation. So here is the big question -- how do you get motivated again when you're not feeling motivated? Here are some quick tips to help you get motivated again particularly when you're going through the trials and tribulations of life. After all sometimes life is not a bowl of cherries.
1. Go back to your original purpose
When you first started your quest to achieve your dreams, you had a dream and goal in mind, but because you're tired and you been working so much and so hard, somehow, someway you kind of lost touch with your original purpose. You may have lost your spark, your shine, your enthusiasm. You are no longer a shiny happy person. Being tired will do that to anyone. Take some time and re-review your goals short-term, midterm and long-term to remind yourself why it is you're working so hard. This may help you rekindle the passion that you had in the very beginning, and remind you of the excitement that you had to start with. I have always believed that one of the ways of being more passionate is to make sure your passion is connected to your purpose.
2. Remember that motivation is a process not an event
I think that many people are under the mistaken assumption that motivation is an event. They think that just by listening to a motivational program on audio, or reading one book is enough to get them motivated and to stay motivated. I don't believe that to be true, just the same as I don't believe you maintain your weight by eating right one day and one day only. In order to be motivated you need to concentrate each day on what you need to do to stay motivated for you. Each person's answer is different but just realize that you have to invest the time and energy each day to continue to feed your mind and your soul motivational ideas and thoughts.
3. Talk to a trusted friend
Sometimes when you have lost your "mojo," it's a good idea to have breakfast or lunch with a good friend and ask for their opinions, their thoughts and their advice. Someone who's outside of your daily life may be able to give you more objective advice, or you just may need someone to give you a boost, a little motivational pep talk, just someone to smile and tell you that "you can do this you know." One word of caution; make sure that your trusted friend is an optimist not a pessimist, and an encouraging person and not that someone who will tear you down and tell you how ridiculous your ideas are.
4. Seek out your motivational rocket fuel
What the heck is motivational rocket fuel? Well that is up to you to decide. It's the fuel that gets you fired up. Ask yourself -- what are activities that you can do soon that would help you get and stay motivated? It may be watching a motivational movie, it may be going for a hike, it may be reading a motivational book that you haven't read for years. It may be working in your garden, or getting back to painting your latest masterpiece which you haven't done for a long time. Look up inspirational and motivational videos on YouTube and watch a few each day. Make a list a few things you can do this week that will help you boost your level of motivation energy and enthusiasm.
5. Try something new Sometimes people are not motivated because they have just gotten a little stale in their life routines. So if you want to boost your level of motivation, reduce your level of stagnation by trying something new. Let's say for example you always wanted to join a volleyball league- then go sign up for one today. Just the act of trying something brand new will stimulate your thinking and you may be delighted to meet new and different people and it may give you a much-needed change of scenery. So today, think of something you've never done and always wanted to do and figure out what the next steps would be in order to make that happen.
6. Think about starting or joining a mastermind group
I'm sure you've heard people talk about mastermind groups; it was a term made popular by Napoleon Hill in his book Think and Grow Rich back in the 1940s. The idea is to join a small group of other people, and the sole intent of the group is for every person in the group to support everyone else in the group. Most mastermind groups meet once a month, and ask each other for advice counsel and support. So you have two choices -- you could either join an existing mastermind group, or you can start your own. But the idea of being around other motivated energetic people will definitely help raise your own level of motivation and you will get the encouragement and support that you richly deserve.
My challenge to you today is to take some items from this list and start applying them tomorrow. You will find that just the act of stepping forward and taking action will help you get and stay motivated, but it only happens if you take action. When you take action you change your thinking and when you change your thinking you change your life!