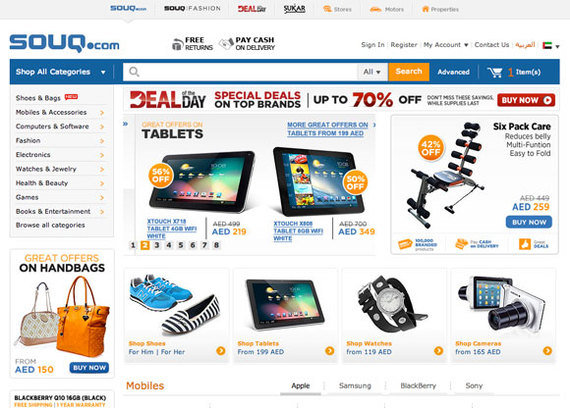 The way people shop around the world is changing. More of us are turning to purchasing our goods online rather than in a brick and mortar store. In fact, 40% of the world's online population has bought something on the web. And it seems this trend is only set to grow.
If you run an e-commerce website, you will want to get your hands on a slice of this pie. Getting customers to come to your website is only one part of the equation - you need them to actually purchase a product while they're there in order for your venture to be successful.
So how can you increase sales for your e-commerce website? We've come up with six simple ways to help
1. Don't underestimate the importance of design
The stats don't lie. If a website takes too long to load, 39% of users will shut it down. And if the layout and design of the website isn't appealing, 38% of users will click away. If your website isn't user-friendly with a responsive web design, you may as well not have a website at all.
Not sure if you have a responsive or user friendly design? There are many online tools you can utilise - a host of them free - which will give you feedback on how effective your website is for users.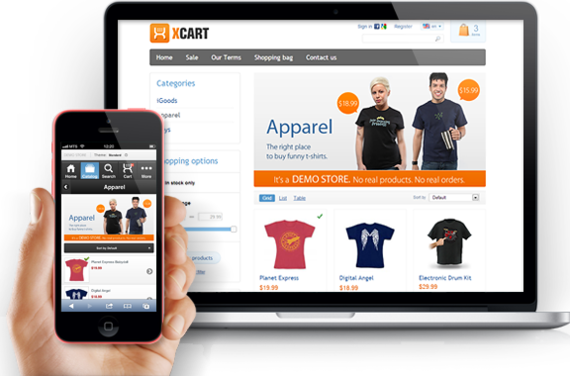 Credit

A responsive web design
Like with any product you want to sell to a market, your website needs to be tested. And because your e-commerce site is your main selling portal, the importance of this testing should not be underestimated.
When listing your products, make sure you have high quality photos taken from a variety of angles and close-ups, as well as long shots. You could also create your own image using any of these free graphic design software.

Customers want to see as much detail as possible before they purchase something online - so they have confidence in what they're purchasing - and, if your website doesn't deliver on adequate photography, then you could be losing customers quickly.
2. Remember: people shop online because they want a good deal
Many shoppers are turning to buying products online because they are less expensive. Because e-commerce sites don't have to pay rent for a brick and mortar store, this should be true. You need to ensure you do your due diligence so that you're offering your customers the best price. If it's not the best price online, give them a reason why they should be paying a premium - such as faster delivery, better customer service or a higher quality product.
Don't underestimate the power of a sale to bring in new customers too. If you make an offer that's irresistible then your customers will be drawn to checking out their cart and going through the whole sales funnel. A good idea is to reward customers who shop with you with a discount the next time they purchase.
3. Be quick with responses
Purchasing goods online involves a high level of trust. Unlike a brick and mortar store, where you can see the goods in front of you, customers must take a punt and hope the product that is delivered to their home resembles the one they think they've ordered.
To help build this trust, you need to be on the ball with any queries customers might have. Make sure your contact details are clearly stated on your website, and you have a system in place to monitor queries and respond quickly.
If you are struggling to answer questions yourself, you can always outsource a team to respond for you - just ensure they are adequately trained to do the job properly. One great way to build trust is to have a live chat option so your customers can speak to your business directly on their site.
4. Make sure your site is professional
Nothing turns users off faster than an e-commerce website which doesn't look professional. Spelling errors, slow payment processors and terribly described products will make your customers look elsewhere when they want to part with their money.
Before you launch your site, make sure it's proof read properly by a professional and tested by a small team of users, so you can iron out any errors before your customers start to shop. Make sure your branding and marketing is consistent across the board and your site looks pro.
5. Make sure your payments are secure
If you want your customers to take your business seriously, professional payment systems are a must. Have an SSL certification system in place so customers feel confident in their payments. Use a trusted third party payment system customers can trust.
Don't add any extra fees in the payment process and be up front with postage costs. Also make sure your refund and returns conditions are clearly outlined so customers know their purchasing rights.
6. Ensure your site is mobile-friendly
Many shoppers purchase goods from their phones these days, so it's vital your website is compatible with mobile devices. This comes down to testing once again, and employing a web designer who knows what they're doing.
If you want to take your site one step further, you could also invest in creating a mobile app so shoppers find it even easier to make a purchase.
We hope these tips help you to create an e-commerce website that's user-friendly and garners you a lot of sales.
Related
Popular in the Community