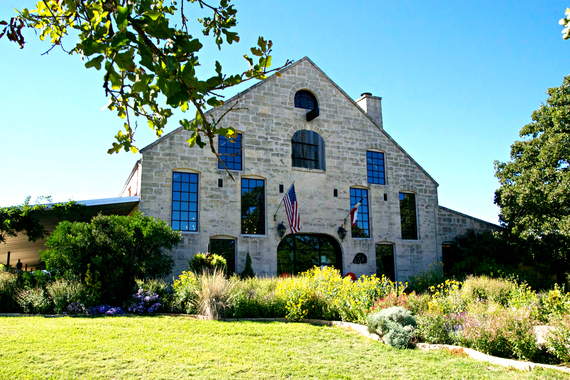 As a travel writer and a budding photographer, there are things I crave in my own vacations. Unique and surprising culture, off-the-beaten-path hikes and adventures, locally sourced, simple cuisines and one-of-a-kind sights void of mass tourists and instagram photos. Simply put, I'm looking for a location, a moment and a feeling that hasn't already been experienced by thousands of other people.
That's why when summer rolls around and I find myself with time to spare, I'm not hitting the splashy cities, urban jungles or over-hyped beaches many other people flock to. Instead, I'm making my way to one of these small towns; easily some of the best-kept secrets in U.S. travel. These unexpectedly beautiful and surprisingly sophisticated towns are filled with everything a savvy traveler craves, an authentic cultural experience, incredible food and interesting attractions without the hefty price tag of more popular cities.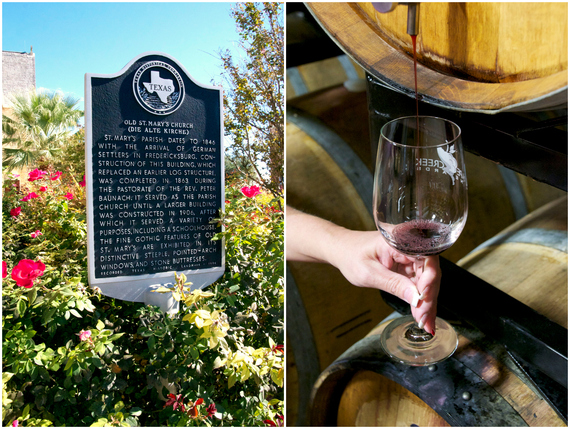 Located about an hour outside of Austin, you'd think Fredericksburg would forever be stuck behind the shadow of the funky, artsy town that millions flock to. In reality, that couldn't be further from the truth. This quaint yet bustling city with a rich German ancestry and history has plenty to offer anyone, from a booming shopping scene, known as Magic Mile (with over 150 shops, including antique retailers, candy shops and boutiques), an ever-growing art scene and an amazing central location to Texas's blossoming wine industry. Right outside Fredericksburg you'll find over 20 wineries on Wine Road 290 producing some of the best wines in Texas, including the award winning Grape Creek Vineyards, Becker Vineyards and Pedernales Cellars. Plus, there are plenty of cozy B&B's to stay in, like The Sunday Haus Cottages, which are perfectly, situated right next to one of the city's best restaurants, Farm Haus Bistro.
Roaming horses, seaside views, quaint and small island, what's not to love? What makes Chincoteague such a special little place is that it's never going to be completely overrun with tourists. The 37-mile long island is a national seashore and is almost all walkable (or bikable) and is a natural refuge to many wild ponies, bald eagles, horses, woodpeckers, foxes and herons. Plus, you can only get there via boat or car via the Route 175 Bridge. My favorite thing about this island is the character. Small town diners like the Chincoteague Diner are filled with locals and tourists, but there's no divide. The waitresses serve baskets of fried seafood (locally sourced) with smiles on their faces. Other great places to eat are the Channel Bass Inn, Woody's Beach BBQ and Bill's Seafood Restaurant, all of which serve low-key seafood in a comfortable, beachy atmosphere. Stay in one of the cozy B&B's, like Miss Molly's Inn or the Refuge Inn, which offer modern conveniences like Wi-Fi with small town charms like boogie board rentals and outdoor swings. To catch some rays (and to watch the ponies swim on July 27th), hit up the Tom Cove Visitor's Center on Assateague. This will provide a great starting point to explore the island's beaches and inlets. There's also great small town shopping to be had, like Sundial Books, which is a new and used book store with creaky floors, a porch with a view and a café and Island Butterfly Jewelry & Java, for some homemade jewels and more coffee.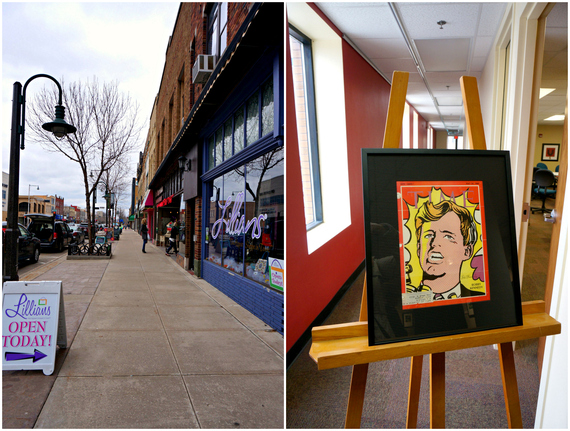 You'll be hard pressed to find a city with more spunk (and more appreciation for summer) than Appleton, Wisconsin. Nestled inside the Fox River Valley, this small midwestern town has more to offer than just cheese (even though you'll never find better cheddar anywhere). Named Wisconsin's shopping place, Appleton's Downtown is home to more than 60 unique shops, like Fire, a glass and ceramics studio, Vintage Garden, a trendy Pinterest inspired home goods shop and Hey Daisy, a cute modern boutique with clothes and jewelry. In addition to shops, the mile long shopping center is home to the newly renovated Performing Arts Center, multiple museums, like the Trout Fine Art Museum and historical galleries and an array of bars, pubs and live music venues as well as locally sourced restaurants and coffee houses. Although they're known for cheese, Appleton has some of the best chocolatiers in the Midwest, including Wilmar Chocolates, which has been around since 1956. Here you can make your own candy bar with ingredients like chili peppers or potato chips. To make the most of their "six weeks of summer" Appleton has festivals and concerts almost daily. Hotel favorite here is the Roost B&B, located just a few minutes from downtown.
One thing I love most about Northern California is the vast number of small beach towns speckled between the big cities of San Fran, Carmel and Monterey, the towns like Pacific Grove, which are filled with everything you crave in a California getaway, just without all the tourists. Here you'll be more likely to find a flock of butterflies than a flock of tourists, which make watching the waves crash into the rocks that much more peaceful. Pacific Grove isn't known for beaches (the seaside is mostly comprised of rocks here), but they are known for serious surfing. If you wake up early enough, you'll easily catch locals and visitors watching the morning sunrise on their boards. In addition to surfing, there's also an abundance of kayaking, canoeing and wildlife watching. For a relaxing afternoon, drive along the Seventeen Mile drive (about $10 per car), which is a scenic toll road that loops along the coast south to Carmel and offers breathtaking views of the shoreline and lush greenery. The Point Pinos Lighthouse ($2) and the gothic St. Mary's by the Sea church are also great spots for beautiful photography and sightseeing. Here you'll also find a number of museums and galleries, like the Museum of Natural History, the Art Center, the Pacific Etched Glass and Crystal Gallery and the Monarch Grove Sanctuary. For amazing food, head to Passionfish, Monterey's first green restaurant. Max's Grill and Petra are also great spots for locally sourced, farm to table eats. The Butterfly Grove Inn and the Lighthouse Lodge & Suites are perfect for resting your head and offering stunning views and great service.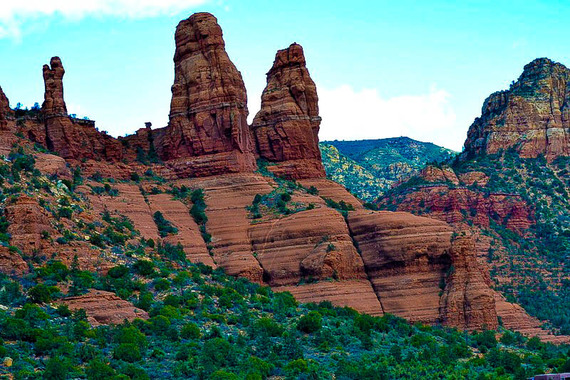 Even though it's been a hotspot for Western filmmakers, new age healers, artisans and hippies for years, Sedona is still a small town at heart (and size). Home to a little more than 10,000 full-time residents, this beautiful city surrounded by natural splendor offers the perfect outdoor oasis to the visitors and residents of Phoenix, which sits about two hours away. The red-rock mountains that surround the city are a photographers dream because they never quite look (or photograph) the same every time you see them. For many yogis, the mythical vortex, a rock collection, is a major allure, due to its ancient source of rather powerful energy. Although hiking is a favorite among the red clay rocks, the town is full of great sights, eateries and shops as well. There are over 80 galleries and shops downtown, featuring homemade Native American jewelry, antique shops and new age metaphysical stops. After a long hike, fuel up on some authentic Mexican food at the Elote Café or French/American fusion at L'Aurberge de Sedona. For lush accommodations, check out the celebrity favorite Enchantment Resort and Mii Amo Spa. The Inn at Oak Creek is also a great resting place with beautiful views and top rated service.
There is no better place to spend your summer than in Michigan, just ask the residents who flock to the lakes, the sand dunes and the beautiful Grand Traverse Bay of Traverse City. Due to the extremely cold winters, residents spend every waking moment outside in Traverse City, and after a quick walk around town or cruise around the bay, you'll see why. Most people flock to the Sleeping Bear Sand Dunes National Lakeshore during summer months, for the stunning natural sand dunes and the breathtakingly beautiful beach. However, lately, the beaches are only the second attractions thanks to a boom in local wineries, brewpubs and craft breweries as well as fantastic eateries and award winning food festivals and competitions. My favorite is the weeklong Cherry Festival, which takes place in July. Here you'll find cherry parades, live music, pancake breakfasts, pies and bike rides, fireworks and innovative recipes from restaurants and residents featuring the tart, delicious local cherries. If grapes are more your thing, do a wine tour along the Traverse City wine trail, and hit up favorites like Chateau Chantal, Brys Estate Vineyard and Peninsula Cellars. Thanks to Mario Batali, who has a summer home here, there's also been a surgence of top restaurants making a home here, like the farm-to-table Cook's House, Poppycock's and Amical. Even though there are budget friendly chain hotels to stay at, we recommend a stay at one of the city's B&B's, which offer local charm from long-time residents, like the Antiquities' Wellington Inn or the Whispering Waters.
Related