If there is any undertaking whose fruits should be freely accessible, that undertaking is surely access to public information about life sciences. Ethically, patients and physicians who wish to should be able to find and read about advances in life sciences with minimal effort. Barriers to that freedom should be eliminated.
Social and mobile technologies have changed the way the world communicates, making it possible to bring together people from around the world for conversations that could not have happened previously. These conversations have the ability to drive collaboration and advancement in so many different arenas. As someone whose family has been affected, as so many have, by diseases like diabetes and cancer, the potential for social engagement to drive awareness and innovation in science and health is of paramount importance.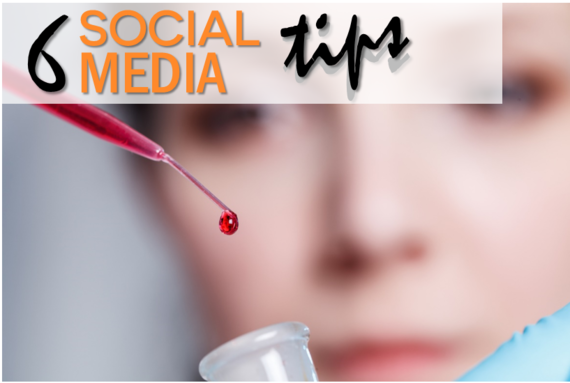 Seeing how these influencers utilize social and mobile technology is inspiring. Whether it's driving engagement and communication between patients and health care providers, bringing important information to the public, or stimulating discussions and debates on vital topics around developments in biotech and biopharma, these folks understand the importance of social and mobile in facilitating meaningful conversations and advancements.
This is what they told me:
"I think the key is to have short anchors in social media, that are backed up by longer analysis elsewhere," said Ben Goldacre, MRCPsych, a Research Fellow at London School of Hygiene and Tropical Medicine. "People can still cope with long arguments: I've got 300,000 followers on Twitter, but I've sold twice as many books, each of those a lot longer than 140 characters."
"Be open," said Jonathan Eisen, PhD, a Professor at UC Davis. "Share what you are reading or working on. Don't overthink, and don't try to sell stuff."
David Nutt, DM, Professor of Neuropsychopharmacology at Imperial College London, stressed the need to make your content accessible, "Ensure that what you write is comprehensible to the general public to encourage conversations and tweets," he said. "And of course, ensure it's accurate and constructive, even if challenging."
Here is what some of these experts had to say about the future of social and mobile technology within the biotech and biopharma community:
C. S. Prakash, Ph.D., Professor, Tuskeegee University:
Social and mobile techs will steer biotech and biopharma forward and will continue to bring the community and its stakeholders increasingly together. Societal interest, public approval and acceptance of biotech is increasingly important, especially for controversial areas such as genetically-modified foods. The industry and academia would be wise to employ social and mobile tools to engage and inform the community, and help ensure forward movement of innovative technologies.
Kiran Mazumdar-Shaw, Chair and Managing Director, Biocon Limited:
Doctors clearly will drive this change, as will younger patients. The mindset today is still controlled by pre-internet key opinion leader doctors and older patients who are not tech savvy. As younger and tech-savvy doctors and patients populate our health care eco-system, things will change and this change will occur rapidly after a certain inflection point which is not more than 3-5 years away. There will be an explosion of social media and mobile-based apps.
Alan Greene, MD, Pediatrician, Physician-in-Chief at Scanadu:
The office visit is ending its reign as the centerpiece of the doctor-patient relationship. The number of social, mobile, and tech-enabled interactions will soon dwarf the number of office visits. This is already true in my own practice.
Popular in the Community