It's quite interesting how few people are conscious of how they look. The casual shirt on pants is quite safe but not enough to stand you out of the crowd. Fashion is speaking loudly these days. She refuses to be kept idly on the sidelines.
She has a voice and screams to be heard every waking second of a man's life. Good thing is we can use that voice and the content of her speech to leave indelible marks in the minds of those lucky enough to stare.
First impression is everything. Arguably, a contract can be awarded or denied on the basis of that. Jobs are offered or withdrawn because a person's first impression went well or wrong. Many times it's birthed first with the eyes. You most likely will be seen before you're heard.
It behoves us then to be careful to make the finest first impression we can afford. Making a smart fashionable first impression doesn't have to be expensive. I believe it just has to be clean and smart. Throwing in a little more expense is purely optional. It begs the question, how then can one make a fashionable first impression?
Let's look at 6 ways that can happen:
1. Stay Groomed-
The eye will make its judgement, most often, before the ears. It's important to appeal to the eyes of your audience and make them feel comfortable in your presence.
The luxury they say is in the little details, yet it's surprising how people take staying groomed for granted. If you're one to always rock a beard, then be sure it's properly trimmed and shaved.
If you prefer wearing your natural hair to using extensions, be sure to keep it neat and tidy. Get a manicure and pedicure as soon as you need one. You'll be amazed the difference this will make on your look.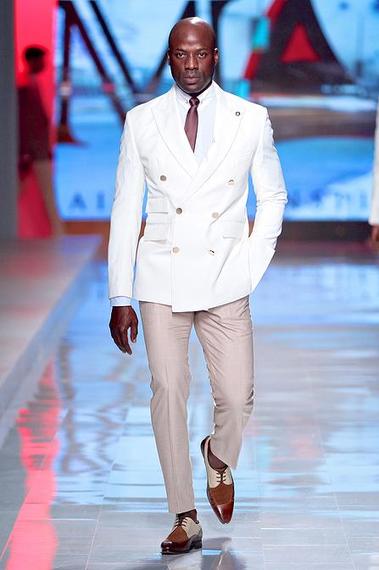 2.Stay Fitted up-
Back in the day, it was OK to wear over-sized clothes. In fact, it was trendy in some parts of the world. In this day, it's not particularly trendy to wear an over-sized suit or an undersized shoe. It speaks of uncertainty and lack. Know your size and stay comfortable within your limits. Depending on your environment and culture, you should be sure to wear outfits that show confidence.
Staying within your size of outfit, in its own way, exudes confidence. You can throw in some accessories, if you wish. You want that job interviewer to like what he sees, when you walk in smartly dressed.
3. Stay Fresh-
The luxury in a fresh exotic scent is simply divine. You can't underrate the impression that comes with a freshly scented individual. It brings an almost immaculate feeling to the room. Don't forget to use your deodorant and perfume before you walk out the door, it saves you a few more hours of feeling clean, smart and confident. A decent conversation could even start off from the scent you wear. It's 2016 friends, time to pay attention to the details.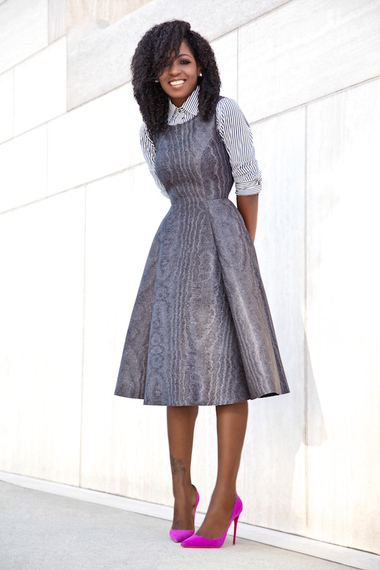 (Huntoon of stylepantry.com)
4. Stay Fluent-
Now you have been seen, you will be heard. Make it worth their time. Speak well. Having an accent is no crime. It speaks of identity. However muddling your words and stumbling on your attempts to communicate could cost you more than you can afford. There's an increased sense of attraction that comes with a person who speaks smartly and well. You may not give an opinion on every matter, but when you do, make a sublime impression with the way you dish your words. Believe me, they will lick every word off your plate.
5. Stay Smiling-
Who doesn't love a comely person? I've been drawn to start a conversation with someone who thought me deserving of a welcoming smile.
Believe it or not, it soothes your audience in a secure kind of way. Of course this is no licence to go around smiling to everybody, but a gentle reminder to offer a handshake with a warm smile just because it's fashionable.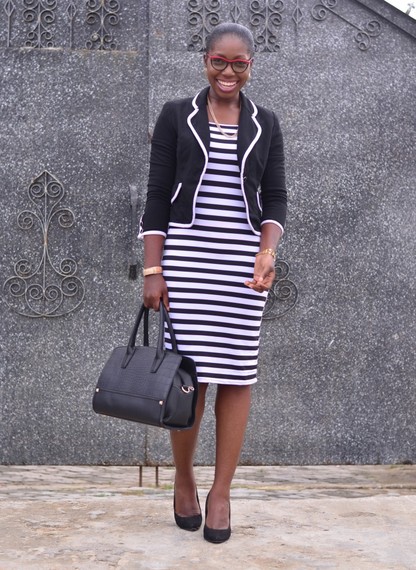 6. Stay Confident-
Confidence is attractive. Too attractive for words. The difference between two smartly dressed people is in the confidence they exude.
It doesn't matter how expensive your Armani is or how bling your Rolex is, if you don't carry yourself with confidence, the $100-suit-wearing-confident-walking gentleman may just steal your shine.
Stand out of the pack with a confident demeanour and be assured, you will nail a million-dollar first impression, with the right audience.
Making a smart and fashionable first impression is huge business to people who value the effect it leaves. It can win you a second date with that gorgeous damsel, or a golf game with that potential client.
Know your audience and be confident enough in yourself to believe you're the Obama of your own world. Make a statement, and let the world love you for it, even if it's for a precious second.