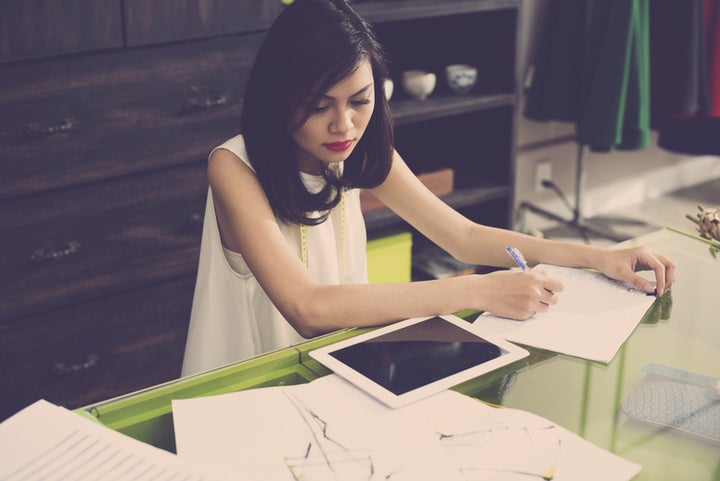 Most people already know that recruiters don't spend much time reviewing candidate resumes. You've probably read several articles citing findings from a study done by The Ladders. A recent search for "the ladders recruiter study" showed over 400 results.
Often mentioned by career professionals, The Ladders' study found that recruiters reviewed resumes for 6 seconds before deciding if a candidate warranted further attention.
That's less time than it takes to brew a cup of coffee with my Keurig®.
A few years ago, when I was a recruiter I spent a lot more than 6 seconds reading and analyzing candidate resumes before deciding whether or not to move forward. The recruiters I know personally spend a lot more than 6 seconds too.
Still, whether recruiters are corporate or working on a contingency basis, they have time constraints. Their job is to find candidates for open positions as quickly as possible.
That said, what may be most relevant to job seekers about The Ladders' study, which used a technique called "eye tracking" to examine recruiter's eyes as they viewed resumes, is where recruiters looked during those 6 seconds.
Turns out, recruiters don't read resumes from beginning to end. They scan each resume looking for specific information.
The study found recruiters spent almost 80% of their time reviewing 6 areas.
Name
Current title/company
Previous title/company
Previous position start and end dates
Current position start and end dates
Education
After reviewing these 6 areas, the study found recruiters spent the remaining time scanning the resumes for key words that matched an open position. (Click here for an illustration.)
The biggest point made by The Ladder's study is that you need to get a reader's attention fast. Recruiter and hiring manager looking at a pile of resumes want to get through them as quickly as possible.
But, there are other relevant findings as well.
First, employers are most interested in your current and previous position. As much as you feel otherwise, the jobs you held over 10 years ago are not germane to the majority of employers.
Second, how long you've worked at each position does matter. While changing jobs every couple of years is no longer the "kiss of death" some employers do see it as a negative.
Finally, your resume should be easy to review. Blocks of heavy text and serif fonts make it difficult for readers to quickly scan your resume.
Despite the findings of The Ladders' study, most recruiters, hiring managers, and HR professionals will probably give your resume more than a cursory glance. But that doesn't mean you don't need to get their attention, fast.
Make sure your resume is engaging and easy to read. Since employers place a lot of weight on your most recent positions, give those the most attention. Recruiters and hiring managers know what they're looking for on your resume. Make it easy for them to find it.
Annette Richmond is a Certified Resume Writer, Certified LinkedIn Profile Writer, former recruiter, and owner of career intelligence Resume Writing & Career Services. She has been featured by Monster, Vault, Business Insider, Forbes, The Chicago Tribune, and The Huffington Post. Her work appears in Resumes For Dummies.
Ellevate Network is a global women's network: the essential resource for professional women who create, inspire and lead. Together, we #InvestInWomen.
Related
Popular in the Community