This is part of the Digital Marketing Insights series -- featuring tips, analysis and recommendations from marketing experts on how to become successful online.
With more options for brides and grooms to plan their wedding than ever before, it is no wonder why weddings are becoming one of the fastest growing markets these days.
As the majority of brides are spending much of their time planning their wedding online it is imperative that you are marketing to and giving the brides everything they need, to make it easy for them to decide in picking you over the others!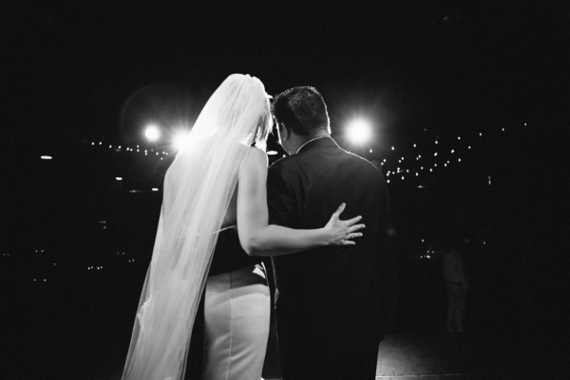 Image Source: ThePinkBride.com
They're on a budget

The average cost of a wedding in America today is around 25,000. Most often the bride and groom are paying a large part of that cost themselves. They need help with drawing up a list of the things they want at their wedding without becoming bogged down with extravagant and superfluous items. A good wedding planning service will always counsel couples to spend what they can for the memories they're making, but not create financial nightmares to go along with those memories.

Don't just market to the bride. There's two of them involved

The traditional wedding duties of the bride and of the groom are no longer as segregated as they once were. Presently, millennials make up more than 70 percent of weddings. They like sharing the duties of a wedding and don't think in terms of "he does this" and "she does that."

Sixty-five percent of grooms today are proactively involved with the wedding-planning process. It is "our" wedding, and not just the "bride's" wedding.

Encourage collaboration

Saying to millennials that you will do all the work so they can take it easy is not a message that they want to hear. They want to help, to collaborate. Today's brides have Pinterest boards full of DIY ideas and blog posts with checklists giving them instant ideas for the big day. For them, it's not just about saving money; it's about giving their event a personal and memorable touch. Ever hear the term sweat equity? You may want to consider making that part of your wedding/ceremony package, when you think it's appropriate.
Be prepared for the same-sex wedding market

Although still a very small proportion of the business, same-sex weddings and commitment ceremonies are on the rise. Make sure all your sub-contractors, if you use them, are on board with working at a gay wedding. If any of your staff feels uncomfortable at a nontraditional wedding, it will be better for everyone involved if you find a replacement for this event.
Optimize your marketing for mobile

The digital commitment is for real with millennials. Fifty-three percent of millennials would rather lose their sense of smell than their laptop or cell phone. The couples planning their wedding or commitment ceremony are not going to be coming in to your office to make plans and write a check; they are going to be on their iPhones, using apps to pick and choose, and then making their payment right over the phone.
Speak to their values, not your inventory
Millennials value family and friends above everything else, especially over-the-top wedding plans. Their wedding plans will probably downplay ostentatious display, heavy eating and drinking, and hiring the Hollywood Bowl Symphony Orchestra to play at their reception. Yet they will expect to receive good value for what they spend and will demand the best quality you can provide for them and their loved ones.
Be sure your staff includes people who can identify with the millennials. You'll need some of the skills of a good social director to provide them with intimate and memorable service. Assembly-line action is out; up-close and personal is in.
If you're planning to market your services to millennials, ensure that you understand this demographic and involve them in from conceptualization to execution as they prefer to make everything customized not only based on their personalities but also they take pride in making the special moment in their lives truly a unique experience.
REAL LIFE. REAL NEWS. REAL VOICES.
Help us tell more of the stories that matter from voices that too often remain unheard.