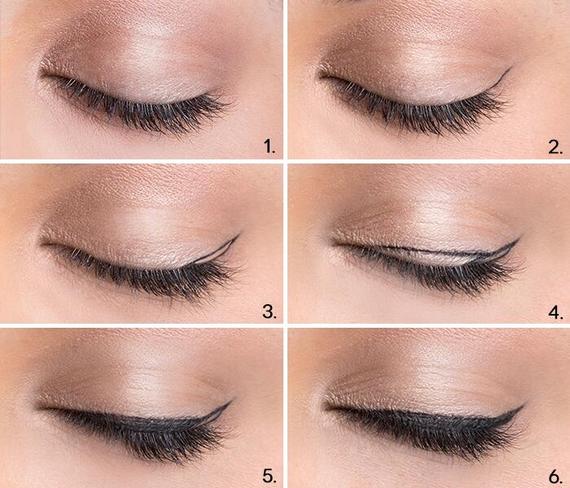 Oh, the ever elusive cat-eye. From Cleopatra to Adele, this iconic makeup look can take you from innocent to bombshell with a simple sultry flick of a black eyeliner pen. So whether you're off to a first date, or planning on rocking out at a concert, these six steps to the purrfect cat eye will assure all eyes are on you.
1 Prime Time. Start off by curling your lashes and applying a light layer of eye-shadow primer from your lids to your brow bone to allow your makeup to grip onto your skin and prevent color from migrating.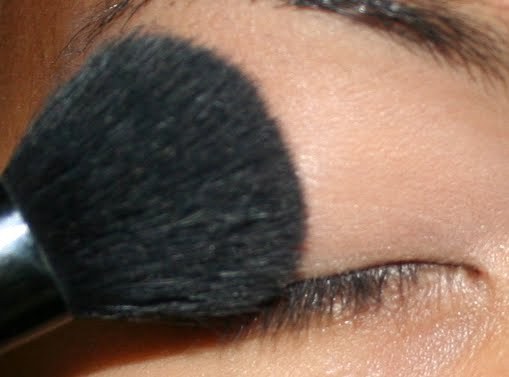 2 Wing it. Using your favorite black eyeliner or shadow and brush, create a winged tail by starting at the outer corner of your eye and angling in toward your temple. Where your eyebrows end is actually the direction your liner should go. In other words if you were to keep drawing, your liner and eyebrows would eventually connect - although I wouldn't recommend trying this. Pretty sure that would be about as cute as a unibrow!
3 Connect the Dots. Place small dots, along your upper lash line in a straight line. Three to six dots from the inner to the outer corner should do the trick. Start lining your lash line with your eye liner at the inner corner going outwards, connecting the dots as you go along.
4 Get Tip It. Using your eyeliner, make a diagonal line that comes off of the winged liner you drew in step two and connect it to the liner you just dotted along your upper lash line to connect the winged tip to your inner corner. When it meets your lower brow bone, mark the spot with another dot of liner and draw straight across your lashline!
5) Touch it Up Finally, finish with mascara on your upper and lower lashes. Then enter your bestie (Ms. Q-tip) to play clean up. Use her to make sure your "wings" are flying in the right direction and in a symmetrical fashion. Keep that Q-tip with you in your purse in case you need a touch up as the night goes on.
6) Look Back At It. Admire your feline purrfection!
*To create a daytime cat eye look I used black eyeliner, Too Faced Cat Eyes and Shadow Insurance and topped off the look with Dior show mascara! *