It's Teacher Appreciation Week again, that time of year when we pause to honor the truly awesome work that educators do, and to thank them for showing up for our country's kids day after day, and week after week. According to the National Education Association, teachers in the United States put in an average of 52 hours a week, overseeing an average of 20 kids per class. It's hard work.
And yet so many educators more than rise to the challenge, constantly thinking of new and creative ways to connect with their students and enrich their minds—and lives. Here are six awesome men and women who have come to national attention in the past several years for doing just that. Thank you, thank you, teachers!
This teacher who bought a bike for every student in her school.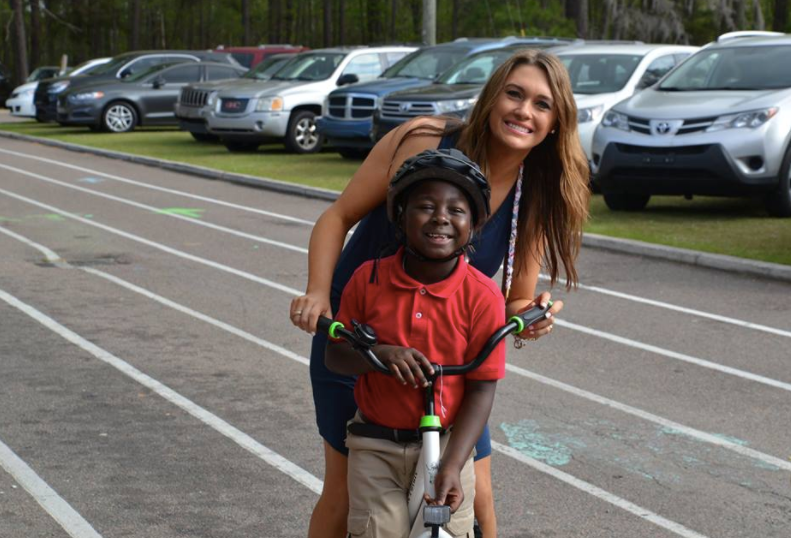 Charleston County School District/Facebook