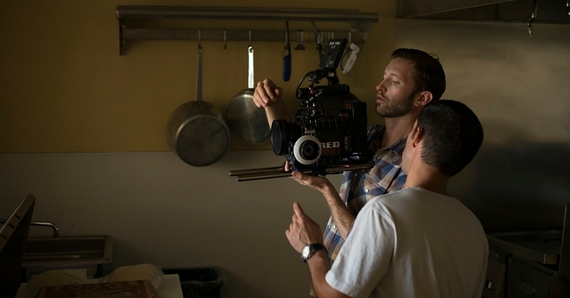 Wanna use videos on your social media to attract more customers? Keep reading.
Telling an awesome story to convert leads into clients has become the norm. No one wants to just see the promo "buy buy buy!" anymore. It's all about the currency of emotional connection. If you can get your viewer to FEEL something, it's more likely for them to SHARE, like, comment and even respond to your call to action.
But, I know, I hear you... You are wondering, "How do I tell a cool emotional story that is connected to my startup?"
Here are 6 storytelling ideas you can use for video marketing [on social media]:
This is a big one, especially for brand identity for entrepreneurs. Make a series of videos from your best customers sharing their story. These are usually loaded with interesting content that can create an emotional bond between your company and the customers.
Say "Yes" to Fictional Content
Don't limit yourself. You can even grab inspiration from your favorite childhood books. Don't be scared of having a hero, an adversity and your product to save the day. If you can imagine it, you can make it. Each episode in these series should convey a short message and a strong call to action. Of course, a compelling story and decent actors can take your brand a long way. But if you are on a budget, animation might be the way to go on this one.
Sometimes, brand awareness videos are all about telling a personal story. You can think out of the box and tell the world how your business was born. Explore the hard-won lessons... What was your challenge? Why was it your challenge? What choice did you make? What was the outcome? The video should be interesting and authentic. Always have in mind, that if it happened to you, there's a big chance that it happened to others and many of them will relate your story. There is always value in sharing your hero's journey.
These are my favorite. Have you ever wondered how great a documentary styled video can be? Documentary styled videos are meant to contain true stories or short talks. The videos can be about anything related to your business. From a project with a client, to a day in the office. This is great for an entrepreneur that wants to get started on vlogging.
Who are people you admire in your field or that you want to be associated? Interviews can add more value to your social media campaigns. Draw crisp stories from leaders and clients. These videos can be used as teasers for your entire project/product/service. Think about topics you would be interested to know more about. This is your opportunity to geek all out.
These ones are so sexy. These videos should tell all about how you work and what makes you unique. Throw in a cool track with it and you are set for success. There's nothing more attractive than a raw cool show and tell about your startup.
Check out Experiment on Purpose's video. In this short time, Patricia is able to share her personal challenge, how she works with people, testimonials and highlights of her events.

Bottom line: You don't need to be a big brand to benefit from a video campaign. Take time to look into real stories that can connect your business to your audience in a real way, to boost your brand awareness.
Love, Lucia [Founder & CEO of Tinylicious, a Los Angeles-based video making company. Passionate about creative people, changemakers and beautiful minds that want to create awesome video content and give their brand a voice]
Calling all HuffPost superfans!
Sign up for membership to become a founding member and help shape HuffPost's next chapter