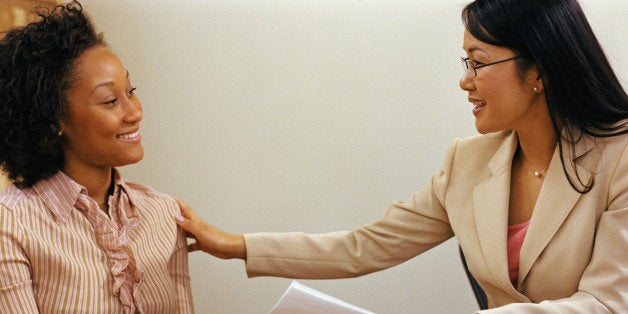 More and more women are becoming leaders in business and politics in this country, and as leaders, it is vital to be prepared, educated and equipped for the task at hand. How will we handle this new role? Have we been so accustomed to playing second fiddle that we will have difficulty leading? I don't believe so, not when we've had such great historical examples like Mary McLeod Bethune (founder of Bethune Cookman University) and Mary Kay and modern-day examples like Arianna Huffington and Mika Brzezinski to inspire us.
One of the big shifts we've seen in recent years is transitioning from the historical conversation focused almost purely on equality to the new conversation on balance. Now that equality is within our reach, many women struggle to be 100% career-focused while being 100% family-focused. Sadly, there are many that want to shamet like Marissa Mayer, the CEO of Yahoo, for electing to balance her family life and career. As we embark in our new reality, I believe there are five key things we need to remember:
2. Laser Focus
Everything you do needs to be focused on the goal at hand. Lay out your plan and learn to say "no" to things that don't support the plan. It is so easy to become distracted with opinions, side projects and basic interruptions. See the goal, chase the goal and achieve the goal. One tool my team uses is Basecamp. This project management system allows us to have full accountability and timelines for all the tasks we are undertaking. Today's economy is so fast-paced that anyone trying to manage without technology is asking to be inefficient.
2. Expect the Unexpected
When you set your goal, plan for challenges. Don't let setbacks take away your focus. They are part of the process. Recognize the setback for what it is and get back on track or plan an alternative workaround. Expecting setbacks allows you to be more emotionally prepared for them. Being able to keep your "head in the game" is the difference between overcoming challenges and allowing them to derail you.
3. Mentorship Minded
Surround yourself with successful entrepreneurs and those you aspire to emulate. Identify a mentor who wants you to succeed. They have knowledge, resources and connections that can help you along the way. Attend events where you are likely to find like-minded women who are able to be a resource, source of support and an inspiration to you on your journey to success. Many times getting access to capital, overcoming challenges and advancing your career runs parallel with having access to mentors who can advise you and help you grow your network.
4. Don't Lose You
Identify your priorities. If you have no time for the things that are important to you, whatever that may be (family, exercise, friends, church, etc.), you will begin to lose the driven person you were in the first place. Plan ahead to stop for gas so you don't get stuck on the side of the road, don't make the mistake of planning just one annual vacation and think that will reenergize you for the entire year. Like our cars that need gas multiple times on a long road trip, our bodies and minds also need continual refreshing. With your vacations, mix in trips to the spa and quiet days of reading or whatever relaxes you.
5. Perseverance
Just when you think you cannot do it, remember that it is the next push that gets you over the top of the mountain. Entrepreneurs fail more times than they succeed. They have a stomach for getting back up and brushing themselves off. This is why events like the recent Third Metric event and the upcoming California Women's Conference are so important for women. Women need tools for training and inspiration
6. Don't Compete, Collaborate
So many women tear each other down in the process of trying to climb the ladder. Rather than seeing fellow females as a threat, use them as a resource for your success. Network, socialize and support each other in business.
Michelle Patterson is a sought-after expert on such issues as the women's economy, professional development, networking, and business growth. She has been featured by The Huffington Post, CNBC, Fox Business News, Bloomberg, and over a dozen TV stations in California. She is President of The California Women's Conference now entering its 30th year. Learn more at www.californiawomensconference.com.
Calling all HuffPost superfans!
Sign up for membership to become a founding member and help shape HuffPost's next chapter