When we become parents, the way we make decisions changes forever and single parents take it to a whole other level. I've had the pleasure of staying at home with my children and working outside the home, but I have always been a "working mom" -- after all, a mom works 24/7. Each situation carries with it a set of unique circumstances, but the solutions for a mom to be healthy are the same.
My top takeaways from my experiences as a "working mom" are listed as helpful solutions for you. As a mother, it is important to take necessary steps to ensure that you don't feel guilty about your career choices or suffer from anxiety overload. Doing this is crucial to creating space for your health and your family's health.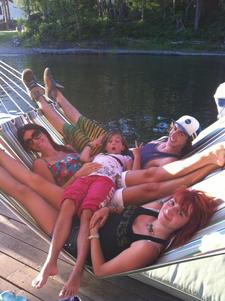 1. Focus on Being Present
Whether you choose to work at home or at the office, the most important thing is to focus on being present. Your children and family will benefit from your quality time over quantity time -- every time. This is a hard one, but if you use the systems below it becomes much easier.
2. Transition Between the Office and Home
Whatever works for you, do it! Maybe it's a drive, a coffee or a visit with a friend but try to transition between work and home mode. You will feel more connected, far less strained and your children will thank you.
3. Hire a Housekeeper
If a clean house makes everything in your world better, why wouldn't you take care of yourself and your family by hiring a housekeeper? You can take your children on an adventure to do something fun outdoors, teach them a new skill and come home to a tidy house. You will no longer feel pressured to do both while feeling unfulfilled because neither one received your full attention. It will also create space for you to enjoy your children.
4. Find a Granny Nanny
While I was exploring the options of hiring someone to assist me with my children, I decided that I wanted my girls to have a granny nanny. Someone semi-retired that didn't have family close by that could be nurturing while I was at the office. This way they could bake, read, do homework and be exposed to multi-generational systems and ideas. This is a great option if you work at home and want to get out of the house. This will allow you the freedom to run your errands or take some personal time while your children are home baking cookies, do some gardening, get help with homework.
5. Hire a Personal Assistant
This one is my personal favorite. When my daughters were 14 and 8, I hired a law student. The interviewing process was intense because I was looking for someone who could love my girls while doing tasks with them that needed to be done. Ashley would pick up the girls up from school, take them to the park, teach them new skills, prepare healthy meals with them and enforce rules like cleaning their rooms, respecting others and practicing violin. I would text her my list of tasks before she picked up the girls from school, then they were off -- laughing and giggling while taking care of family business. This was healthy for all of us and we added a new family member. The girls had a new big sister figure, Ashley made some cash and when I came home, I was able to enjoy the girls without feeling anxious about tasks that needed to be done. But she is on to them -- not letting them get away with too much and setting boundaries because she loves them. She is my right-hand lady and friend.
6. Schedule Your Personal Time As Appointments
It took some time for me to figure this one out. Your personal time is important -- critical to your family's health. Personal time may mean getting your nails done, visiting a friend, sitting by yourself or running around for the family, but it's all important. Schedule these events as appointments and encourage your family to do the same. Sometimes as parents, we can be easily convinced that our personal appointments aren't as serious as what is going on in our children's lives.
The ROI on Moms' Health
When I was looking at the associated cost of hiring help, I had a hard time justifying it. After a very short time (two days), I realized I couldn't afford not to. Take it from me -- it took 15 years of raising children and the pressures of juggling it all to realize that these are the solutions to every mother's mental health!
As mothers, we want to give our children our time and the best versions of ourselves. These are ways you can do that. These tips will take some research, planning and budgeting, but once they are in place you will never look back.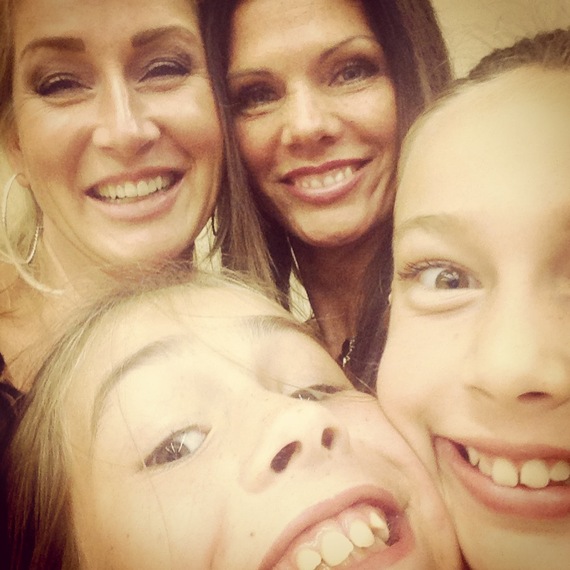 * I may be speaking to moms but this can apply to dads as well. Mother's Day is coming up - what a great gift idea!
Popular in the Community