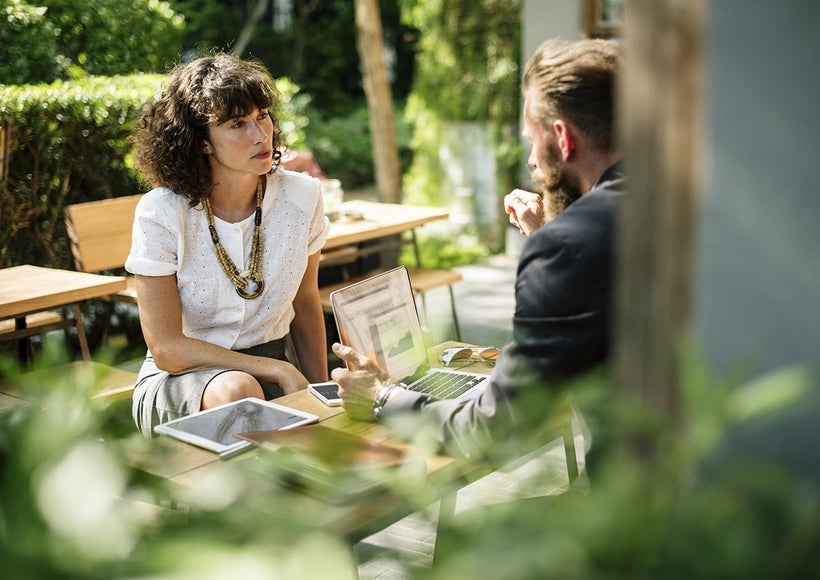 If TV celebrities can run countries, why can't designers run businesses?
They can. And they do. And most importantly, they do it successfully.
Let's just get one thing straight. A design entrepreneur is light years away from your typical product or graphic designer, who is notoriously known for obsessing over pixels. Striking on your own and running a business pushes creatives well out of their comfort zone and into the new heights of their abilities. Designing a sales pipeline, negotiating contracts, managing team productivity and hiring (and firing) employees are just some of the tasks that entrepreneurs face every day. For designers who go from honing their craft to owning a business, it can be a brain-fizzing challenge.
These successful designers-turned-entrepreneurs tell us what it's really like to see a business through the lens of design and share their hard-won business lessons.
Denys Pakhaliuk
Lesson #1: "Having a sustainable, profitable business means knowing how to work with people."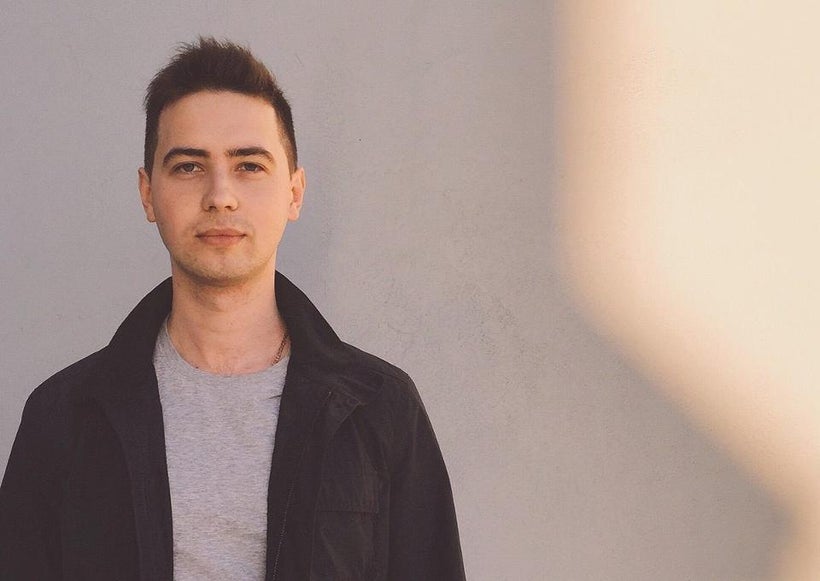 Denys Pakhaliuk, the CEO at Ramotion, a product design and visual identity agency, says the impact of good 'people skills' is the single most important factor determining the success of any business. Denys and his team use their extensive design expertise to help Silicon Valley startups and established companies to take their digital product to the next level.
Advantages of being a designer. He is adamant that being a designer gives him an advantage in his role, "Since I'm at the front line of the business and one of my primary responsibilities is closing deals, I need to know all the aspects of the product design. It is about understanding the process and being able to translate the value of design from the expert to business language."
"Also, the natural aspiration to simplicity influences the operational level of the firm as well. It helps with assigning the right tasks to the right people, optimizing the communication process and automating the repeated tasks. And what's great about the long term business strategy is that in the world where the AI is slowly taking over more and more jobs, the design skills are still going to remain in high demand."
The biggest lesson. Denys shares a hard-won business lesson that he'll carry forward in the future, "Having a sustainable, profitable business means knowing how to work with people. Whether it is your customer, employee, or a freelancer, you have to learn how successfully balance the relationship, keep people happy, exceed their expectations and make them trust you. It sounds pretty obvious but to me, the biggest lesson is that building relationships and treating people well is one of the most valuable things for building any business. It influences every aspect from account management to retention of great talent in your team. At the end of the day, our time is limited, and people prefer to spend most of it with someone they like and trust."
Martijn van Tilburg
Lesson #2: "Prune your business operations to stay agile."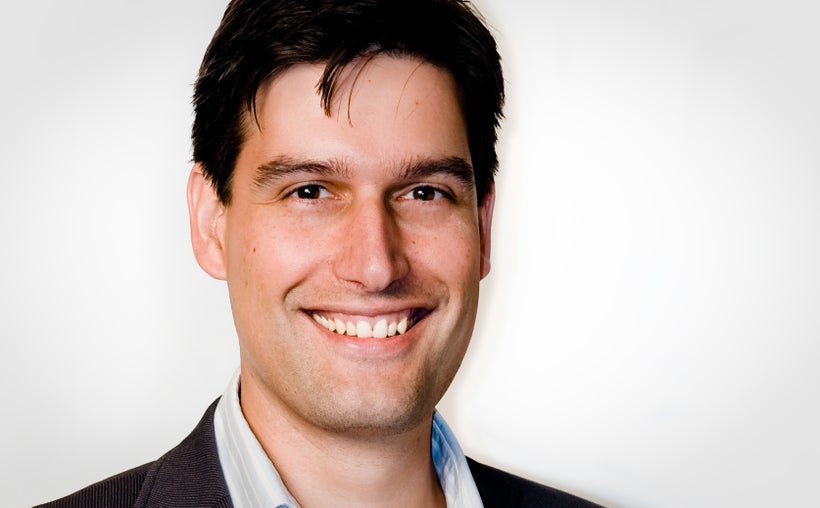 10,000ft ("ten thousand feet") is a software company out of Seattle that's reshaping how small to large organizations manage their projects and people. Its CEO and co-founder, Martijn van Tilburg, kicked off his design career at Microsoft as a User Experience Designer, despite having graduated with an Industrial Design degree. After 9 years at Microsoft, Martijn joined Artefact, a design firm in Seattle, where he led the UX design practice as Director of Design. The role gave him the opportunity to work with a wide variety of clients including Samsung, HTC, Adobe, Microsoft, and Amazon as well as learn the grassroots of how to run and grow a creative business.
Advantages of being a designer. Gaining all that design knowledge was instrumental in his success as an entrepreneur, "As a product designer, you're trained in a human-centered design process to arrive at a solution for any problem you encounter. The process includes building empathy with the people you're designing for, iterating on ideas, building prototypes, and getting feedback. We obviously apply that to the design of our software products, but we also apply it to how we run the business."
"We use the design thinking process in team brainstorms to approach problems and come up with interesting solutions – regardless of discipline. For example, we approach sales and customer support problems from a design perspective and we try to improve on our current established business processes through design. Sometimes it works, sometimes it doesn't. That's part of the process," - claims van Tilburg.
The biggest lesson. "Keep things simple. We strive to make a product that's very easy to use – our approach is to keep it simple and just include the functionality that's essential. The hard part here is deciding what to exclude. This rule of keeping things simple also applies to business, especially as ours continues to grow.
It's very easy for processes to sneak into someone's day-to-day activities that might not actually be all that important; it's just how it's always been done. But the larger a team gets, the harder it is to make the same progress you were previously making with a smaller team. You need to proactively prune your business operations to stay agile. Keeping the business simple has two benefits: it's easier to onboard new people and it's easier to replace a process that's not working so you can iterate, prototype, and improve. It's as fun as it is challenging."
Melissa Ng
Lesson #3: "You have to value progress."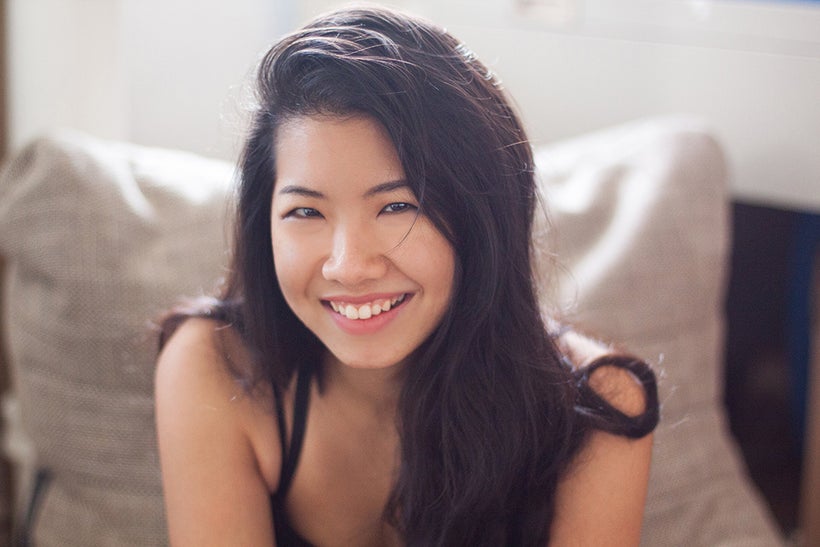 A designer and entrepreneur from Singapore, Melissa Ng (also known as @thedesignnomad), heads up Melewi, a remote-working digital product (UX & UI) design studio. Her fully distributed team of 8 creatives from around the world, design mobile & web apps for business of all types and calibre - from fledgling startups to giants like McDonald's, Visa and Samsung.
Advantages of being a designer. Melissa is convinced that design knowledge is applicable across all areas of the business, "Designing is really about understanding patterns and problem solving. It's about finding the best way to overcome restraints and obstacles to meet the right goals. And running a business is about all those things too!
You get to design more than logos, or apps, or websites. Pushing a business forward is always about designing the right systems and operations, the right jobs and roles, the right product offering."
The biggest lesson. "Being a good designer requires you to be constantly learning and improving - you have to value progress. I've learned that I need to apply that want of progress to other aspects of running a business that seem mundane.
I've also learned that I can't just design interfaces and experiences - so it was critical to figure out how to design our sales pipeline system, our workflow, the organization, the culture. And apply my motto of always be better to the other vital things that have nothing to do with design. Because it's not just about being a great designer. At the end of the day, I'm running a business, and if I don't figure out how to do that, I've won the battle but lost the war.
Also, 5 other vital things: hire an accountant, find a lawyer, build a good culture, hire good people and ALWAYS keep your eye on cashflow."
Kori Handy
Lesson #4: "Don't try to perfect things."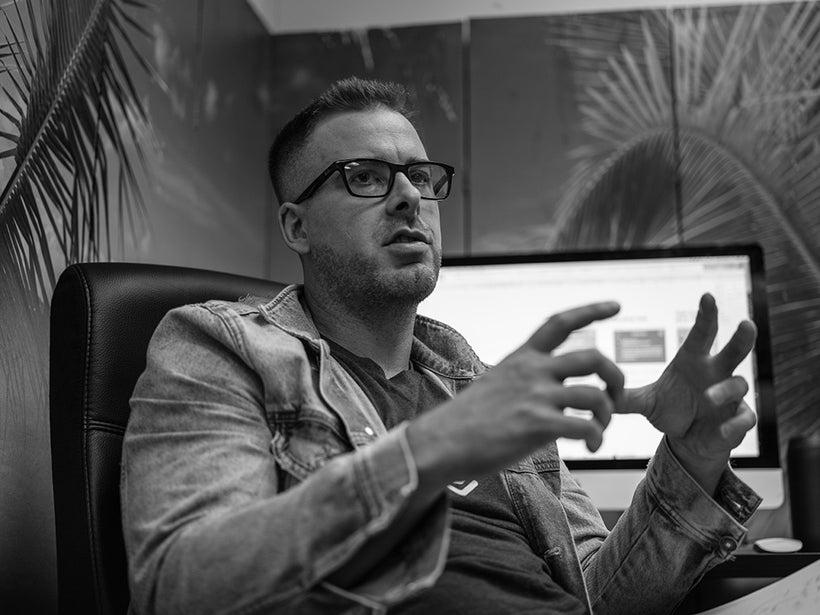 Kori Handy, a designer and former CEO at Design First, a startup lab that produces fun iOS apps, says that being a designer and an entrepreneur can feel 'almost like a super power at times'. With more than 10 years of experience in the tech industry, Kori also advises startups on product and design. Her team's ability to crank out amazing products fast has led to a rapid growth of the business and generated a few acquisition offers along the way.
Advantages of being a designer. "As a designer who is also a CEO, this allows me to visually articulate my ideas quickly to the team or investors pretty easily, so I can get instant feedback or buy in. I don't need to hire a designer to take my vision and try to make sense of it all, as a designer/CEO I can actually extract the vision, or ideas from my own head and design exactly how I see them so our developers can build it. As a product designer, you can also start seeing the longer play in your products and start designing for them in preparation for future features. Sometimes you can get caught up in your own ideas, but you just need to take a step back, keep things simple and always be pressure testing thoughts, ideas and designs with your team, I have a highly collaborative team I surround myself with," - says Kori.
The biggest lesson. Getting the ideas and product out as soon as possible and letting go of the need to make things perfect are the two most valuable lessons that Kori learned throughout her ongoing journey as an entrepreneur.
"This is something I would catch myself doing because I'm a perfectionist and a designer (two bad combos, haha). All the polishing can be done once you collect some feedback. I would suggest getting the visuals about 75% because you don't want a horrible looking product to affect beta testing and feedback.
If you are seeking funding, share your visual roadmap, paint the beautiful picture of the future product so they can get excited, but also so they can understand you have a really clear roadmap. If you have investors and advisors already, please include design screenshots into your monthly investor update emails as a way to include them into where your team is going, but make it clear this is not an opportunity to design by committee, you're just sharing concepts.
And never be afraid to ask for help or say "I don't know" - these words come out of my mouth every day."
Jane Portman
Lesson #5: "Good copy is actually more important than design."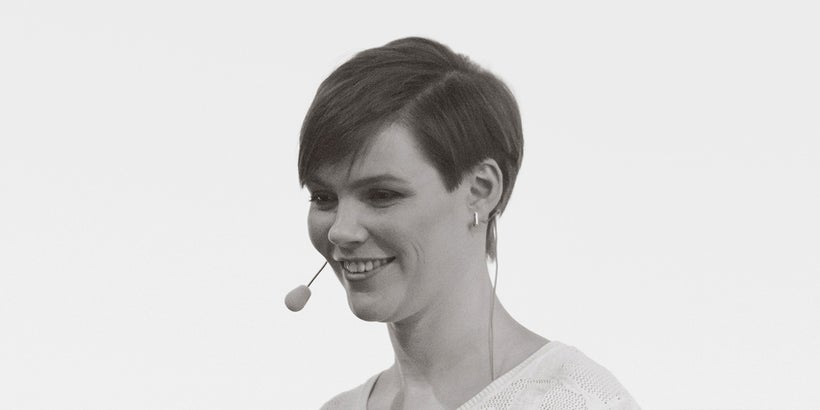 Jane Portman is a UI/UX consultant and the founder of UI Breakfast and Tiny Reminder. UI Breakfast combines plenty of things under one roof: productized consulting, books, training, articles, and UI Breakfast Podcast, while Tiny Reminder is a new and free SaaS product for freelancers and consultants.
Advantages of being a designer. "First, designers always have that power of making everything you do look good. Other founders have to pay thousands of dollars to achieve the same level of polish!
But more importantly, as a UI/UX consultant, I get my eyes (and hands) on dozens of other software products. This gives me a unique 30,000 ft view of the industry. I can see what works for them, what doesn't, and practice in solving their design challenges before building my own product."
The biggest lesson. "My biggest discovery was that good copy is actually more important than design! It's quite unusual for a designer to think this way. Writing sales copy (and understanding how it works) is the #1 superpower you can develop if you want to go beyond pixel-pushing."
Sagi Shrieber
Lesson #6: "Build an audience first."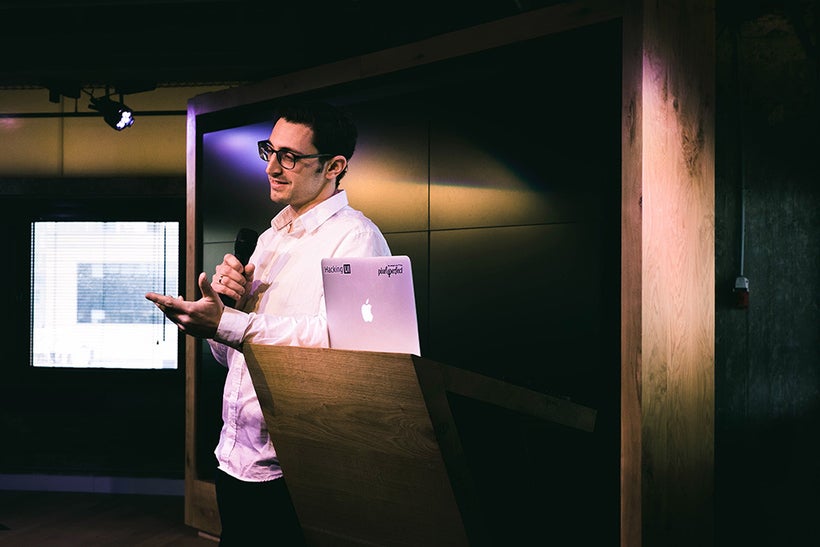 Sagi Shrieber, a co-founder of Hacking UI, a blog, newsletter & podcast for designers and developers with an entrepreneurial spirit, has grown his side project from 6k revenue in the first year to 64k revenue in the second year. Today they've expanded their offering to include products, such as The Side Project Accelerator, CurationKit, and The Hacking Network.
Advantages of being a designer. Sagi has an interesting view of how design can influence the course of a business, "My partner David is a developer, and I'm a designer, and we always say that being actual makers is what makes all the difference. We have the actual ability to create experiences out of thin air. To make our dreams actually come true.
I'm going to say something a bit controversial in the design community: I think design will not make or break any product. If the business is bad, design will not fix it. It's like trying to fix a totally blurred picture in photoshop and make it sharp. Technically, that's just impossible.
If the business itself is great, design will not be the only factor to make it succeed, but it can, however, do one or both of the following effects:
Design can multiply any product's value. Design creates emotion, so if done right, it will make the business/product super appealing. Whether it's a complicated software system, or just a post on Medium. We designers have the power to spark emotions. That's a super powerful thing for any business and it helped me in so many different ways in mine.
Design can create something called 'perceived value'. It can make a product built in the basement of your parents house feel like a top notch 500 fortune company created in some fancy office in San Francisco. This can multiply your business evaluation off the roof.
The biggest lesson. "The biggest lesson I've learned is, that, opposite to popular belief - a great business can be created by creating audience first. Not a product. We created Hacking UI as a blog, but once we had audience, it was easy to monetize by bringing in sponsors that are relevant to our audience, and building products for them. We call it Audience Driven Product Development.
The common belief is that in order to start a company, you have to start working on a product first → raise capital → find product market fit (sometimes these switch around in their order). With the Audience Driven Product Development approach, one can build a business while keeping his/her full time job. It's all about creating content around your passions, and building an audience of people which are like you. You will get to know them, and develop a relationship with them. Then you can build and ship them products that they actually need.
'Audience Driven Product Development' is not a better way to build a business, but is a more modern way, in my opinion," - believes Sagi.
Bringing it all together
The spectrum of advice shared in this article ranges from learning to keep people happy to hiring a lawyer. But the overwhelming consensus that applying design thinking to all aspects of running a business can help design entrepreneurs to build better organized, more agile and more future-proof companies should give creatives real confidence in their ability to thrive in a business environment.
Calling all HuffPost superfans!
Sign up for membership to become a founding member and help shape HuffPost's next chapter
This post was published on the now-closed HuffPost Contributor platform. Contributors control their own work and posted freely to our site. If you need to flag this entry as abusive,
send us an email
.