The hottest days of the year may soon be behind us but there's still plenty of summer left and summer produce too! While tomatoes, zucchini, and watermelon get much of the attention this time of year, you may be overlooking some delicious and nutritious late summer produce picks.
Though you can find most of these year-round, there are perks to getting these fruits and vegetables while they are in season. Often they will be fresher, taste better and be less expensive. Plus, you may be able to score harder to find varieties this time of year.
When you're out at the farmers market or supermarket this weekend, keep an eye out for…
Eggplant. This member of the squash family is in season from mid-summer through early October. If the large eggplant you typically see in stores intimidates you, try a different variety. Smaller varieties like Japanese eggplant, Chinese eggplant or small Graffiti eggplant are easy to work with. Roast, sauté or grill them for an easy side dish or entrée.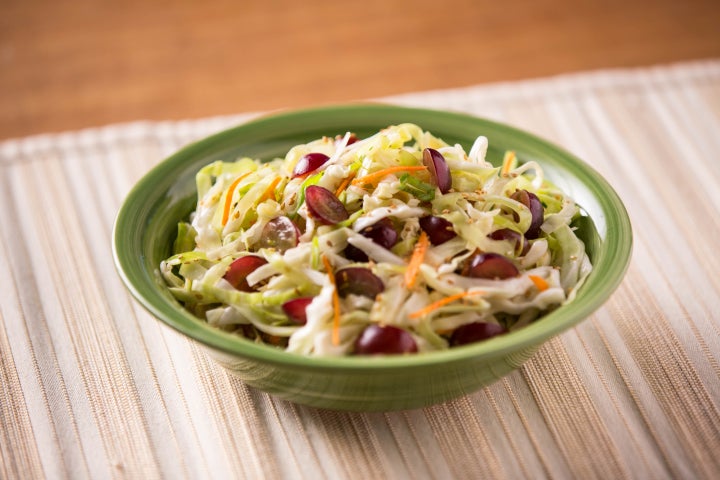 Grapes. I'm happy to partner with California grapes, which are back in season every summer and full of flavor, beauty, and nutrition. Grapes are a natural source of beneficial plant compounds including antioxidants and polyphenols, which may support a healthy heart. My Grape Ginger Slaw is the perfect addition to your late summer barbecues and picnics. It's cool, crunchy and satisfying. California grapes will be around for several months to come but why deprive yourself? Get this goodness right now!
Green Beans. Fresh green beans are more flavorful in the summer. You can enjoy them raw in salads, dipped in hummus or quickly sautéed and tossed with a vinaigrette for a simple side dish. Though it may seem like one of the most mundane vegetables, fresh green beans are a good source of fiber and vitamin C. They are a great summer staple!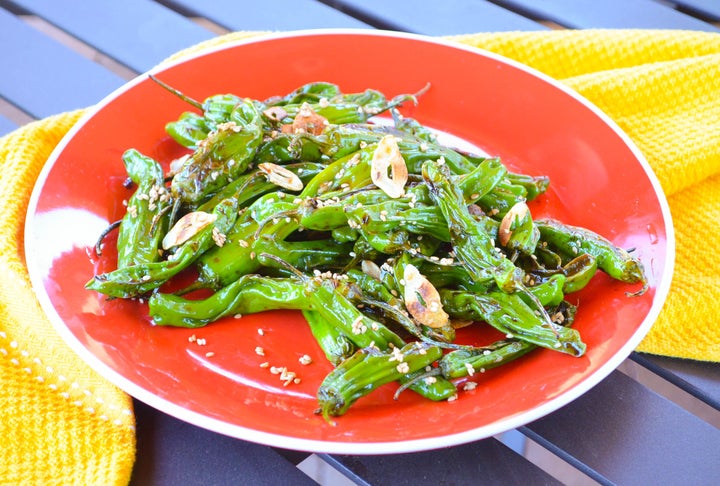 Peppers. A little sweet or a lot of heat, sweet and hot peppers are plentiful right now. Add some heat to your favorite salsa with habanero or jalapeno peppers or sweeten up a stir-fry with red and orange bell peppers. Though you see them all year long, you'll find a larger variety of sweet and hot peppers at the farmers market and in grocery stores during the summer. Try trendy shishito peppers using this easy Blistered Shishito Peppers with Garlic Chips recipe from Michele Dudash, RDN, creator of Clean Eating Cooking School.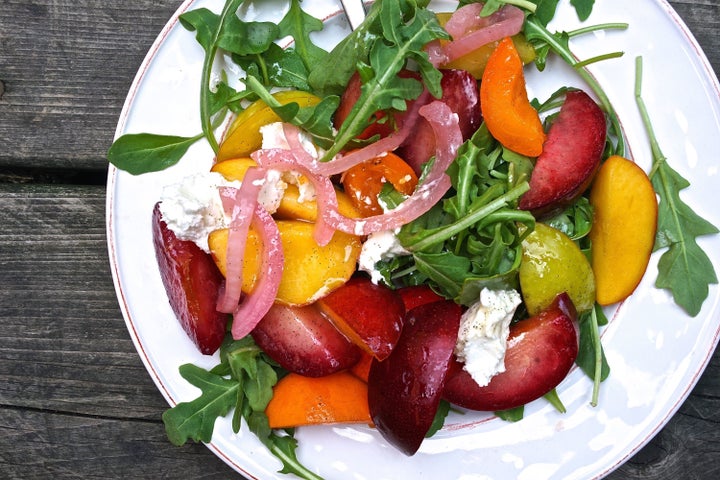 Plums and other stone fruit. Though peaches will soon be done, plums ripen a little later in the season. Since they peak in late summer, now is the best time to enjoy fresh plums. Plums are a good source of vitamin C and are perfect as a sweet snack, in baked desserts or mixed in a salad. This Stone Fruit Salad with Goat Cheese from Abby Langer is a stunning way to enjoy the season's best stone fruit.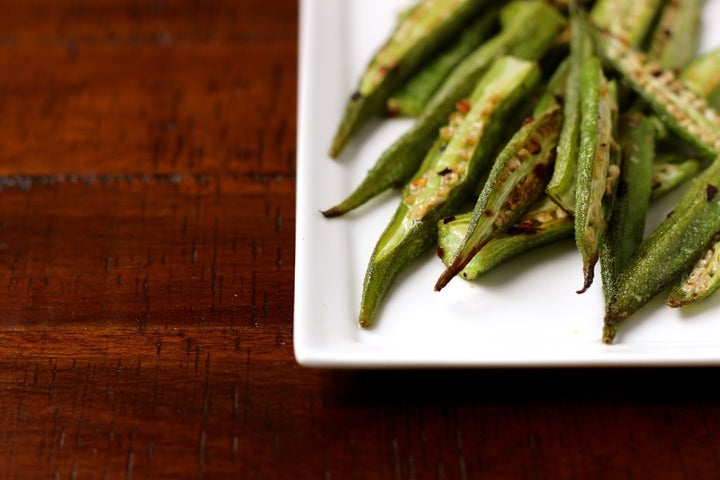 Okra. A staple in the south, okra is tender and delicious right now. Okra is an excellent source of vitamin C and a good source of fiber and magnesium. If it's not hot enough where you are, spice things up with my Chili Roasted Okra. It's an easy way to enjoy okra without any worries about the texture that sometimes turns people away.
So there you have it. Get these delicious summer produce picks while they are good!
Disclosure: This contributor is a brand ambassador for California Grapes.
Related
Popular in the Community