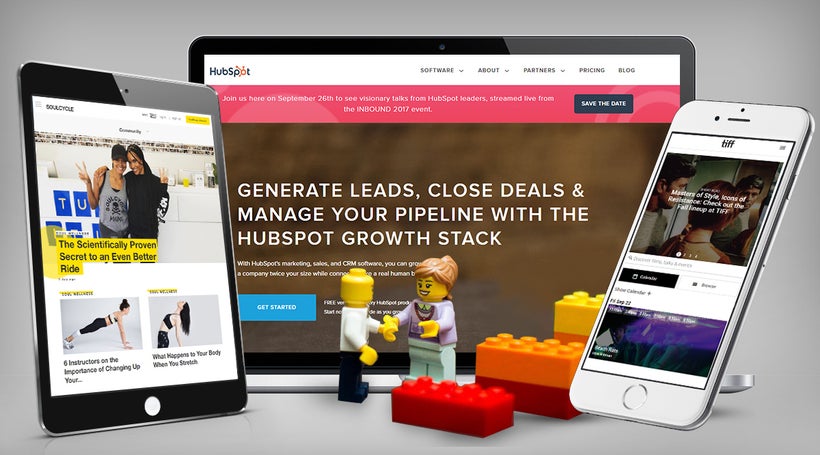 Anyone can create a blog, but it takes time and effort to write blog content that provides real value to users and turns into an engaged readership. The state of content marketing is such that anything less than exceptional content won't cut it in the current competitive content landscape.
At our digital agency we work with clients in many different industries to develop content strategies that deliver results. We're familiar with the challenge of consistently turning out thought-provoking, informative, and useful blog content. We've also witnessed firsthand the benefits of developing blog content that builds trust, establishes authority, and builds an audience.
Below we cover 6 aspects to keep in mind if you want to learn to create blog content that will make your brand stand out.
1 - Develop content that's useful to users
The most significant thing you can do to improve the quality of your blog content so that it provides value, attracts repeat visitors, and ultimately drives sales, is to strive to make everything you write useful to your audience. Utility comes in many forms - something can be useful because it explains a difficult concept, illustrates a surprising or unexpected point of view, or simply because it's inspiring or entertaining.
What qualifies as "useful" content is unique to every brand and their specific audience. That being said, there's one thing that almost never qualifies as useful in the eyes of users, and that's promotional brand content. Nothing is going to make a reader's eye glaze over faster than a blog post announcing your company's most recent positive press or industry award. There's a time and a place for those things, but they don't usually make for good blog content. Providing too much of that type of content is a guaranteed way to turn off your readership. So, rule number one is don't talk about yourself unless you're educating users on how to be successful with your platform, or teaching them a skill that includes services or products provided by your brand.
Seek to develop content ideas that are both relevant to your industry and help provide a solution to the audience's needs. In order to do this, you need have a solid understanding of who your audience is, where they spend time online, and what discussions they're having in their digital communities. Perform keyword research to find out what questions people ask Google about topics and themes that are relevant to your business. Follow influencers in your industry to find out what they're talking about and how their community interacts with their content. Employ this research to inform the development of your blog content.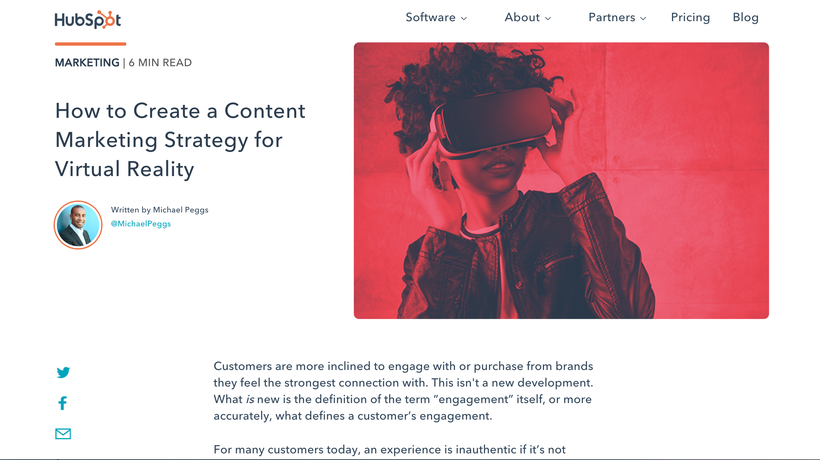 2 - Make it more than words
The meat of your blog content is the words that you put down on the page but, plain text is not exactly visually stimulating. If you want readers to be engaged by the writing on the screen, it needs to be punctuated by interesting visuals, such as photography, illustration, video, and graphs if appropriate.
Not only are visuals interesting to look at, but they also help readers connect to and interpret content better. Especially when seen in the context of a topic or category page, header images will give users an immediate sense of what the blog post is about and encourage click-through.
Ideally, the images you use should have a certain amount of visual consistency so they can exist harmoniously within the same post or on the same content category page.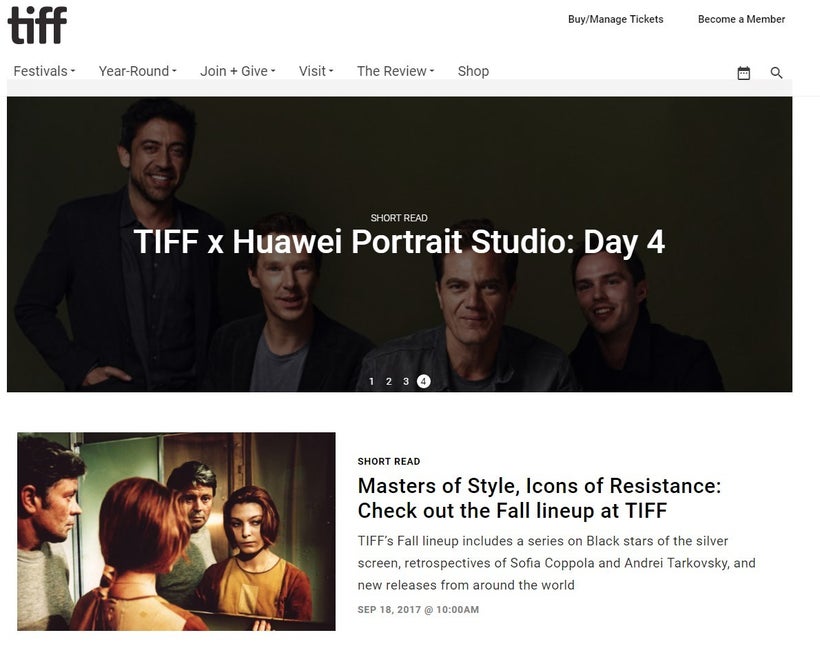 3 - Develop a deliberate tone of voice
The problem with a lot company blogs is that there seems to be an idea that because the content is written on behalf of a company, it needs to sound corporate. Truthfully though, a corporate tone of voice is usually totally inappropriate for a blog.
It's up to you to determine the tone of your blog, but tone should always be a deliberate decision, not something that happens by accident. The tone may be somewhat variable based on which author is posting that day, but try to establish a guiding standard for how posts will be written and stick to it.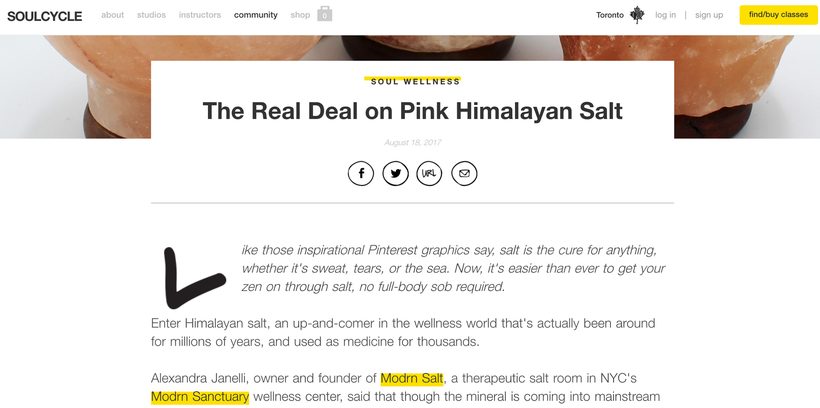 Once you manage to build up an engaged readership, the last thing you want to do is alienate them by failing to post regularly or, even worse, abandoning your blog altogether. Establishing a regular publishing schedule (and sticking to it) helps build an audience that will return to your blog regularly. The more regularly your audience engages with your blog content, the more likely they are to be persuaded to become customers.
5 - Encourage users to take action
Users don't know what to do unless you tell them, so if your blog is going to encourage sales, it needs to include calls-to-action that will help move users in the direction of the next step. It may not be the moment for an aggressive sales pitch, but including links to related content, whitepaper downloads, social channels, contact information, and an option to sign up for email, are all ways to deepen the connection with users and move them further down the path to purchase.
6 - Pay attention to your analytics
With patience and perseverance, your blog content will improve over time. The more you publish, the more you will learn about what users prefer to read, what they're most likely to share, and what leads to engagement in other channels. But that's only true if you're tracking performance metrics and analyzing them to pull out useful learnings and trends. Use this information to inform improvements in your content offerings so that your blog gets better with age.
Every brand has something interesting to say, but finding the right angle and knowing the right approach can be challenging. Maintaining focus on your audience - their needs, interests, goals - will serve you well in your quest to develop the best blog content you possibly can. Remember to be useful, publish regularly, and learn from both past failure and success.
Calling all HuffPost superfans!
Sign up for membership to become a founding member and help shape HuffPost's next chapter
This post was published on the now-closed HuffPost Contributor platform. Contributors control their own work and posted freely to our site. If you need to flag this entry as abusive,
send us an email
.