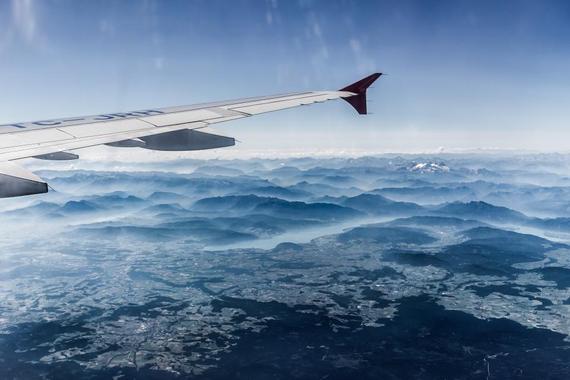 An international move is not only a mentally difficult decision to make, but a serious logistical challenge.
Two years ago I found myself packing my bags, sorting out the things I own and planning to move to France on relatively short notice.
In retrospect, I can confirm that I've coped pretty well with minor drama and a small amount of failure. However, during those months, when I was mapping out all the details, I had questioned my sanity on a daily basis.
If you are planning to relocate internationally, I've picked out some essential advice that helped me sort out all the logistics and keep high stress levels at the bay.
1. Figuring out the best moving dates isn't easy.
If you have some room for decision and your moving dates are flexible, that will slightly reduce the heap of problems you are about to face.
Summer -- late August in particular -- is among the worst times to plan your move: First of all, everyone is planning to move during summer. Next, vacationers make the airline ticket prices skyrocket and hunting for an apartment during summer gets difficult as well. Most landlords are out on vacation too, especially in France.
Agencies and all sorts of middlemen tend to charge more as summer is a popular season for apartment hunting as well. If the city you plan to move to has a big university, you are likely to compete with a bunch of new students flocking the city by autumn. According to Lifehacker you are likely to spend $90-100 extra a month on a $3000 unit if you sign the lease somewhere from July until September.
Last, but not least: the moving costs. Yes, even the moving companies have adopted a similar strategy to airlines and charge more during peak seasons to high-demand destinations. Allied household moving company confirmed that they indeed offer different pricing for different dates to help them manage their inventory. So if you are choosing popular dates (weekends, holidays, end of the week), you are likely to shell out more cash.
Do your research in advance. Get quotes from different moving companies and ask the reps if your dates are "popular" and maybe it would be more budget-wise to schedule to move for another week.
2. I owned more things than I needed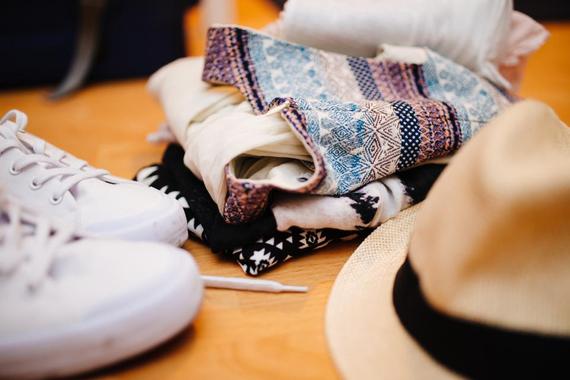 Preparing for the move and going through all the things I had in my household, I was amazed by the amount of absolutely useless stuff I had.
You don't happen to notice that until you have the international move dilemma: "Should I sell everything or pay to transport it?"
Selling everything is surely a liberating experience. At least you can now brag that you've gotten rid of everything and got to the new country with just a carry-on and a one-way ticket.
However, the hustle of selling your unwanted items can be deterring.
Here's the strategy I used to get rid of things I no longer needed (or planned to move):
1. Identify the items sale value.
Check Amazon, eBay and Craiglist to identify potential profit. Jot down the prices other sellers ask for the same or similar items, product availability and the condition of those sold. Items in high demand and low stock could obviously be sold for more.
2. Offer all your stuff to your friends' first.
Make a farewell/garage sale party and invite all your friends and their friends, and your family to scout through your apartment for some goodies. Offer a slightly discounted price compared to those you have outlined during your research. Also, offer bonus items or a bigger discount for those ready to take away larger items (e.g. your couch) on their own.
3. Selling household items and small appliances:
In most cases it would be cheaper to sell most of them and just buy new once you arrive, rather than pay the hefty transportation fees.
Amazon Marketplace comes as the best option as you can tie each appliance directly with an Amazon product listing. Meaning when a person looks for some gadget they will see your listing as well. Goods are likely to sell faster this way, but don't expect huge profits as Amazon takes a significant cut from your sales.
4. Furniture and large appliances:
Shipping these costs a tiny fortune, so I highly recommend getting rid of as many as possible. Everything that wasn't bought during your open-house party/sale can be listed on Craigslist.
If some items didn't go there, try bringing them at the flea markets or community sales.
Ladies, this is for you. You will have to admit the ugly truth: You cannot transport all your garments without going broke.
Selling clothes can be somewhat tricky, as you need to find a person in the same size and style as you. Unless you are a celebrity or a popular fashion blogger, no one will rush into buying your outfits.
If you have some unique, vintage and labeled items, list those on Etsy. Mass-market clothes in mint condition could be sold via ThredUp. You can expect to earn around $2-$25 for items from Gap, H&M, Banana Republic etc. However, the company covers shipping costs, so you just need to pack everything in a box with no added fees. ThreadFlip is another good place to sell some good-condition clothes for a decent price, however there are certain restrictions on kinds of clothes you can trade.
Scrutinize the items left after the grand sale. Do you really need them? Are you ready to pay big bucks to bring it with you? And lastly, is it worth it to pay for them or is it cheaper to replace the item with a new one once you arrive?
3. To-do lists are essential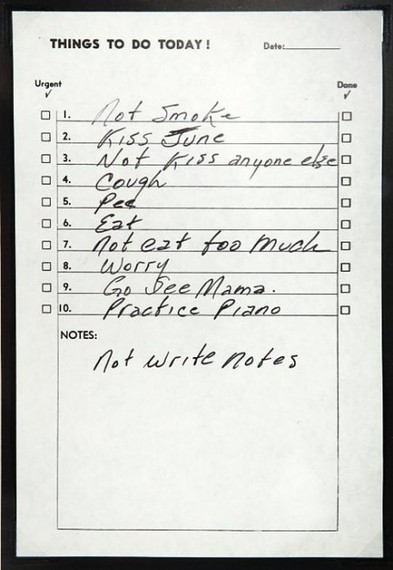 From managing your sales and the move itself to various appointments that are likely to pop up once you announce your relocation plans, to-do lists were my lifesavers.
My schedule was filled both with personal appointments -- like visiting the dentists and attending loads of goodbye parties; to more business-like meetings with the landlord, my bank and insurance reps and so on.
I used Anydo to manage my daily chores and plans, plus Google Calendar to keep an eye on the upcoming tasks and appointments. Keep everything as simple and straightforward as possible to avoid missing out the essential tasks. Don't plan more than three complex tasks per day and move those to-dos you didn't manage to accomplish to the next day.
4. Mental breakdowns are inevitable, but that's okay.
Despite the fact that I carefully planned my move for a few months, I still had a fair share of nervous breakdowns and panic attacks at night (especially as the date approached).
Now the easiest way to cope with this is just to accept the simple fact -- moving is stressful and it's okay to panic. This mantra helped me stay relatively sane until the day I boarded the plane.
Have your methods in place to cut down stress. Breathing exercises, double-checking everything and the support I had from my family helped me get through the whole process without losing my mind.
5. Renting remotely is difficult.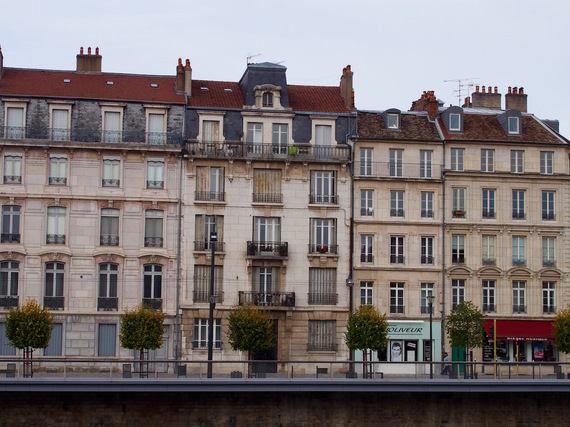 Sometimes you are lucky and your employer has taken care of finding a new place for you. Sometimes you have to do it yourself.
Frankly, it kind of sucks.
Some people prefer to find a temporary stay via AirBnb and apartment hunt once they arrive. However, the perspective of living out of a suitcase for another month didn't seem too appealing to me at first.
So I started searching online and digging through various French apartment listings and trying to communicate with the landlords in my broken French through a glitchy Skype connection. I have found the best listings via Leboncoin, Vivastreet and LocService.
The biggest challenge was that a lot of the landlords didn't want to deal with me up until I arrived. Additionally, some of them wanted to get a deposit to hold a place even if I did not confirm I was planning to rent it.
Of course property agencies were really glad to assist me... for a really hefty fee that grew only larger if I was looking into getting a bigger apartment!
Eventually, I gave up and rented out a small studio for a few months via Sublet and kept visiting more properties in person until I located the ideal place.
6. Research your new home base in advance.
Last, but not least, get to know the neighborhood in advance. I cannot emphasis this enough. Unless you do the research, you may find yourself in a really shady place like Department 93 in Paris.

Safety concerns aside, the first few days in a new place will be the toughest ones. So it's nice to have a transport map and app downloaded in advance to help you navigate the area.
Next, scout Yelp and Google Maps for the closest shops, eateries and pharmacies in your area. You'd likely to need some essentials once you arrive.
Read a few city guides, especially those written and curated by the locals like Spotted by Locals.
Join a few expat forums or Facebook groups to ask your questions and connect with a few fellow expats. Living abroad can be lonely at first; so do establish at least some virtual connections in advance. Ask your friends if they happen to have acquaintances in your new home country and ask for an introduction.
Moving is never easy, especially abroad. But you shouldn't stress out too much and make it look difficult. If you can tame the anxiety and stress, everything will go really smoothly! Living abroad is an incredible experience, so when the opportunity comes your way, grab it!
Related