The ball drop on NYE 2014 didn't just mark the end of last year; it also marked the start to a new year with a resurgence of millennial first-time home buyers on the hunt for real estate.
According to a CNN Money article, "With rents rising faster than incomes, many millennials are expected to start looking to buy homes of their own."
It's no surprise that millennials are turning to buying real estate over renting in 2015. Rental payments in major cities including NYC, Los Angeles and Chicago have become extremely expensive for millennials since the real estate crash in 2008-2009. As people fled the real estate market in those years, they turned to rentals to dodge real estate all together. This created a seemingly over night demand for rentals, which resulted in rent prices that are out of the reach for millennials.
At that time, banks tightened up their lending requirements, leaving cash strapped first-time homebuyers with fewer options for mortgage and down payment resources.
However, in the last few years lenders have relaxed their lending requirements, the real estate market has improved and millennials are finally able to take advantage of the changing tide to once again recapture the "American dream" of owning a home.
Before running out to put a down payment on a dream property, there are 6 things millennials should check off their list first.
According to Real Estate Agents Rhonda Kohn, Keller Williams, and Jessica Foote, Berkshire Hathaway HomeServices, being prepared before you start shopping for your new home is the difference between real estate success, and real estate crash.
#1 DO THIS- Get Pre-Approved
"It's important to know your credit score, and get pre-approved before you shop. Most people can afford more house than they actually want to spend each month in mortgage payment and property taxes, so get comfortable with your own numbers and work backwards," says Rhonda Kohn.
To get pre-approved you will need to work with a mortgage broker who will run all your numbers and give you a range for what you can afford. Leave those online calculators of what you can afford alone and make sure you get your numbers for a qualified mortgage broker.
"Take a good hard look at your lifestyle, spending and honestly assess your budget. It's important to know that lenders often approve buyers for more of a loan than you would be truly comfortable taking on, and you need to be clear about what you spend on a monthly basis and what portion of your income you are comfortable spending on housing," states Jessica Foote.
#2- DO THIS-BUY THE WORST HOUSE IN THE BEST NEIGHBORHOOD
Remember the famous real estate phrase, LOCATION, LOCATION, LOCATION! What does the worst house get you? You can often get a great house with great bones for a less expensive price. This puts you in a much better position to gain appreciation on your home's value with some elbow grease, a couple cans of paint and adding some curb appeal.
#3-DO THIS-MAKE A WISH LIST
A wish list should be the first document you put together before you start drooling over your dream home. This list needs to be realistic though. Think about space, location and amenities that you really want to have. Make an "A" and "B" list. The "A" list is where all the necessities will go, and the "B" list is for those items that you would like to have.
Rhonda adds, "You need to make choices between paying for that extra bedroom or being able to walk to shopping and restaurants. Taking the emotion out of house buying and putting on your business hat will come in handy more than you know. Make sure the house you choose ticks enough items off your wish list, while leaving some of those irrational "must-haves" behind."
#4 DO THIS- Work with a Real Estate Expert You LOVE
"Don't just pick the agent on the bus bench or grocery cart. You will need an experienced agent that knows what they are doing, but also, is patient and has enough time to explain the real estate process, contracts, and details that you need to know in order to make the purchase smooth. You want to love their personality and style because you will be spending a lot of time with them to search for the perfect house. Likable agents make the process enjoyable, and other agents who are selling the homes you want to buy, will likely want to work with them and will select your offer over others when in a competitive situation. The best way to find the perfect agent for you is to research local agents online. You should check their reviews on Zillow, their website or blog, and see if they have done any you tube videos," according to Jessica.
#5 DO THIS-TALK TO THE NEIGHBORS
Your neighbors will tell you everything you want to know and a whole lot that you don't. They can fill you in on what it is like to live in that neighborhood from an experienced point of view. Rhonda says it best, "After all, neighbors do love to gossip."
#6 DO-HAVE A HOME INSPECTION
A home inspection is a process that each new potential buyer should have done to analyze the bones of the house. While you might see a pretty white picket fence and a great kitchen, bad pipes, an old roof and a cracked foundation might be hiding under your house. The inspector's job is to make note of everything that works and doesn't work in your home. You can avoid buying a few lemons by having this simple, yet vital step completed.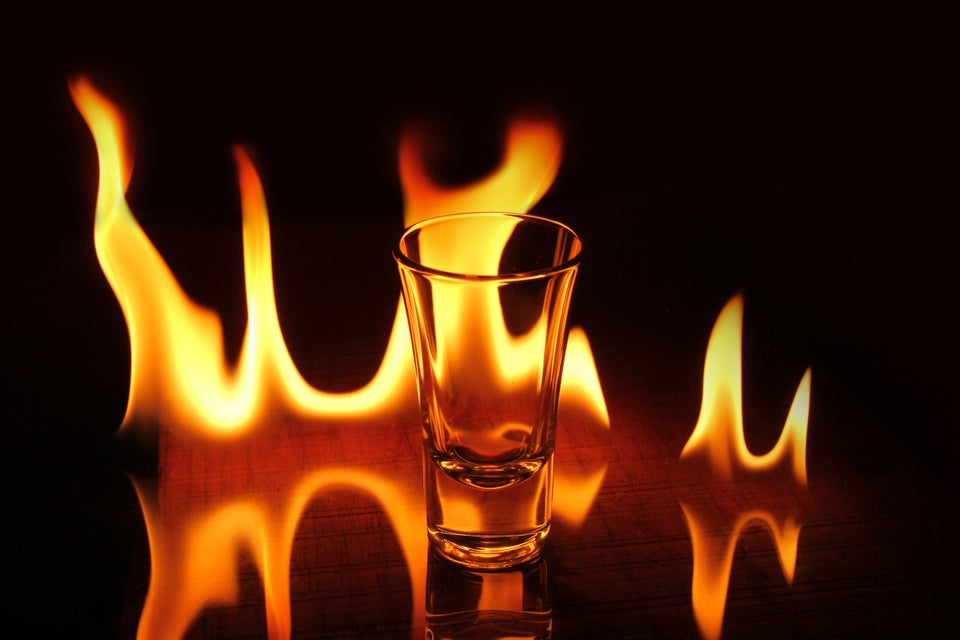 Biggest Money Mistakes 20-Somethings Make
Related