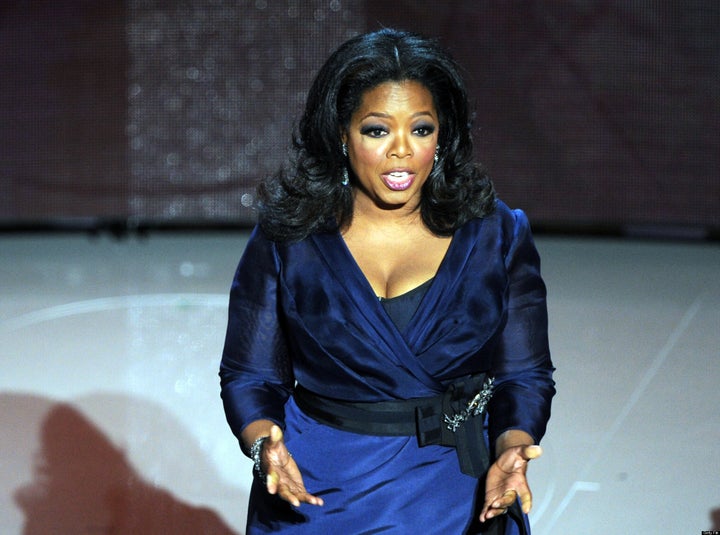 Okay, I'll admit it. I'm excited about the attention that Oprah's Tuesday show is bringing to veganism, a lifestyle to which I'm passionately committed. And I'm equally excited to do my part to support anyone eager to consider making this life-affirming, health-affirming, planet-saving change! So here, in no particular order, are six things you need to know about veganism.
1. Help is everywhere you turn! There's a whole web-based world eager to thank you and to hold your hand on this exciting journey! If you're inclined to begin at the beginning and learn what we're doing to the animals, I heartily recommend these books: Eating Animals, Thanking the Monkey: Rethinking the Way We Treat Animals, Dominion: The Power of Man, the Suffering of Animals, and the Call to Mercy, and The Food Revolution. There are countless others. Do your own Google search. Rather watch a film? Try: Death on a Factory Farm, Glass Walls, or Earthlings. Want to bypass the suffering and instead see cows, pigs, and chickens (and a host of other critters) for who they truly are? Check out my books: Where the Blind Horse Sings and the newly-released Animal Camp: Lessons in Love and Hope From Rescued Farm Animals. Don't think it's possible to love a pig? You've got some surprises coming!
2. You can treat your tastebuds! At least once a month for the last dozen years, my dad calls and asks, "Whatcha havin' for dinner tonight? Sticks and leaves?" Ladies, let's dispel the myth that veggie cuisine is bland! For general info and advice about nutrition, try the Vegetarian Resource Group, Savvy Vegetarian, VegSource, or The North American Vegetarian Society. To bypass the BS and get right down to cookin', try these recipe databases: VegWeb, International Vegetarian Union, and VegFamily. Finally, check the Catskill Animal Sanctuary website, for regular updates from Chef Kevin Archer, director of Compassionate Cuisine. Far as we know, Catskill Animal Sanctuary is the only sanctuary in the world to offer a vegan cooking program. Join us, either onsite or via podcast, coming in February!
3. You can date without committing! Not sure you're ready to strip the fridge bare? There's nothing wrong with dating before you commit. Try choosing vegetarian restaurants to discover how varied and delicious veggie diets can be! Happy Cow is a database of vegan, vegetarian, and veg-friendly restaurants around the world. Just plug in your city or zip code and the distance radius you wish to search. If you're a New Yorker, you'll love SuperVegan's "The Amazing Instant New York City Vegan Restaurant Finder".
My advice? Choose the vegetarian and vegan restaurants rather those that have "vegan options." You'll find that restaurants truly committed to the lifestyle offer far more inventive, satisfying meals. Go ahead: tantalize your tastebuds! Check out the menus from my favorite local restaurants: Garden Café in Woodstock, Luna 61 in Tivoli, and Karma Road in New Paltz.

4. A word of caution: Vegan does not equal healthy. There's a lot of processed vegan crap out there filled with ingredients I can't pronounce (and I ain't stupid!). If you want to use this opportunity to take charge of your health, focus on simple, whole foods. Want some great advice? Grab a copy of my pal Kris Carr's just-released, New York Times-bestselling Crazy Sexy Diet: Eat Your Veggies, Ignite Your Spark, and Live Like You Mean It!
5. A new, better you awaits! I may not know you, but I know this about you: You're a good person who values kindness, and who likely works hard to ensure that your actions embody this highly-cherished value. Just for a moment, let in the uncomfortable notion that every time you eat an animal, you're subjecting an innocent sentient being -- an animal who, when you get right down to it, is very much like us in ways that count -- to a level of suffering you wouldn't wish upon a child molester or rapist. Acknowledge your role in the suffering, and when you choose to go vegan, celebrate your choice to honor not only the animals, but also, and most importantly, yourself, for in embracing veganism, you'll be aligning your lifestyle with the values you prize most deeply. And that feels good.
6. It's okay to stumble. Let's face it, change is challenging! Even vegan poster girl Alicia Silverstone has stumbled a few times -- and that's OK! As someone who took several years to go vegan, I know what the resistance is about: habit, convenience, concern about family members' reactions, lack of knowledge about what else to cook. If you decide to take the plunge, or even just to dip your toe in the water, be prepared to encounter resistance, even if it's just from, well, your own noggin. Be kind to yourself in your heroic effort to be kind to all beings and to the fragile planet we inhabit...
The vegan train's pullin' out of the station, ladies! Grab a seat for the ride of your life, and be sure to tell us about your journey.
Related