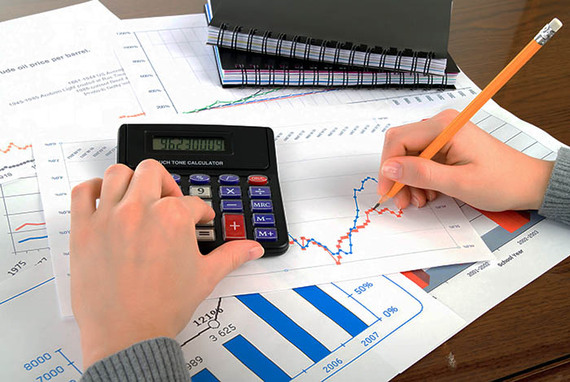 However even if your business is yet to take off, is still in its infancy or is cruising, there comes a time in the life when you'd need to take out business loans for your small business.
Obviously, the size of the loan and the caliber of the loaner vary depending on which of the prior mentioned stages your business is in.
There are many reasons for which a business will need to take out a loan. Let us say you need to hire more staff, move to a bigger location, establish new branches or launch a new product line but do not have the needed finance to manage the upgrade. All these are legitimate reasons to consider a loan for your business.
While the idea of business expansion can make this an exciting time for you, it is wise to lace your excitement with caution and a good deal of research. This will help you make informed decisions that will help you secure the right loan for your business.
Is your startup at a point where it requires cash infusion? Here are a few hurdles you must jump to ensure you get to the finish line - and to the loan.
1. Determine exactly why you need the business loan
Needing capital but not knowing exactly why is just as bad as not recognizing when your business needs cash injection. To take a step in the right direction you need to make sure that you know exactly why your small business needs a loan.
You stand the danger of putting forward a figure that is below or above what you need to solve your business problems. State a lower figure and it will not be sufficient for your business.
Quote a higher figure and you will have more money than you know what to do with, which in case you do not know, is a problem in its own class. Remember the loan is going to be repaid and you will have to pay back excess money that did nothing to grow your business.
Lenders are likely to take you more seriously when you can provide detailed information to justify your need for a loan.

2. Determine the kind of lender suitable for you
There are numerous ways available to every entrepreneur to get funding for his/her business. However, that a lender can match the figure you quote does not make them the right fit for your business.
Beyond this you also need to consider the industry preference of the lender. Do they prefer to cater to an industry other than yours? Then they are probably not the right one.
Also the stage of development your business is currently in will help in determining what kind of lender to approach. The general rule is that the bigger the loan requirement, the more established the lender you approach should be.
You need to be aware of the minimum qualifications of all the lenders you are considering. If you do not meet these qualifications, do not bother to go ahead with that lender.
In recent times, online platforms have sprung up with the purpose of making loan application a less stressful. So if you are finding it difficult to get a lender that will take your business on, it will be wise to try these online platforms.
3. Determine how fast you need funding

The process for acquiring a loan is almost always rigorous and slow, so you should be really careful about which lender to file an application with.
There are times when a business need can arise suddenly, and as a result will prompt you to look for quick ways to secure a loan to that effect. You will be wasting your time if you file an application with a lender whose verification process is tedious and time consuming. Your business could very well suffer irreparable damage before the loan comes through.
Thankfully, there are lenders that provide quick financing up to a figure of $250,000 in as little as a few hours so long as you are eligible. However most of them come with higher borrowing costs due to the swiftness of their service.
4. Put together all the necessary documents
There are documents that banks and other traditional lenders will always ask that you provide when applying for a loan. They are mostly financial and legal documents and are non-negotiable.
They include but are not limited to personal and business income tax returns, balance sheet and income statement, personal and business bank statements, article of incorporation, business licence, a resume, driver's licence etc.
5. Develop a strong business plan
I am sure we have read many materials on business plans, some making a case for it and some others against it. You cannot be on the latter side of the divide if you plan to take out a loan for your business.
Beyond knowing the purpose for the loan, lenders will always want to know how you plan to use the money and will want a strong assurance where it concerns your ability to repay. Having a well laid out and researched business plan will achieve this for you.
It should include your current and your projected financials. It should also show that your business would have sufficient cash flow to cover business operation costs and to pay back the loan. This increases the lender's confidence in your business and by consequence, increases your chances at loan approval.
Collateral is basically a way lenders can make back their money in the event your business fails. This could be real estate, inventory, equipment or any other type of asset that can be seized and sold by the lender if you cannot repay the loan.
The possibility of getting a loan becomes higher when you provide a collateral, because it gives the lenders a feeling of financial security. They know that the money they will put up would not be flushed down the drain to if the business fails.
Most banks and government bodies (such as the SBA) will require collateral. Some online lenders, however, do not require collateral but ask for a personal guarantee. A personal guarantee puts your credit score and personal assets on the line, so be absolutely sure before you take this path.
You can also consider unsecured business loans if you cannot provide collateral or do not want to risk personal and business assets.
Popular in the Community