I love getting flowers... and I always wonder what to do with the assortment of small clear vases I have being accumulating over the years. Recently, at a pot luck get together, my girlfriend Jennifer inspired me by bringing veggies and dip in those jars... she used both the shorter square ones (broccoli, carrots, dip), and the longer rounder ones (tomatoes). Brilliant!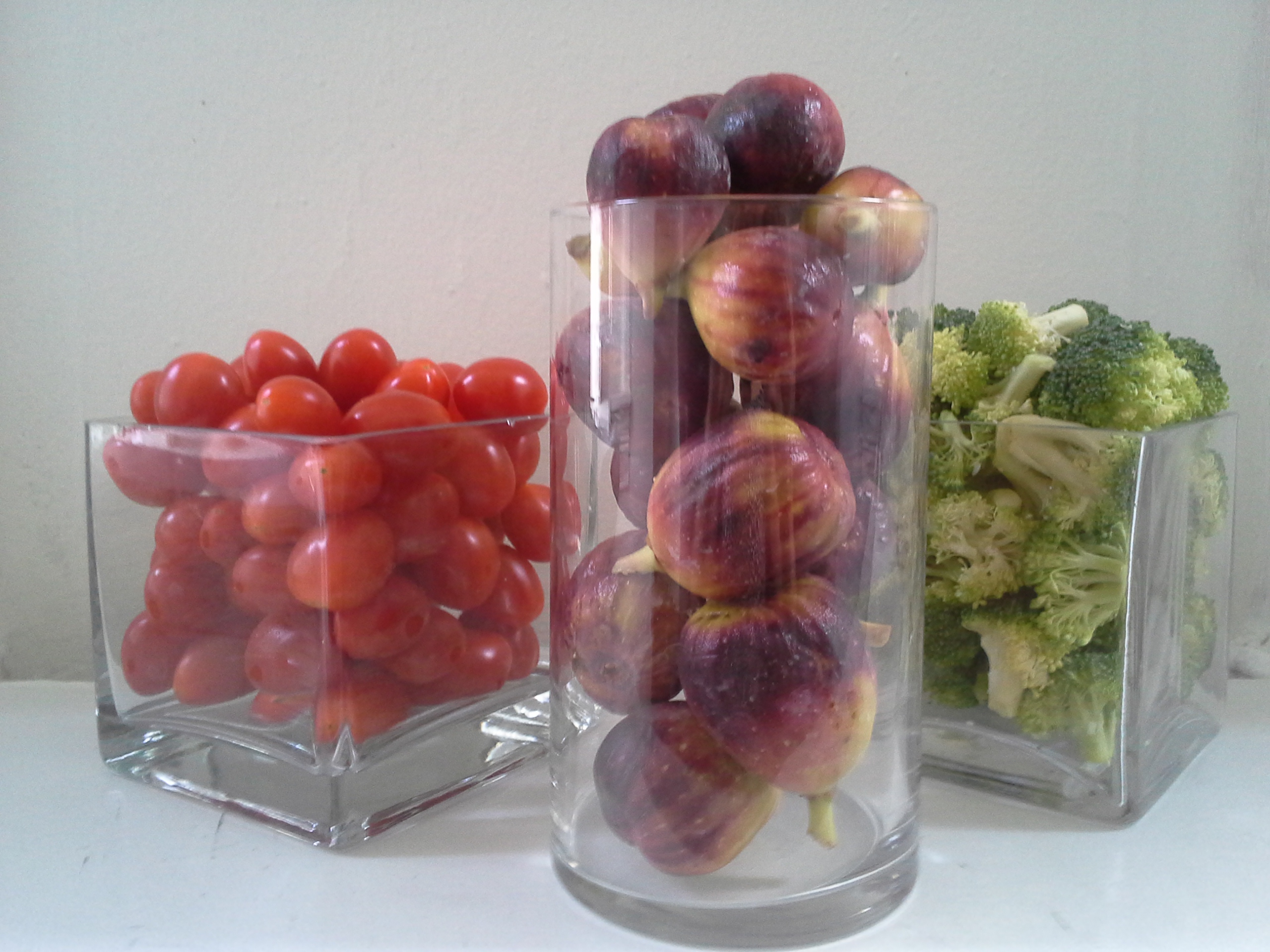 That started me thinking about everything that I can display in these jars. Here is how I have implemented them in my life over the last couple of months:
1.Veggies and dip (thank you Jennifer!).
2.My various favorite shades of nail polish; this looks great in my bathroom.
3.Travel-sized toiletries for the guest bathroom.
4.The buttons that come with new clothes that I purchase.
5.Change (my "mad money" fun, I am using a longer round one to get as much change in there as possible).
6.Pens and pencils (the shorter ones are better for this).