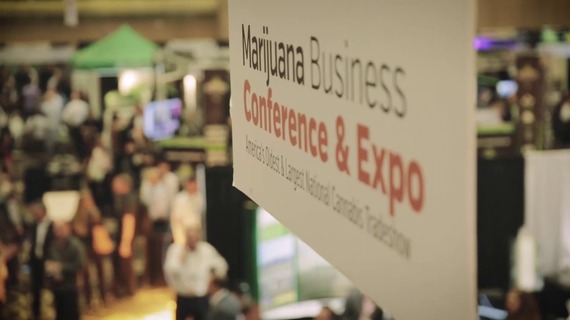 November has been big for cannabis in the United States, and it's about to get bigger.
The 5th annual Marijuana Business Conference and Expo, founded by Marijuana Business Daily, takes place in Las Vegas, November 16-18, 2016. The conference promises to include the entire marijuana business ecosystem under one roof, and is the longest running, and largest show for the cannabis industry. By all accounts, it's the show to attend.
Here's some themes and exhibits to look for at this year's show.
The Dispensary Experience

For cannapreneurs seeking ideas to improve or newly design a dispensary, the show has built an interactive walk through a cannabis shop in the expo hall. "Immerse," sponsored by MJ Freeway, is the first-ever pop-up cannabis operation spanning the entire vertical from retail/dispensary, to cultivation, to processing, to back-of-house operations. The theater-style exhibit will showcase best practices and innovative solutions for the industry, illustrating modern and advanced applications of technology, design, security and customer interaction.
New this year, the conference is offering designated Launch Pad area to feature new businesses in the cannabis industry. This hot cannabis startup area aims be a big attraction to media and savvy businesses looking for an edge. This unique space in the Launch Pad will exclusively host and profile businesses established within 15-months prior to the event, or having received initial funding within 12-months of the event.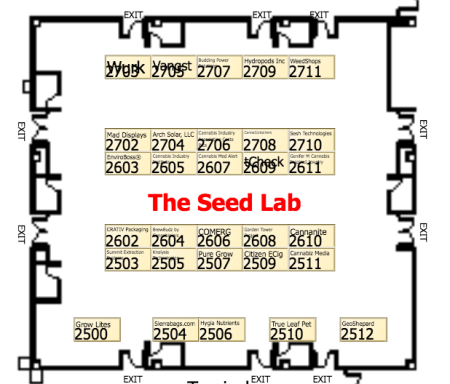 The Science Symposium

This full-day workshop is designed for business people to meet top scientists and learn basics about the marijuana plant and it's therapies. The symposium will reveal new advanced case studies and research, including therapeutic applications, extraction methods and testing approaches.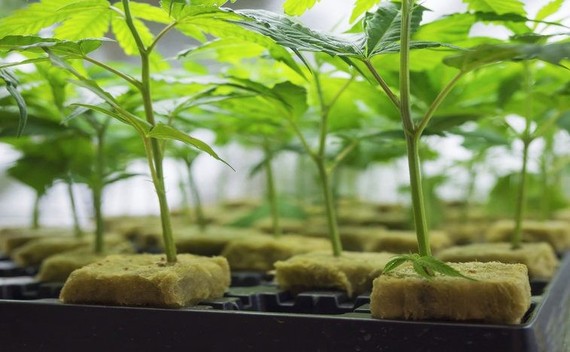 Exhibitor Hospitality Suites

For the first time at MJBizCon, eight leading cannabis companies will host clients and attendees in private suites just steps from the Expo Hall. These showroom-style exhibits in private rooms along the corridors make for a unique setting for business folks to get input on confidential questions, and share business plans.
Three-hundred and twenty vendors will be exhibiting at the show. From soil experts, lighting specialists, cannabis nutritionists, to venture pioneers, consumer product manufacturers and retailers, and software and tech solution providers.
Even more vendors will be walking around talking about, and showing people their products. "All the exhibit space was sold out," relates Anton Ansalmar, Founder and CEO of MediK8mobile. "The best opportunity for us to show off our comprehensive dispensary-to-patient SaaS and mobile system is to walk around and show it to people on tablets," Ansalmar concludes.
Last but not least, this year's conference appears set to break attendance records. That means more like-minded people to get to know, than ever before.
Related
Popular in the Community