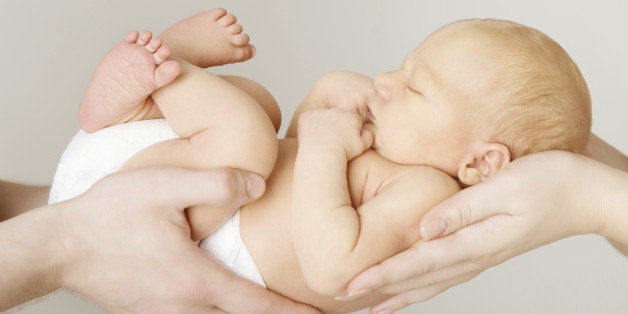 For most married couples, the question of when to have children comes up quickly after the wedding. Some delay it by a few years, some start right away, but for many couples, having kids is on the agenda. But before taking that leap into parenthood, you should know that your marriage changes forever, and there's no going back.
Because of this, couples should never add children to the mix because of peer or family pressure, and they should never have babies because one partner wants it but the other doesn't, and you should never ever do it to "save" the marriage. The fact is, children add innumerable amounts of joy, yes, but they can also add a lot of stress to a marriage.
Consider these six things before adding children to your marriage:
1. Pregnancy is where it all begins
Many married couples carefully plan out when to begin trying for pregnancy. But many couples underestimate the enormous stress of "trying" to get pregnant. You might have issues with fertility. Even a perfectly healthy couple can take 6-12 months to conceive a healthy baby, and if you add infertility challenges and miscarriages, the stress can seem unbearable. Be thoughtful with each other through what can be a very stressful time. From pre-conception and throughout pregnancy, you need to nurture your relationship and remember that the most important element of raising healthy kids is enjoying a healthy marriage.
2. Your husband might feel a little jealous of the baby
Nothing can quite prepare a woman for the feelings she develops upon giving birth. We are biologically driven to protect and care for our babies at the exclusion of all else. That can leave your husband feeling a little left out, especially if you are breastfeeding and therefore the sole focus of your infant's life for the first few weeks. Recognize that you have all sorts of hormones taking over your body right now, and it is perfectly natural to focus on your baby, but take some time to focus on your marriage, too.
3. Sleeplessness leads to stress
Most new parents are lucky if they get two hours of uninterrupted sleep. You will constantly be getting up if baby is crying, hungry, wet, etc. This constant babycare is necessary, but it also leads to chronic sleeplessness. As the baby grows, you will gradually get more sleep, but during the first few weeks/months, you have to understand that your body is operating in a deficit. Sleepless nights lead to irritability, which you can easily take out on your partner. Do everything you can to maximize your sleep during this time period so that you can function as normally as possible when you are awake.
4. There are costs you may not have considered
Finances are one of the leading causes of marital arguments, and adding children to your marriage will bring with it many more unexpected costs. Aside from all of the "essential" baby purchases that you will make, there are long-term costs associated with children, like childcare, activities, birthday parties and more. If you aren't already working on a family budget together, in which both of you have an understanding of how you stand financially, now is the time to get started. The last thing you need on top of managing your children is marital strife over money.
5. Your marriage will be forever changed
The main fact all potential parents must realize is that their previous life before children will be totally different after children. It will change in various demanding and challenging ways and you can never go back. This is why this decision can never be made lightly. BUT it will also change for the better. Raising a child can be one of the most rewarding things you ever do in your marriage.
6. Your marriage may (temporarily) suffer
Your marriage will change with the addition of children. Despite all of the beautiful images we see of new parents loving their bundles of joy, the truth is that most marriages endure trials with each new baby and then again as children develop into teenagers and adults. Through all of your children's changes, don't forget to focus on your husband and your relationship. You'll feel completely exhausted and you'll feel that all your love and energy is focused on that little person, but you are doing your child and future children a huge disservice by not taking care of your marriage.
Malini Bhatia is the founder and CEO of marriage.com, a website dedicated to providing value in every marriage, including resources, information and a community that supports healthy, happy marriages. Bhatia has global experience in international management and communications. She lives in Los Angeles with her husband of 11 years and two daughters.