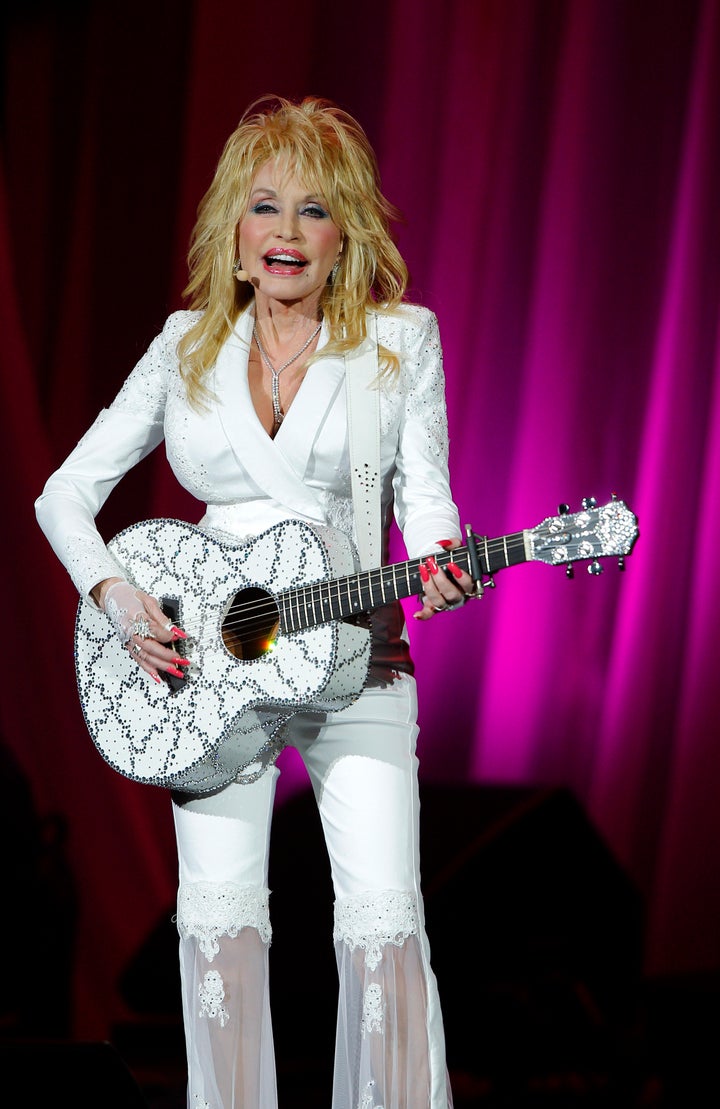 It's this simple: If Dolly Parton didn't exist, someone would have had to invent her. The Great Goddess of Country Music turns 70 on Jan. 19 and while most everybody knows that she is a Grammy-winning singer-songwriter, Oscar-nominated actress, flourishing businesswoman extraordinaire, major philanthropist and icon to the icons, here are six things you may not have known about her.
1. She once entered a drag queen look-alike contest -- and lost.
"They had a bunch of Chers and Dollys that year, so I just over-exaggerated -- made my beauty mark bigger, the eyes bigger, the hair bigger, everything," she said, laughing. "All these beautiful drag queens had worked for weeks and months getting their clothes. So I just got in the line and I just walked across, and they just thought I was some little short gay guy ... but I got the least applause."
Parton is a vocal supporter of LGBT rights and hosted "Gay Day" at her theme park, Dollywood, in Pigeon Forge, Tenn. The event drew the ire of the Ku Klux Klan. Go Dolly!
2. She has a one-and-only.
Parton met the handsome Carl Dean in a Nashville laundromat when she was just 18. They were married in 1966 and are still happily together. They don't have children, something that Parton says was God's way of leading her to help other people's kids."God didn't let me have kids so everybody's kids could be mine," she said. "I can keep my nieces and nephews and then when I'm sick of them, I can say, 'Hey, come get these kids, they're driving me crazy.' I'm a Great Aunt Granny, is what they call me." Her charity, Imagination Library, provides free monthly books to young children around the world. Lots and lots of books!
3. Her "girls" have aged just fine, thank you very much.
With breasts that enter a room five minutes before the rest of her tiny frame, Dolly has made no secret about the fact that her 40DDs are store-bought or that she's a frequent flyer at the plastic surgeon's. She once famously quipped, "It costs a lot of money to look this cheap!" and noted, "If I see something saggin', baggin', or draggin', I'm gonna have it nipped, tucked, or sucked!"
4. She wrote the song they played at Whitney Houston's funeral and hearing it played there did her in.
Parton wrote the 1974 chart-topper, "I Will Always Love You," which was later immortalized by Whitney Houston in the 1992 blockbuster film, "The Bodyguard."
"When they played it at her funeral and they lifted her coffin up, man, it was like somebody stabbed me in the heart with a knife," Parton said. "It just overwhelmed me."
We still tear up whenever we hear either version. Tissues ready? Here's Dolly's:
5. She is Miley Cyrus' godmother and always has her back.
No word on whether this godmother considers Liam Hemsworth a right choice.
6. Retirement isn't in her vocabulary.
Dolly may be turning 70, but she has no plans to slow down. "I will never retire unless I have to," she has said. "As long as I'm able to get up in the morning, get that makeup on and my high heels on, and even if I can't wear high heels, I'm going to do like Mae West, I'm going to sit in a wheelchair with my high heels on."
Happy birthday Dolly! There's no one quite like you.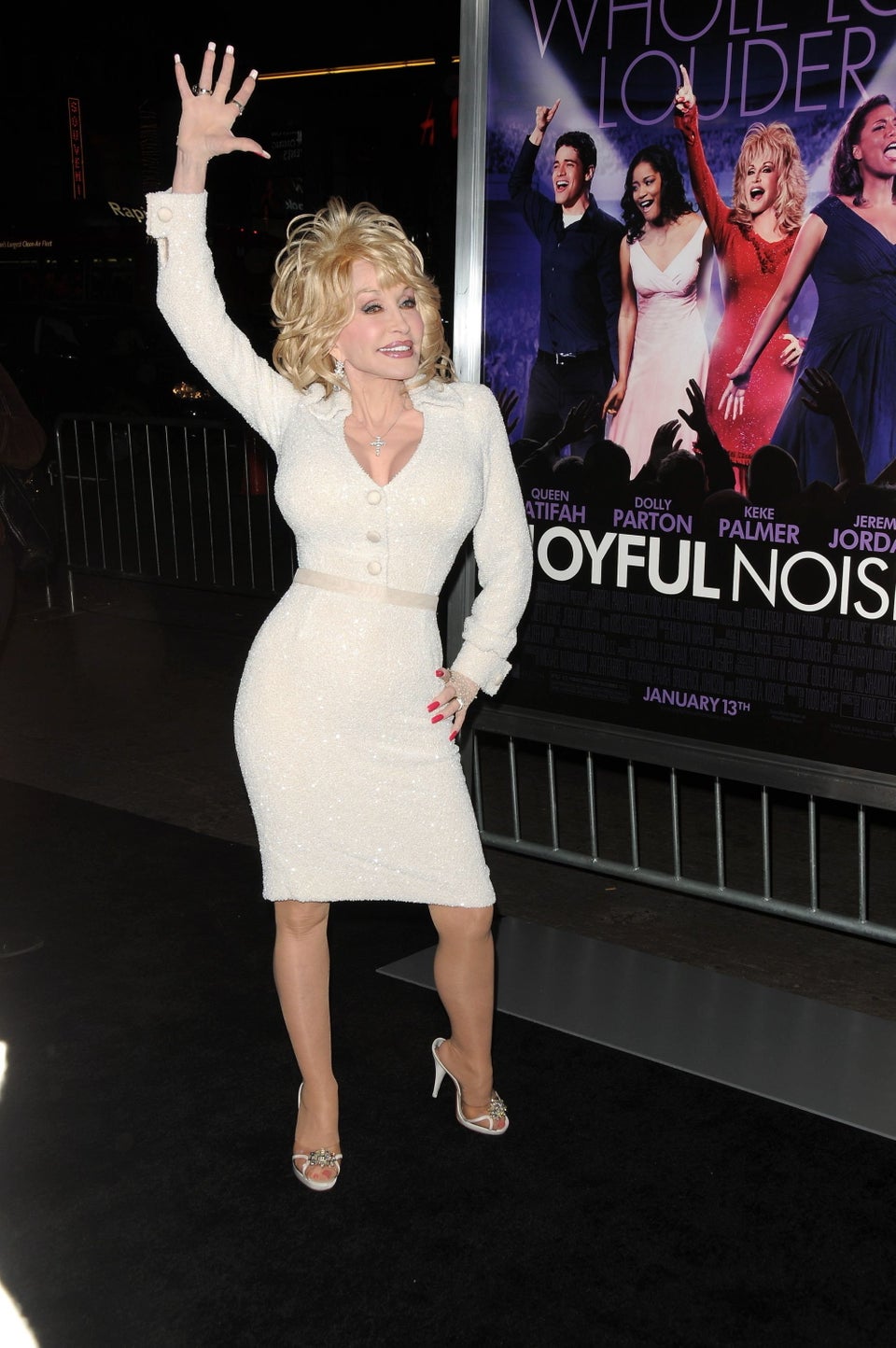 Dolly Parton's 8 Best Quotes
Support HuffPost
The Stakes Have Never Been Higher
Related
Popular in the Community