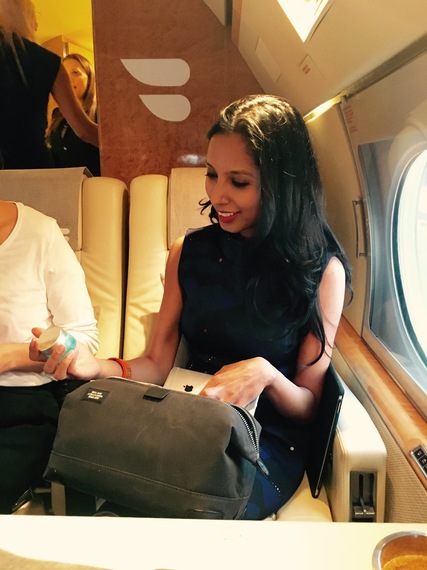 One of the perks of my media career is that it gives me an opportunity to travel. A busy schedule can mean last minute packing so I always make sure I have my pre-flight routine down. Below are my 6 travel essentials to keep me healthy, balanced and beautiful on the go.
1. A fiber rich healthy snack. Long plane rides can slow down your digestive system leading to constipation - keeping an apple or pear in your carry on is a great way to keep up with your fiber. It also helps you avoid snacking on the mostly unhealthy high-calorie options offered on airlines, which we often eat more out of boredom than actual hunger.
2. A super-hydrating facial moisturizer. Temperatures and air circulation in airports and travel hubs can vary greatly, which can wreak havoc on your skin leaving it dry, dull and rough. Don't leave your skincare routine back home and pack a skin-nourishing moisturizer to protect your skin against environmental damage so you can step off the plane looking as refreshed as when you got on.
3. Bottled water. You simply cannot get enough water on a plane - so bring your own. Dehydration not only robs you of energy but also makes your body less able to efficiently detoxify, which weakens your ability to fight infection. And speaking of dehydration - limit your alcohol and caffeine intake on the plane.
4. Saline nasal drops. Dry winter air and airplane cabins can dry out your nasal passages, making you more prone to bacterial infection, so pack a drug-free saline spray or nasal drops in your carry-on.
5. Hand cream. Similar to the nose, dry cracked hands are more vulnerable to infection-causing germs (and they don't look too pretty) so lather on the hand cream and if you want to really pamper yourself, bring a pair of cotton gloves so you can have a DIY spa treatment in the air.
6. Ear plugs. The high noise level in planes can be both annoying and can cause temporary hearing problems so earplugs or noise canceling ear phones can help you relax, sleep, and protect your ears.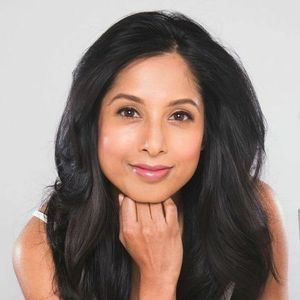 Roshini Raj MD is a mother, and a Clinical Associate Professor of Medicine at NYU School of Medicine, Contributor to GoodDayNY and Today show, Contributing Medical Editor of Health Magazine, author of What the Yuck?! The Freaky and Fabulous Truth About Your Body, and co-founder of TULA skin care line.