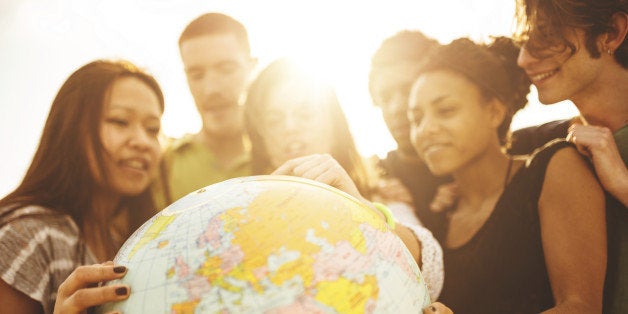 To travel with the people you hold dear to your heart is one thing. But to give in to wanderlust and explore foreign destinations alone is another thing. Both will give you a sense of accomplishment and varying levels of euphoria but flying solo gives you more freedom and opportunities for wild adventures and unforgettable memories. So if you have plans to travel solo after the Fall term ends, here are do's and don'ts you should live by for a fun-filled and safe trip.
1. Leave your travel details to your most trusted friend.
Before you take off, make sure that someone who cares about you with their whole heart knows about your solo trip. Leave them with a paper listing all significant information including departure and arrival times, destinations, contact numbers, etc. Better yet, keep them up to date with what's going on by shooting them a message through Messenger from time to time. It will make them feel at ease and it will leave you the peace of mind that you need, too.

2. Do your research.
While it's kind of tempting to just book a flight and fly to the destination you've chosen, that would be a crazy move if you're a new solo woman traveler. You'll never know what waits for you in the destination you're looking forward to travel to so it's best to arm yourself with whatever useful information you can gather first. Check TripAdvisor and never hesitate to type on Google search whatever it is that you want to know (transportation options, hotel prices, etc.). If Google fails, call a friend for some words of wisdom and travel advice.
3. Spend your money wisely.
A foreign land is not a great place to have zero dollars in your wallet. So unless the sky is the limit for your budget, don't splurge on unnecessary things. This way, when there's an emergency, you can cover yourself and you need not be in the mercy of people you don't even know. Also, you'd be wiser to bring a prepaid debit card than your credit card for your purchases so in case you lose it, nobody can get their hand on your banking information.
4. Do a group tour.
While your main purpose is to travel solo, that doesn't mean you can't go exploring other places with fellow solo travelers. Group tours are an exciting experience. So go ahead and engage in a polite conversation so you can make new friends. Be sure to stop at famous historical spots to take selfies and groufies because you want something that will serve as remembrance of your awesome trip. And while you're at it, be sure to always keep an eye on all of your belongings. You'll never know who you can trust.
5. Don't have sex without protection.
You'll never know if you'll meet someone you've always wanted to meet during this solo trip of yours. Thus, be prepared and be protected. Never engage in unsafe sex or if possible, don't have sex at all. You don't want to end up contracting an STD (and having it as one of many mementos of your solo travel).
6. Don't get ill.
There's nothing worse than being sick in a place where you know nobody and nobody knows you. So listen to what your body says. If you feel like you can't do what you have planned for the day, don't ever push your body to do more than what it can handle. You'll have more to miss when you get sick than when you go to your hotel room (or wherever you're crashing) and allow your body some time to get its much-need rest and relaxation.
Solo travel is in the bucket list of almost everyone in college (and out of school, really), and for good reason. It helps you discover more about yourself while you're away from the people you love. For others, it makes them see things from a different perspective, starting a change in them that they never expected to happen. Regardless of what impact it will have on you, stick to the rules so you can enjoy the experience, go home to your loved-ones safe and sound, and most importantly, be back to the university next year.
Related
Popular in the Community