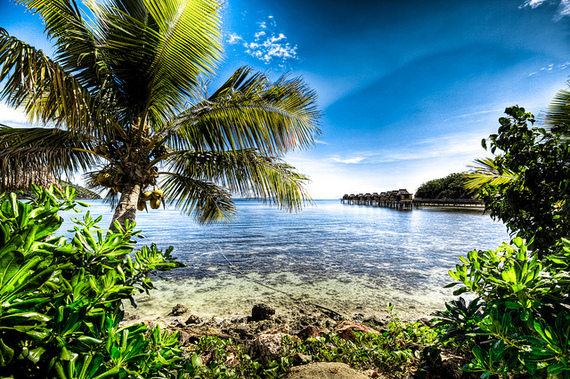 Imagine this scenario: Two friends sit in Starbucks, drinking frappuccinos. One is using her smartphone to show the other photos of her recent vacation.
"Fiji looks amazing! I've got to go there; where did you get that travel package?"
Once her friend shares the source, the second millennial reserves and pays for a vacation package to the same destination using Google Wallet.
This, of course, is a dream scenario to anyone marketing vacation destination packages. With 42% of Americans not taking any vacation time at all in 2014, the destination travel marketer must be resourceful and project destination trends in order to stay afloat.
Essentially, the job of a destination marketer is to create campaigns that will motivate consumers to unlock their wallets and embrace the right destination. Here are some tried-and-true strategies to help you do just that:
Create a primo travel blog
Keep it short and update it frequently. Provide useful and current information about the destinations you are promoting--what do you wish you'd have known before you went? Go visual, using lots of photos and video throughout the blog.
Don Bursell is an entertainer. He travels frequently and looks at new travel blogs constantly. "Most of them are self-promoting and uninformative. I like a meaty blog that gives me information I can use if I'm going there."
Discounts matter
Consumers' most preferred 'gift' to get from destination marketers? Discounts. Eighty percent said they'd rather receive a discount or coupon than other forms of content like brand news, guides, or interviews in a HubSpot study.
Make sure your travel blog and other social media venues have plenty of discounts available and that they're easy to access. This means skipping the misleading subclauses and microscopic asterisks that lead to pages of legal terminology that won't be understood. Remember: 55% of your visitors will spend fewer than 15 seconds on your site, so make sure they can see the discounts at first glance.
Make it mobile
60% of millennials believe smart phones and tablets are the most convenient way to purchase or research products and services. Jeremy Smith, a marketing manager at Rocky Point Resorts says, "All our social media is formatted for easy access on mobile devices. We close about 33% of our sales via smartphones right now."
Use your reviews
Don't waste time and money trying to control or manipulate online reviews. As Rocky Balboa famously said, "It is what it is."
Don't obsess about negative online reviews. Instead, strive to bury negative feedback under positive input. John Murray is a VP of audience development for newspapers. He advises, "We aggressively solicit customer feedback, and then selectively edit it for use on our landing pages. Sometimes we even post negative reviews, and then explain how we've responded to that particular problem -- it builds real trust and increases our repeat customer base."
There is no "off season."
The off season might be the bane of the destination marketer's career, but travelers can benefit from the high points of the off-peak season: Less traffic, smaller crowds, a more authentic local experience, and reduced rates for accommodations and attractions. Use these points to make your destination appealing to travelers year-round, not just during peak season.
Know your demographics and play to them.
Always seek new demographic niches to get into. A travel agency in Southern California, for instance, may be marketing trips to Mexico to retirees and the college crowd. A clever, forward-thinking marketer wants to expand to other possibilities, such as the burgeoning middle class Mexican-American segment that wants to revisit their homeland.
Medical tourism has become an enormous market, with countries like India and Thailand offering state-of-the-art medical care for a third of the price.
Cannabis tourism is another fast-growing market, with "dramatic spikes" in searches for rooms during cannabis-themed festivals in "green" cities since legalization, according to Hotels.com. How do these recent phenomena fit into your destination marketing campaign?
The world is full of beautiful destinations to visit. To make sure the destination you are marketing gets its' fair share of attention, you've got to be aggressive, forward-thinking, and innovative. Not many can say their job is getting people to have the time of their lives!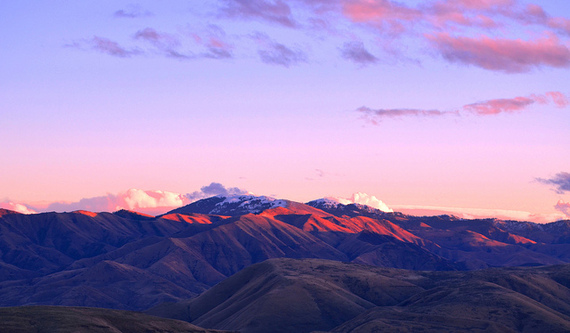 Blogger's note: This post has been edited after publication to fabricated quotes.
REAL LIFE. REAL NEWS. REAL VOICES.
Help us tell more of the stories that matter from voices that too often remain unheard.