There is no "I" in "team." And while there may be a couple "I"s in "hiring," we are going to ask you to look past that. The hiring process is often thought of as something that should be taken care of by the HR department or even a single hiring manager or recruiter. With this dictation from one person, no wonder the rest of your team often have a hard time working with the new employees.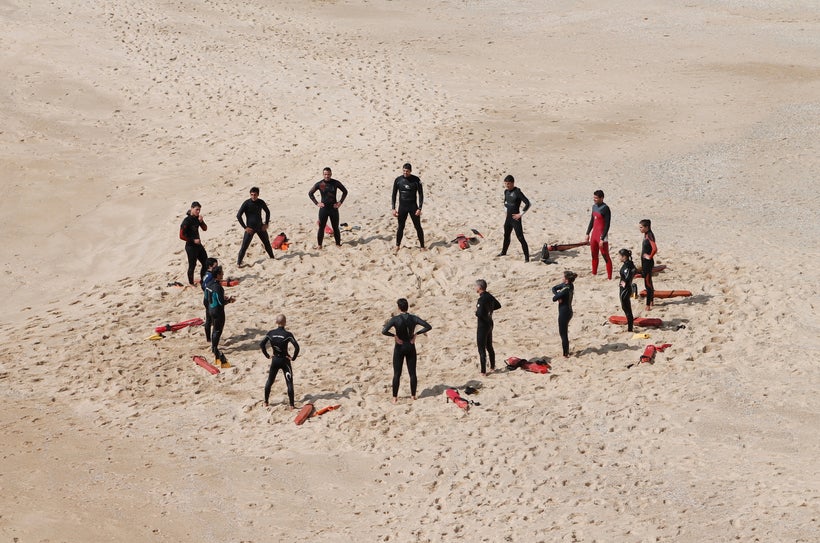 There's another saying that goes something like "two heads are better than one." Well, I like to think of this more like "as many heads as you can get is the best option." Your employees know the company best and can vouch for it. The employees that will be working with the new hire directly are also a surefire way to get the right cultural fit. How else will you know if the new candidate will mesh unless you put them in an environment in which their possible future team is involved?
Hiring as a team will give you many benefits, for example:
Reduces the chance of mistakes made in hiring
Less pressure on one person to make the right decisions
Clearer definition of company culture
Offers a real chance to see if the candidates mesh with the company culture
Employee networks mean more eyes on the job listing and more potential candidates
Employees know the most about the company and, therefore, can source talent honestly and successfully
Leads to happier new hires
...which leads to less turnover
....which leads to more productivity
Now that you are thoroughly convinced (as you should be) that hiring should be a team effort, you need to make that dream team a reality. Here are some important steps to the ultimate hiring collaboration:
1. Rally employees together. Be on the same page. Brief everyone about the company culture you either already have or want to achieve.
2. Practice what you preach! Be honest in your efforts to cultivate company culture. Employees above anyone will know if you are being phony, so make sure it comes from an honest place. They are then more likely to appreciate the experience and showcase that when sourcing talent.
3. Utilize employee networks. The more employees involved, the better. We aren't saying to hire Bob because he went to high school with Jim, and you love Jim. But we are saying that more eyes on your job listing is a good thing, and oftentimes, qualified employees have qualified professional contacts.
4. Show your work environment using a careers site. This is often a landing page for potential candidates. Use team photos, videos, and other creative media to make it easy for them to picture themselves as the new addition.
5. Use collaborative hiring tools. There are ample ways to connect these days, and tools for connection while hiring as a team are no exception. Here are a few of the best ones to get you started with team hiring:
ATS (Applicant Tracking Systems). ATS are all-in-one platforms for streamlining the hiring process. Some, like Recruitee (https://recruitee.com), facilitate team recruitment with collaborative functions (sourcing tools, team notes, candidate ranking systems, etc.).
Communication tools. The foundation for successful team recruitment is communication. In-person meetings work well, but a fun, interactive communication tool will make it easier to drop a note to your team members. This provides a welcoming environment to share recruitment ideas.
Social media scheduling tools. Job promotion on social media sites can be daunting, but it can also be a collaborative task. Scheduling tools allow teams to jump in and add posts, while viewing previous and future posts as to not end up with duplicates.
Online boards for team notes. Boards are an easy way to organize information. Like communication tools, these boards allow you to talk with your team instantly, but it can also be asynchronous. The information entered is stored and can be organized into sections that make the most sense to you, your hiring team, and the recruitment goals you want to achieve.
6. Show your Team Spirit. Think about it this way: if you were the candidate applying for the job, what would you want to see? Would you want to interact with only the hiring manager and go off of their word about the "great morale" in the office? Or would you rather see a productive team working together to achieve a common goal?
Team hiring not only saves time and money, but it makes your company stand out as an employer. Employees that can vouch for the company culture and benefits are invaluable. Their different perspectives can offer a way to constantly optimize your hiring process, which leads to better hires in the future.
Calling all HuffPost superfans!
Sign up for membership to become a founding member and help shape HuffPost's next chapter
This post was published on the now-closed HuffPost Contributor platform. Contributors control their own work and posted freely to our site. If you need to flag this entry as abusive,
send us an email
.