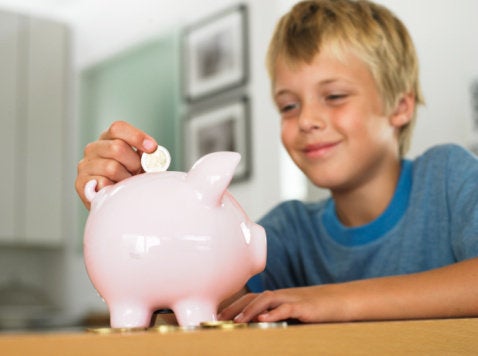 Dealing with money issues is not easy. Families fall out over money. Your sense of status, place in life and well-being may have come to depend upon a certain level of income and expenditure. Expectations dashed, disappointment and financial loss can make for deep-seated misery.
I am not an economist -- my sister is -- but I still have to deal with money on a daily basis. We all do, unless we have chosen to renounce cash and found other methods of survival, which some have done quite successfully.
Listening to an investment counsellor recently, I heard him say that the days of the "borrow to spend" mentality are no longer the workable option they had become. Sooner or later, the credit runs out. It is no fun when it does.
A mood of blaming and complaining is very understandable. You may feel like a helpless infant in a grown up world when it comes to the economy. However, blaming and complaining about the state of the economy, and those responsible for it, renders you more stuck and prepares you for nothing better, other than more complaining and blaming. This frame of mind does not help you to deal with your personal finances, fit and ready to meet the world as it now is.
The origin of the word "confidence" literally means "have full trust." Here are some of the dictionary definitions for confidence.
The feeling or belief that one can rely on someone or something; firm trust
The state of feeling certain about the truth of something
A feeling of self-assurance arising from one's appreciation of one's own abilities or qualities
In times of economic uncertainty, I have noticed that there are always those who are managing their personal finances well. What is possible for some is possible for many more.
These Six Tips may assist you to face your finances with confidence:
1. ACCEPT your current circumstances
Know where you stand financially. It may feel uncomfortable to examine your accounts, statements, monies owed to or by you. Things hidden or not. But the ignored will silently drain your energy and sense of well-being.
Get a clear picture of where you now are with your money. This information will start to give you greater peace of mind, knowledge about where you need to make adjustments, and the foundation to build your confidence.
2. LISTEN to your fears...
... observe them, but do not let them freeze you into inaction
It is said that fear is the energy for a new situation. You are not alone in now learning how to deal with the fallout of the current downturn. If you feel fear, anxiety or dread, breathe deeply into it and use the energy to take the next action that moves you forward.
3. SEEK emotional support
There are times when reassurance and encouragement are needed to help you to address life's challenges. It might be a friend who believes in you, who has seen you through other difficulties; someone who can empathize, but not offer the kind of woe-is-you-and-me-the-world-is-awful sympathy that makes you feel hopeless and pathetic.
You have a remarkable spirit within you that is perfectly placed to assist you with what you need. You may just need to be reminded about it sometimes. Learn to love yourself, and receive love, through the issues you meet. Having a good friend as a "witness" can really help to keep you going if you start to feel stuck.
Fortunately, there are people around for whom money is not an issue and who can assist those of us less skilled to get the help we need. Do not be shy to ask. One of the most rewarding gifts you can give to others is to ask for, and receive, the help you need. For example: to make a workable plan to get back on your financial feet.
Only agree to do the things you know you will finish and complete. Do not try to take on too much. Let go of, or renegotiate, the agreements you cannot fulfil. Give yourself some breathing space. Be forgiving towards yourself, if you feel you should have done things differently in the past.
Be grateful, and take pride in, all you have achieved so far in your life. Be aware of the good that you are, and that you do as a matter of course. This is not about ego. It is more of a quiet sense that in your own way, you are a blessing to those you love and care for; to those you serve at work or in your neighbourhood.
6. REWARD and encourage yourself
You may have been used to retail therapy as a reward for effort; or going out for a meal; or taking a weekend away. These days, you may need to find other ways to acknowledge and appreciate the efforts you are making. Speak kind words to yourself. Do not condemn and criticize. Take a moment at the end of each day to make a note of what you have accomplished. Find inexpensive ways to praise your efforts.
Watch how love inspires a remarkable life for Faith in the presence of what could have been insurmountable obstacles.
FAITH - The Two Legged Wonder Dog
For a feisty watch, look at Richard St John's TED talk on his Eight Secrets of Success
Have you learnt to be creative in managing your finances? Do you have any tips to share? How do you keep yourself positively focussed when you are feeling challenged?
Please feel free to leave a comment below, or contact me at anne@annenaylor.com
Re-tweet or pass to friends who may enjoy this post.
For information on my future blogs, click on Become A Fan at the top.
Popular in the Community