While it seems easy to money, saving it seems to be more difficult. What if you could spend money and save it? It's possible if you know what you're doing, it's a smart way to stretch your budget.
There is a trick to this strategy: only buy what you need and planned to purchase. Consider toilet paper. You need it, it doesn't soil, and it usually costs less when bought in bulk. If you have the storage space, it's worth stocking up when you can reap the savings.
Here are 6 Tips on How to Spend Money and Save at the Same Time: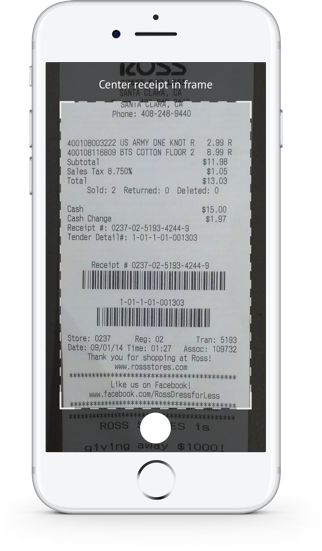 1. Use Your Phone and Save with Apps There are many apps for your phone, where you save simply by shopping. Apps like Saivian, Ibotta or Walmart's Savings Catcher, allow you to shop, scan the receipt and get savings on the items you bought. Many offer additional coupons and savings by completing tasks, referring friends and reaching milestones. It's a great way to save on items you purchase without clipping coupons.
Gift cards are a great way to stay on a budget or save a little. Consider buying gift cards from discount sites and then purchasing groceries, electronics and other items you need. Many sites and retailers offer savings when buying gift cards.
3. Dive Into the Deal of the Day:
When you do feel like splurging and taking the family out for a night on the town or on a vacation, do it frugally. Use sites like Groupon and LivingSocial to spend less on dining out together and these days you can even find cheap getaways and vacations through the websites.
Many retailers offer a deal of the day. If it's on your list, and not something you need right away, you may want to watch for these deals. My budget had $50 for flowers for my yard for the season, and Groupon had a deal to buy $40 worth of bedding plants for just $17. Again, don't impulse buy.
4. Stock Up to Increase Online Savings
We have Amazon Prime. While it has an initial membership fee, we purchase enough that the benefits are perfect for my family. Consider buying more and qualify for a better value coupon or free shipping. Amazon, for example, offers free shipping on most orders $25 or more. If your cart items total, say $23, add an extra item to reach $25 and save on the delivery. The same holds true at grocery stores where you may be issued a coupon where you save, say $5.00 when you spend $50. If your total is, say $49, add something small to get you to the $50 mark and cash in on savings.
5. Stockpile with Multiple Coupons
Clip coupons and ask neighbors or friends for their newspaper circulars. Some stores allow you to use multiple coupons on an order which gives you the ability to save now and stockpile items for later use. Be sure and read the fine print to determine the maximum amount and the terms of the coupon. Also, many stores like Target allow you to "stack" coupons, meaning you can use an in-store coupon with a manufacturer's coupon against the same item. This gives you additional savings!
6. Purchase a Club Membership
Consider the pricing on the products you often buy that have a long shelf life and you can easily store. Purchasing these in bulk may yield savings that quickly cover the cost of the membership fee to join clubs like Sam's Club and Costco. Make a list and try not to give in to impulse buys or you could find your pantry stocked with perishables that will go to waste.
7. Sign up for a birthday discount
If you often need to shop for little kids, plenty of stores have birthday clubs that you can sign up to. You get a coupon for each birthday, something you can cash in for substantial rewards and discounts.
Support HuffPost
The Stakes Have Never Been Higher
Related
Popular in the Community