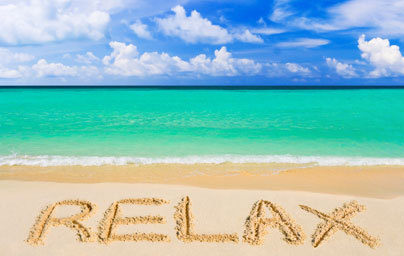 Shereé Parker, Best-Selling Author, Certified Life Coach, Speaker, Life Skills Strategist

In the hustle and bustle of life, the rare opportunity to take a moment to treat ourselves is not a simple task unless it's planned. I believe many of us would jump at the chance to take 30 minutes out of our everyday life simply to do something for ourselves. I don't know how you feel about it but the very thought of taking a nap, strolling on the beach or sitting in the park admiring the scenery seems like a piece of paradise. When I come out of my daydream I am smacked with the reality of knowing I haven't taken a moment for me in a while. What about you?
No matter how "busy" we get it is imperative that we slow down just enough to relax and regroup on a daily basis. The task of taking care of ourselves first has taken a backseat to being present for others. So let's set the standard right now: Self-care is a must.
Ask yourself these two things, "What does self-care look like to me?" and "How often do I make time to practice self-care?" As a parent, business owner, student, full-time employee or a combination of, you may be feeling overwhelmed and sometimes overworked. You may feel as if you need a six-month vacation twice a year at this point. I have good news for you -- all you need is 30 minutes a day!
Finding 30 minutes daily to relax has the capability to bring a sense of balance to your life. With only 24 hours in a day, we have conditioned ourselves to pack it with as much as possible. We need a time out. This time out gives us the opportunity to relax and reflect. One may ask, "How would I do that?" The answer is simple: We must MAKE ourselves take a relaxation break.
Relaxation occurs in many forms. From taking a yoga class, getting a massage, lighting candles while listening to your favorite music or reading a book you have been wanting to read for months. These breaks gives us the chance to rediscover interests or hobbies we once enjoyed before becoming consumed by our daily obligations. Factoring 30 minutes of downtime presents you with the chance to recommit to taking care of yourself in order to maintain balance in all areas of your life. Here are a few ideas I have used. I feel they may help you to also creatively incorporate 30 minutes of relaxation into your daily practices.
1. Create a to-do-list.

At the start of your day, construct a list of two or three activities that you would like to complete before the day is over. Having a written plan for each day of the week will assist with keeping you focused and proactive. Remember to keep your list short and realistic so it is achievable. The goal is to be intentional in your daily activities.
Organize tasks according to importance and complete those expectations prior to taking your thirty minute time-out which will allow you to relax without feeling as if you are under pressure.
3. Delegate.

Instead of trying to do everything yourself, assign others to take over less important tasks. This frees you from having to give your attention to so many things. Relinquishing control is imperative as it will allow you to step away to take time to refocus.
4. Have a set schedule.

Make a habit of setting alarms on your cell phone to remind you to step away from working at a specific time. As soon as the alarm sounds stop working and shift your focus to relaxing. Do not be flexible with this.
5. Elicit an accountability partner.

Your partner will assist in holding you accountable in making sure you take breaks. Consider them extra dose of reinforcement. This partner can be a significant other, family member or co-worker. Whomever you choose, make sure they too are focused on getting themselves together.
6. Set limitations.

Know when to tell yourself "No." Trust your instincts! Do not commit to obligations you know will take more time to fulfill than you are willing to or have the capacity to commit to. It is okay to put off a task until another day when you know you are able to fully commit. Remember, taking on too many tasks can lead to emotional and physical burn-out. This will distract you from taking time for yourself.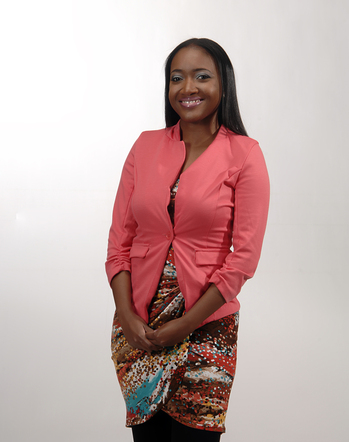 Shereé Parker is a native of Philadelphia, Pennsylvania. She is a Best-Selling Author, Certified Life Coach, Speaker and Life Skills Strategist. Shereé is also the founder of Shereé Parker Coaching & Consulting, LLC, where women of all ages are provided life and spiritual coaching. Her mission is to guide women on their journey to self-discovery and spiritual awareness leading them to forward movement in reaching their personal and professional goals. To learn more about Shereé and Shereé Parker Coaching & Consulting, LLC services, please go to www.shereeparkercoaching.com or email her directly at shereeparkercoaching@gmail.com