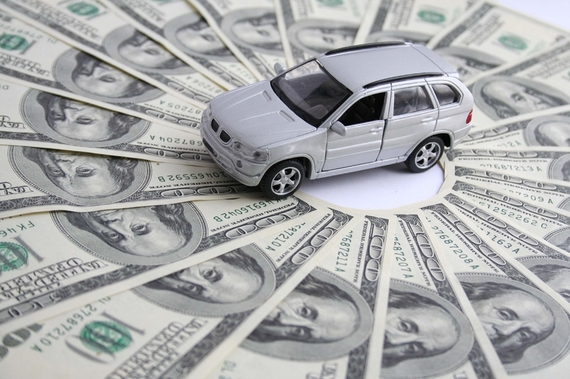 Have you ever tried to get a loan to start a business, see yourself through school or to settle some other minor or major personal issues before?
If you have, how difficult was it? Pretty difficult I presume?
For all the promise of getting a good amount for your troubles, getting a loan is not all roses. There are so many bumps in the road to acquiring a loan for whatever reason and many people usually do not get to see the light at the end of the tunnel.
Car title loans were designed to solve this problem. And in today's world, they exist both as physical offices and some as purely online lenders. They require less stringent processes to acquire which makes many potential borrowers to opt for them instead.
So what is a car title loan? It is a type of secured loan where borrowers can use their car title as collateral. Basically, a potential borrower temporarily hands over the ownership of the car to the lender until the loan is paid back.
That is an explanation of all you need to know to get a car title loan in a nutshell. Now you can see why many borrowers are drawn to it. Its few minimum requirements, speed and ease of borrowing are all factors that will appeal to anyone who has tried and failed repeatedly to obtain a loan.
However, when going for a car title loan there are other factors you have to consider to ensure you are not swindled or end up on the wrong side of the law. There are states in the US that do not allow this type of loan in any form, while there are others who do allow it. The ones in the latter category, however, have different lending laws and regulations governing loan agents in you are the respective states.
So before you go apply for a car title loan, here are a few tips to guide to help you avoid unnecessary pitfalls.
1. Know the payment options available to you
Before you go ahead to take out a title loan make inquiries to be sure about how the lender plans for you to repay the loan, either by direct payment or from your paycheck. Beyond this, you also need to find exactly how long your title loan will last.
Like any other loan, a longer repayment period translates to lower payments each month. However, the disadvantage there is that you are going to be paying more each month on finance charges, so do your best to ensure that your loan is outstanding for the shortest possible time.
2. Check if there is any repayment penalty
When it comes to car title loans, there are times when paying off your loan early is a bad thing. If you obtain a loan with a term that is more than 30 days long, it will very likely come with an early repayment penalty attached to it. This means that if you come into some money and decide to pay off your loan a few months early, you will be penalized.
Lenders are looking for a way to make high profits from your dealings with them, so they design their loan packages such that they get to make as much interest as they can on the repayment. Paying off early means that you are saving yourself thousands in interest payments, which directly reduces the profit they make from the repayment.
3. Understand the online application and approval process
Some online title loan lenders will have an application process that takes place completely online, while some others might require further verification via phone call etc. Generally, it can take anywhere from 20 minutes or less to a few hours. This is more to save you time than anything else.
Also, you will do well to find out if the lender you are going for demands visual inspection of your car before releasing the loan amount. Most times this takes place when you go to pick up the check.
4. Find out what kind of cars the lender accepts
While some title loan lenders will only accept cars that were manufactured in the year 2000 or later, some others will accept cars manufactured as far back as 1995.
Many times, the mileage of your vehicle can also come into play here. If the mileage of your car is greater than 100k or close to it, it is best to find out from the lender their mileage restriction. It is best to do this before you even begin to fill out any form of any kind from the lender.
5. Make sure the lender has the license to operate in your state
Like I said earlier, there are regulations that determine the requirements for an online car title lender to be registered and these regulations vary from state to state. If a lender is not registered in your state then they will not be able to offer you an online cart title loan - unless of course you feel like serving some time.
Because of the popularity of this kind of loan, this might seem a little hard to believe, what with the numerous online car title loan lenders that exist. So make sure to check your state's eligibility before you apply.
6. Be sure that you get to keep driving your car
This might seem incredulous considering the fact that almost every car title loan lender will let you keep driving your car after you have accessed the loan. However, every now and again you will likely meet a lender that requires your car to be impounded with them for the life of your loan. Some others might let you drive your car but put a tracking device on it to monitor your every move.
Granted, this is becoming less common but make sure as car title loans gain more popularity and acceptance. Still when applying for a car title loan with any lender, make sure that they will let you keep your car.
Popular in the Community