Love is in the air, and if you're thinking about proposing this year, you may want to start thinking about your proposal game plan. Here are six tips to help you seize your marriage proposal.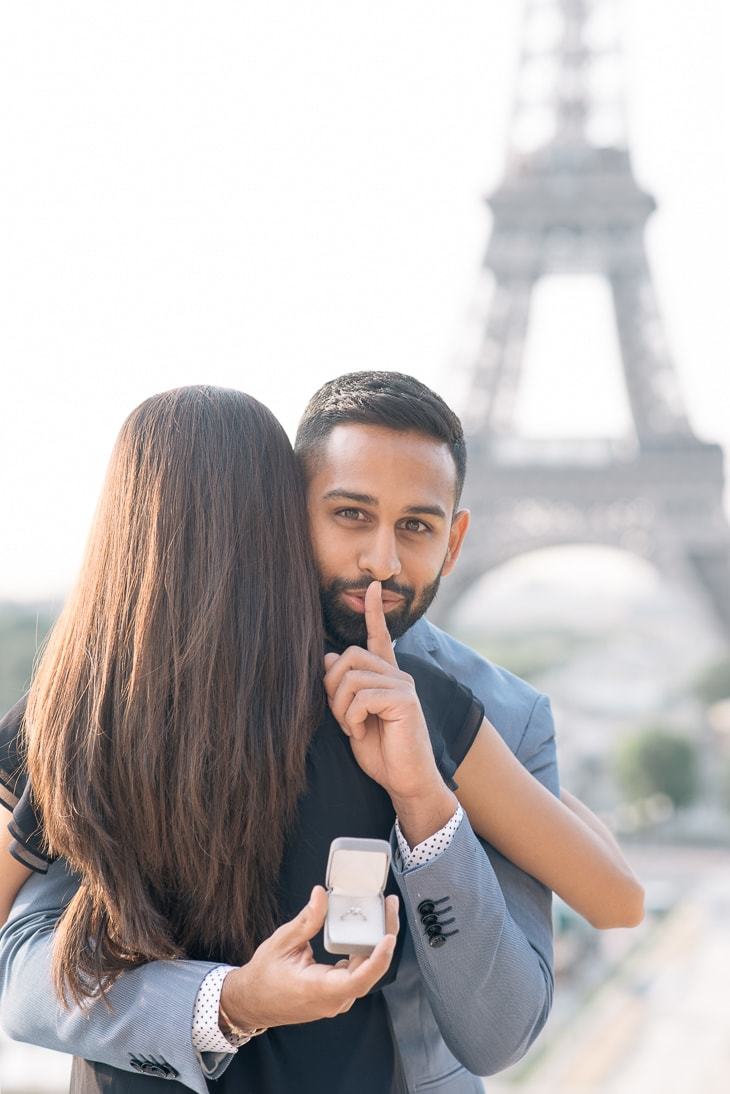 1. Ask for her hand in marriage
In the era of modern families, you may not always be asking a dad for permission to marry his daughter. By going to her parents or family before proposing you're asking for their blessing on your union and showing respect for their family. Additionally, asking for your girlfriend's hand in marriage is a way to display your intentions and commitment to her family.
2. Think about who should be present at your marriage proposal
Most people don't want to be proposed to on a Jumbotron at a sporting event or concert. Bridalguide has found that most women prefer a private or semi-private proposal. You can't go wrong with planning an intimate proposal with just the two of you and following-up the proposal with a surprise gathering for your new fiancee with special friends and loved ones to celebrate your engagement.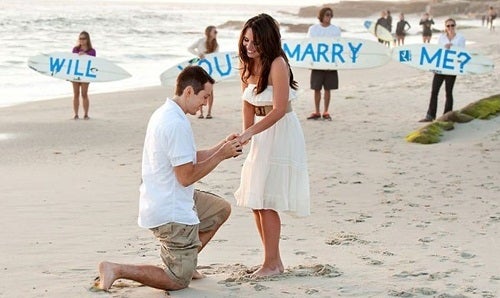 3. Choose a time and location that has special or sentimental meaning
You'll want to remember your engagement fondly for years to come. Nicholas chose to propose his then girlfriend, Caroline in the Riviera Maya during the Thunder Moon because of what the annual full moon symbolizes. He said they would always remember trekking through ancient Mayan pyramids, scuba diving and the evening he got down on one knee. Choose a time and location that has special or sentimental meaning to you and your soon-to-be fiancee.
4. Dress for the special occasion
There's nothing wrong with encouraging your soon-to-be fiancee to dress up a little your proposal. In fact, I'm sure she'll appreciate it. I looked terrible on the evening my husband proposed and when I started crying during the proposal looking terrible went to looking like crap in less than thirty seconds. Since the pictures will more than likely be shared on social media men's formalwear rental company, Xedo.com suggests "getting fancy" for your engagement.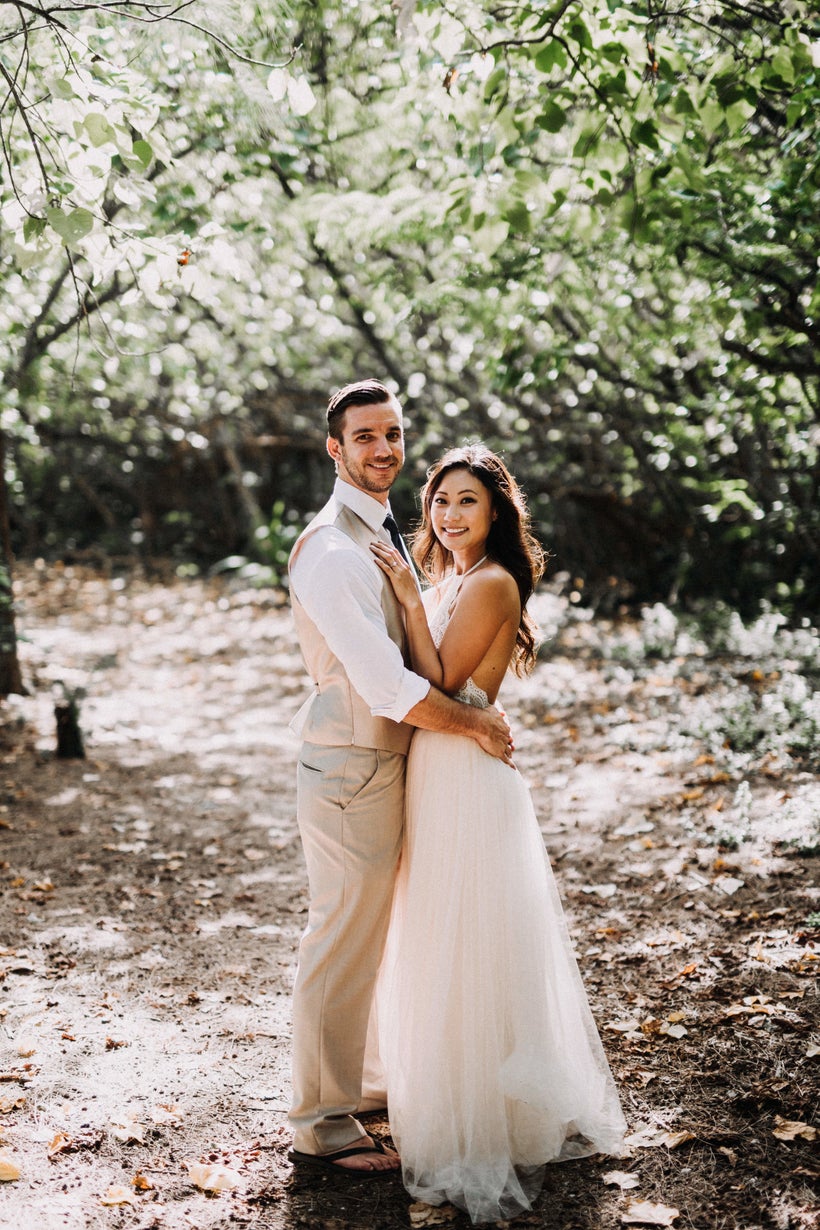 When preparing to ask, "will you marry me," make sure you include the reasons why you want to spend the rest of your life with your so-to-be fiancee. Matt proposed to his fiancee, Sam with a book of 100 reasons why he loved her. My husband proposed with ten heart touching promises for our life together. Your words do not have to be elaborate or lofty, but they should come from your heart and be sincere.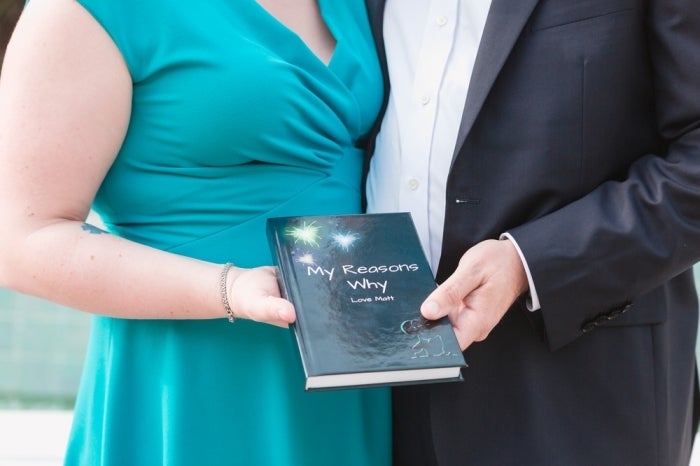 6. Capture the special moment with a photo
It is often said that a picture is worth a thousand words so capture your proposal with a photo. You don't have to hire a professional photographer to shoot your engagement, but you will want at least one photograph from the special occasion. Consider asking a friend to be your secret photographer, setting up your phone to capture the special moment or asking a passerby to take a photo for you.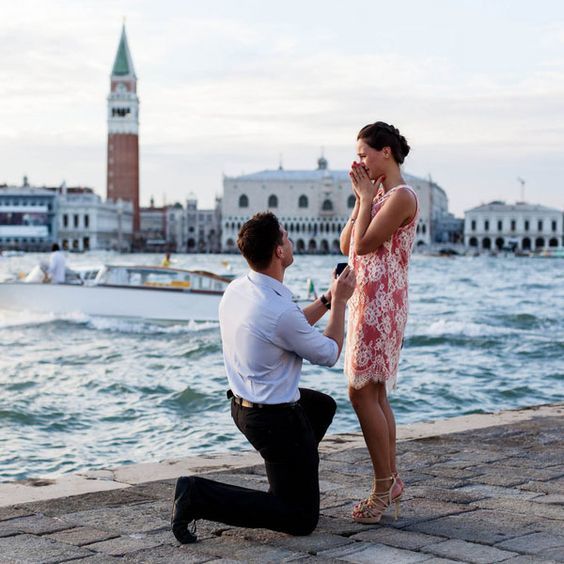 Remember the proposal is not just a special moment for her, but it's your moment too. It's perfectly fine to be nervous. Take a few deep breaths and enjoy the present moment of your proposal.
_____________________________________________
REAL LIFE. REAL NEWS. REAL VOICES.
Help us tell more of the stories that matter from voices that too often remain unheard.
This post was published on the now-closed HuffPost Contributor platform. Contributors control their own work and posted freely to our site. If you need to flag this entry as abusive,
send us an email
.