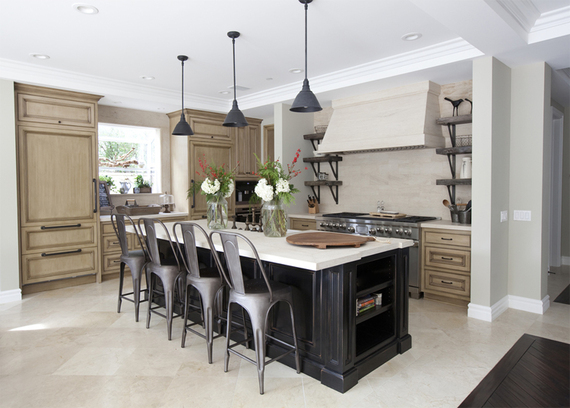 Allergies will most likely be triggered when construction dust is everywhere in your home during a remodel. Demolition and drywall sanding can cause airborne dust that can be hard to keep under control. If you are planning on living in your home during a remodel, you must be prepared for due diligence and what you are willing to tolerate.
Unless you are tearing your home down to the studs, most people who choose to live in their house during construction can survive the process with careful planning. Don't wait until the job starts to assign your designated living space and get situated within your home. You also have to be prepared to get ahead of the dust before the remodel begins. Here are the ways I help contain the dust and keep my clients' homes clean. Use these tips and pass them onto your general contractor.
1. Pack Like You're Moving: Your house should be clean before the remodel begins. Get rid of everything except the things you want to keep. Pack like you're moving. Wrap and store belongings such as knick-knacks in boxes, because if construction dust gets on them, they are a nightmare to clean. They will feel like new again once the remodel is complete and they are unpacked.
2. Create a Zone: During a remodel, homeowners and pets must stay away from the construction area. People often forget that a railing is not there anymore and they can accidently fall. For the safety of the homeowner, the work area should be blocked off. We create a zone by building temporary plywood walls with doors on them. We build a separate entrance so that the crew is not crossing paths with the residents and we also blow the dust off the workers clothes with an air hose before and after they enter the home.
3. Zip The Walls: Since the workers have to walk in and out of the room being remodeled during construction, I find that using a zipper instead of a tape entryway is better. We attach plastic sheets to painter poles and place a long zipper at the opening. This creates a re-sealable entrance and exit. The crew can enter the construction area easily through a zipper entrance and it will keep the dust contained in the work area. When the homeowner comes to check out the construction progress, we supply them with a mask and stop work immediately.

4. Set Up a Temporary Kitchen: When doing a kitchen remodel from scratch, I help homeowners set up a temporary kitchen somewhere else in their home. I have seen people do this in the living room, den or garage. Set up a table with your microwave, toaster oven, toaster, coffee maker and a small refrigerator.
5. Broom Sweep Clean: Each day at the end of the job, we make sure that the rooms that were worked in are clean and spotless. We also clean as we move from room to room after completing the work. We use sawdust with light oil called ZEPs HD Sweeping Compound. This compound stops small dust particles from flying around while sweeping. We put it on the floor before we sweep. Once the dust is swept into a pile, it can be vacuumed with a Shop-Vac or shoveled away.
6. Spray Down The Dust: Once the sawdust in the house has been contained, we put it into buckets. When transferring the buckets to a dumpster or trash truck outside, dust can get everywhere as the workers walk through the house. It can also blow around in the air outside and get on everything, including a neighbors' car. We take careful steps to contain it by using a fine mist spray pump to apply water on top of the dust after its put into the buckets.
To find out more information about Julie Laughton Design Build, visit her website Julielaughton.com.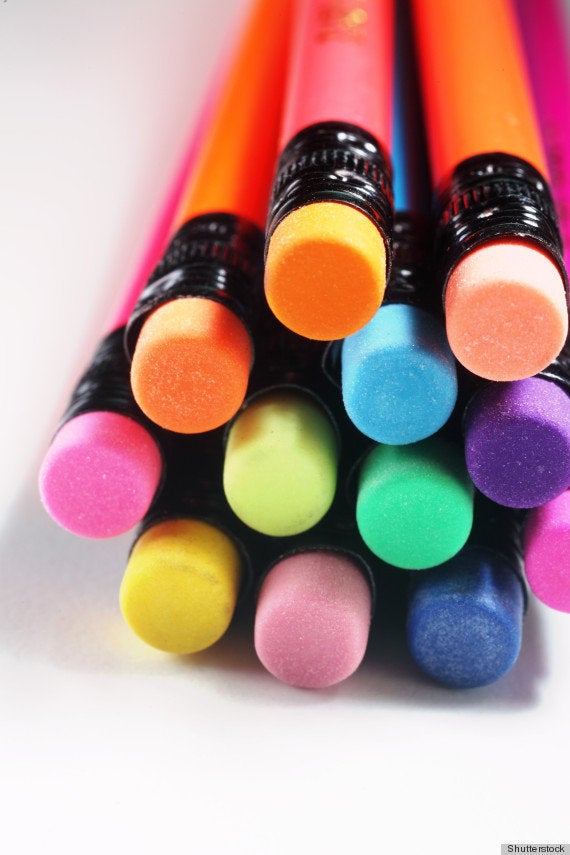 The Best Cleaning & Organizing Tips
Related