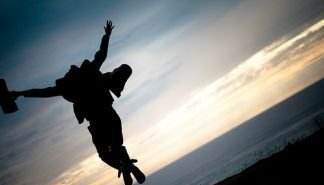 The employment market is constantly changing and job seekers need to change with it. Regardless of where you are in your professional development -- a student, a recent graduate just starting out, or a seasoned expert desiring to make a change -- this is an optimal time for you to favorably position yourself in the employment market.
The following six tips are universal, time-tested strategies that serve as the foundation for a strong job search.
Before beginning your job search, it's important for you to change your perspective. Job searching is more than just finding a "job;" it's finding the right opportunity to broaden your experience and cultivate the necessary skills to propel you further in your career.
Students and professionals I have counseled who have regularly applied these strategies have obtained positive results. Almost without fail, those who were unsuccessful did not. Notice that it is the consistent practice of these strategies that yields results. In addition, this aspect of one's professional development should become second-nature. Even when you obtain a desired job, it isn't the time to relax and become comfortable, but to continue this process in order to stay on top of your career game.
Now, without further ado, let us begin:
We all know that attitude is everything. Unfortunately, there is a huge difference between those who are merely aware of this and those who actually put this into practice.
Be the type of person people want to help and be around because of your positive attitude. Being obnoxious or negative will not get you very far. Attitude determines opportunities. Be optimistic, well-mannered and professional to everyone -- no matter what.
I can vividly remember the second half of my first year summer when I interned with Cochran, Neufeld, and Scheck in New York. To be able to work with such brilliant legal minds on civil rights cases was exhilarating! At the end of the internship, we asked Peter Neufeld and Barry Scheck for career advice. They said to always follow our passion and not to do things merely for money-the money will come when we follow our passion.
I immediately thought that was easy for them to say as famous members of OJ's Dream Team who obtain multimillion dollar verdicts. I was a little disappointed because I wanted specific tips on how to do the same. Little did I know at the time that their simple advice would prove useful and serve me well. I have always excelled at those jobs I was passionate about and which allowed me to grow professionally. The same will hold true for you.
3. Be Strategically Flexible
Although this may sound contradictory to the prior tip, it isn't. In pursuing your passion, you may find that there a few detours you must take along the way and many routes available for obtaining your goals. This is especially the case as the constant changes in the employment market force you to be strategically flexible.
Not being strategically flexible is one of the biggest mistakes many students and professionals make. There is a tendency to doggedly adhere to a particular outcome, despite its disadvantages, and miss out on enriching opportunities that have enormous potential for professional development and satisfaction. Those who are strategically flexible, making the most of their opportunities on the way to obtaining their ultimate goals, will reap tremendous benefits.
4. Use Your Career Services Office
Another big mistake students and alumni make is the failure to adequately utilize their career services offices. These offices are usually staffed with professionals who have practical experience and can assist you in your job search.
The more the advisors know about you and your interests, the better they can assist you. If you are dissatisfied with your assigned advisor, visit another advisor who can help you. Advisors are paid to develop employment networks, as well as keep abreast of the latest employment updates and trends. Additionally, these offices have access to a number of career development resources and programs that are available to students and alumni. It is usually evident to employers which applicants use their career services offices and which do not. In light of this, it would be foolish to disregard such a beneficial resource.
5. Research and Stay on Top of Current Market Trends
The significance of this cannot be overstated. Just as market research is important in the business context, it's equally important for those seeking employment to research current trends. For instance, if you are interested in a particular area, you should research things such as a list of schools with relevant programming/coursework and strong alumni contacts when deciding where to attend, as well as geographic locations, prospective job growth, types of positions (i.e., internships and paid jobs) available, information from professionals in these areas, etc.
As you advance professionally, you should continue your research, regularly assessing yourself, your goals and your strategic plan. Remember, if you fail to plan, you are planning to fail.
Finally, the rewards of networking, both off and online, are enormous. Although the world seems vast, you will be amazed at how small it really is when your network expands. For introverts who hate networking, simply think of networking in its most basic form: a way of getting to know new people and cultivating relationships. This alleviates the pressure of trying to find a job, and you'll find that things go smoother when you do not appear desperate.
Professional social networking sites have made networking even easier. Remember to remain professional online. Additionally, be creative when choosing which events to attend, and try to meet as many people as possible. Turn to volunteering, both inside and outside of your desired field, to develop different skills and expand your network.
Higher education is an expensive investment. Choose wisely and make this investment work for you by taking charge of your career with these six simple tips!
Calling all HuffPost superfans!
Sign up for membership to become a founding member and help shape HuffPost's next chapter