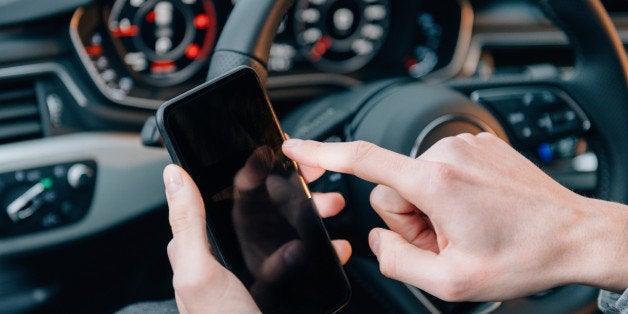 Doesn't it always seem that as soon as you get paid all your bills are due? The worst of these being insurance payments -- when it comes down to it, insurance (home, auto, life, dental, health, the list is exhaustive!) is something that everyone needs but can quickly leave your wallet feeling empty. This empty feeling is why many choose to forgo some types of insurances, even when they shouldn't.
So, how can you keep your coverage without feeling penniless? These are my favorite tips for hacking your budget and gaining all important savings on your insurance premiums.
You know that old adage, "you don't get what you don't ask for"..? There is absolutely nothing stopping you from asking for what you want, even when it comes to insurance! This is when it may be more beneficial to shop with a broker than online, but if all else fails don't be afraid to call up the 1-800-number online and ask for their best rate. Here's a post on how I hacked my budget and saved hundreds simply by asking.
It goes without saying that most insurance companies are concerned with risk. So why give them anything to worry about? When looking to lower premiums, make some life changes that both decrease your insurance risk and improve your life. For life insurance this could mean quitting smoking or losing weight. Auto insurance companies are often concerned with your driving records, so taking a defensive driving class and avoiding tickets and accidents can make a huge difference when it comes time to negotiate premiums.
Just like a potential insurer will be checking out your records, you should be checking out theirs. Thankfully the Internet has made price comparison much easier than it used to be - you don't have to call around to each different company anymore, you can just check online via sites like compare.com and others. It's similar to other comparison tools such as Kayak for pricing flights, where you can get multiple locked-in rates from different companies in seconds and then you work directly with that insurance company when you purchase.
Keep in mind that even if you don't choose any of the plans on your comparison site, it is still a good practice to shop just so you can get a baseline price for the coverage you want so you can haggle (see #1 above!) at a later time.
Don't Assume You're Getting a Deal
If you've bundled your insurance for convenience, you could be paying much more than you should be. Companies will lead with giving you the best rate for one service - homeowner's insurance, for example - while you aren't getting the best rate for the second service. This bundle seems convenient and cost effective on paper, but not when you look at the services separately. Instead of bundling, compare the individual costs of each plan with other providers. Admittedly it is a bit more legwork, but your budget will thank you.
In addition, companies may be looking to incentivize certain behaviors. If you're planning on purchasing a new car, consider alternative fuel or electric models. Something as simple as having a hybrid car can lead to significant savings.
Keep an Eye On Your Credit
Insurance companies also can use your credit history when determining your rates - meaning that a poor score could cost you. Being aware of your credit score is important no matter what financial feat you are planning and you should be checking it at least once a year.
This is a good financial practice in general, especially to avoid becoming a victim of fraud or identity theft. You don't want to pay more because of someone else taking advantage of you financially.
Check for Affinity Groups
You could be sitting on huge monthly savings just by working for certain companies or being an alumnus of a specific institution. Affinity groups provide savings to their members by partnering with insurance companies, which is a win-win for you. The organization does all the work and you can essentially opt-in for better premiums. Larger companies and organizations can use affinity groups to enhance their benefits packages while making enrollment easy. Plus, the savings on employer-sponsored insurance plans means bigger paychecks for you.
Related