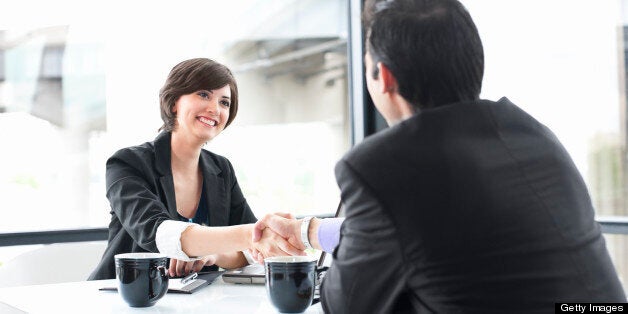 In my experience, there are several reasons why networking fails, but chief among them is not knowing what to say.
When I first started out, I went to industry events and met people over drinks seemingly every night. Then, as my network expanded, I began hosting my own events, in addition to the ones I already attended. I assumed life was hard enough for a female entrepreneur, so I looked for every socializing advantage I could find. But what I realized was that networking can be a waste of time if I was not more selective about my professional relationships.
Similar to the way adding 10,000 friends on Facebook is not an accurate representation of my network, neither was meeting any professional I came across. No matter what I attended, who I met or how many business cards I handed out, I still experienced the same slow times, off-months and hot streaks that suddenly go cold.

Here are some tips on how to make sure your professional networking strategy helps -- and doesn't hurt -- your business.

No. 1: Don't get buried under tedious details.

"Networking for women can be difficult, but the key to remember is that people simply want to know how you can make lives better," says Meet Advisors CEO Adam Fridman. "But for women, this can be especially difficult because they feel they have to work even harder than men, which can burn them out."

No. 2: Investors will almost never invest in someone who emails them cold.

"If for nothing else, investors will almost never invest in someone who emails them cold," says Josh March, founder and CEO of Conversocial.com. "Having a wide network among other entrepreneurs and investors is essential... you need to meet them and build a relationship."

No. 3: Do you homework.

Have an idea of the key players you may meet and what your goal is before attending any event.

"Networking has been essential to my career because I've always gotten something out of it. I never knew who I would meet that would help me... even people I litigated against," says Jenice L. Malecki, a securities attorney and former FINRA arbitrator and chairperson. "But women should do their homework and establish goals before they go to any networking events."

No. 4: Apathy kills.

Josh Shames, founder and CEO of Need 2 Know, explained women get apathetic toward networking because they do not feel they will meet anyone in their industry, or they feel uncomfortable in social situations where they are the only woman in the room. However, blowing off a networking opportunity simply because it will not bring immediate value will eventually hurt your business.

"You want to build networks now through social media tools so that you can fulfill both short-term needs and business growth goals," says Shames. "Otherwise, you may become a desperate marketer, which can be a turnoff to potential networking partners because it makes them feel used."

No. 5: Branch out

"Women helping each other is a great concept and certainly builds a solid support community, but it is vital not to limit your options," says Fridman.

No. 6: Be a problem fixer.

"Think of yourself less as a female small business owner, and more as a problem solver," explained Tanya Marchiol, real estate and investment expert and founder of TEAM Investments. "If you solve a problem, even if it has nothing to do with your company, the more likely they will want to do business with you."