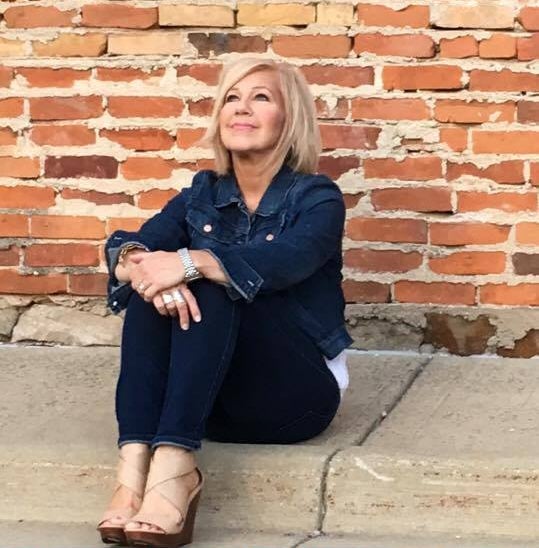 When you hear "Tommie", the first thing that comes to mind is that you are about to watch a male preacher. Until you click that button and hop into her periscope broadcast. All of a sudden, you are facing one of the most precious & pure "gem" in the history of evangelism or Christian-dom.
Growing up in the heart of West Africa, Emure Kingdom in the South-Western region of Nigeria where my family, the Adumori Royal Family has ruled since the 1200 ADs; I have been raised to recognize royalty when I see one.
Though her name "Tommie" took me to my early childhood, my encounter with a cousin whose life was riddled by unfathomable stories, I knew two things: (1). That there was a deeply rooted story behind this woman of GOD being named Tommie;
(2). That I was sitting in the presence of yet another royalty.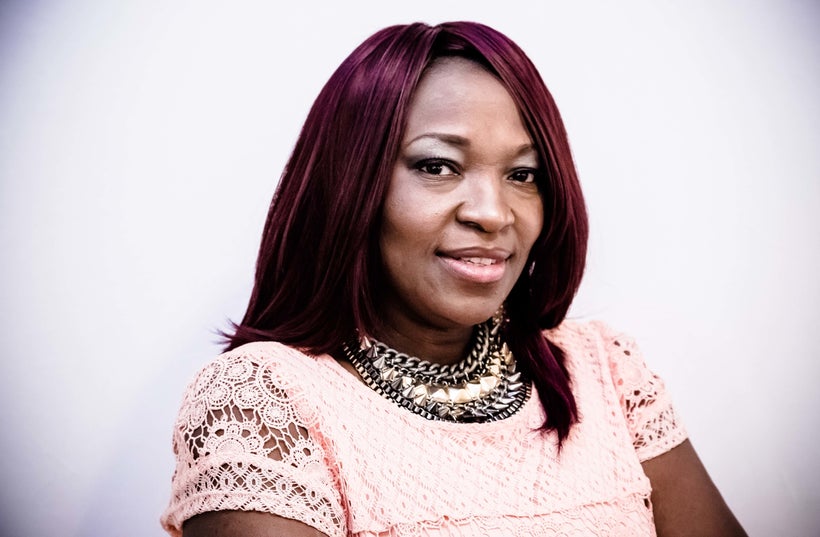 Welcome to a wonderful experience. For those of you who may be new to my space, this is your gal, Dr. Princess Fumi Hancock. Author of 20 books to date, award winning filmmaker, with 3 African Oscars, Indie-fest Film Award, Creator of World Changers Sister & Brother Tribes, a virtual space where we Manifest God to Win on a Daily Basis. As a Prayer-preneur™, I am the Creator of Storyteller Bistro™, a Virtual Incubator Inspiring, Motivating, and Empowering Emerging Creative Entrepreneurs to Dream Big. Since we are focusing on Live-streaming and social media, besides a Huffington Post contributor, I am known as a Life, Purpose Pusher, and Your Vision Midwife™. As your vision midwife™ in love with storytelling, my role is to bring to my readers' unsung heroes who are impacting not only their zip-codes but across the world.
At the beginning of 2017, I had a thought run through my mind. It was to quietly follow a group of women of faith, who are influencing the world with their stories but, more importantly, changing their immediate communities and the world at large, using live streaming and other forms of social media.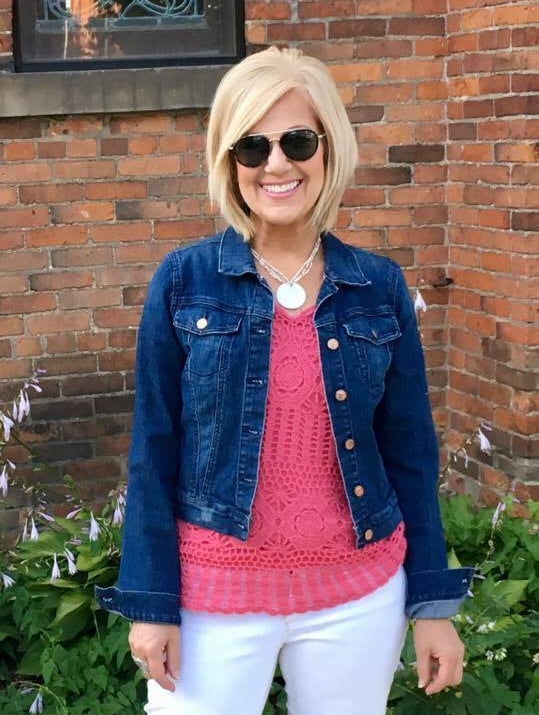 Pastor Tommie Norman is the 2nd in the series: How Powerful Women of Faith are Using Live-streaming to cut through Barriers, Break Down the Walls of Impossibility, and are letting their Voices Radiate across the Globe!
As with others, Tommie Norman(@TommieNorman1) is one who is comfortable in her lane. As such, she joins the other demon slaying sisters... women who know exactly their worth in this world and are making things happen for themselves and others around them.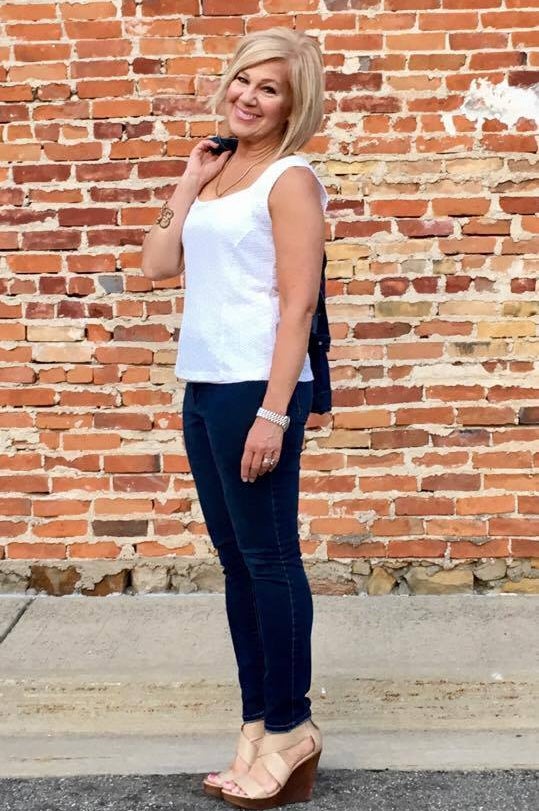 We started off with prayers and as I opened my eyes, I saw a streak of light radiate from behind my head. I repeatedly asked her if she saw the light. After a while, trying to figure out what was happening the ray of light softly disappeared. While I do not know what this experience meant, I sensed I was in for a treat with her interview. I quickly saddled up, settled myself down, and began the interview….
Sitting comfortably with over 10 million hearts from well over 23, 000 followers on periscope, Tommie Norman is definitely a blazing star, an influencer but more importantly, she is a force to reckon.
As she smiled across the screen, there was indeed a sweet presence of the Father, the Son, and the Holy Ghost. Tommie Norman was radiant, ready to share her life story, her journey, her woes, her victories, and why she is doing what she is doing on Periscope.
With the incredible success of the first in the series which featured Markita D. Collins (https://bit.ly/markitadcollinsinterview), I write this in anticipation of yet another successful response to this GOD Fearing, Faith Builder.
HOW I MET TOMMIE: One night, my spirit was wrestling. I was concerned about certain people in my life and I needed a mental check as well as a spiritual uplifting. I was directed to her periscope broadcast, a live-streaming platform that has announced many unknown voices to the world.
Her voice was sweet, gentle, yet powerful. Tommie's smile was soothing to the soul. I was ushered into her presence with a heavenly smile. I was ready to unload my burden and just listen to what GOD was saying through this powerhouse.
What is funny about this experience is that I never reached out to her and I didn't think she knew I have been watching her until I finally reached out for the interview. There is a lesson in this in that, rather than run around looking for someone to prove you to the world, when you are doing what you are called to do, when you take the time to master that which GOD has handed over to you; when you are faithfully serving others, opportunities will come to you.
As a Huffington Post contributor, I just did not want to write what everyone else writes. I wanted to impact the world with my rare pieces, rare because I only write when I am moved by my interviewees' story.
I welcome you into the atmosphere of Miracles because we believe that when we share the word of God, when we go into the sound biblical principles, that is the blueprint of our lives. Healing is the premise of this interview.
Many of you out there you're looking for something to fill the void. You are looking for a miraculous touch. You're looking for healing. She was at some point and she found an undeniable answer to these quests. That the word of God is the ultimate blueprint that we need. Tommie in this feature, joins the other women who are telling their stories, healing themselves and then healing others.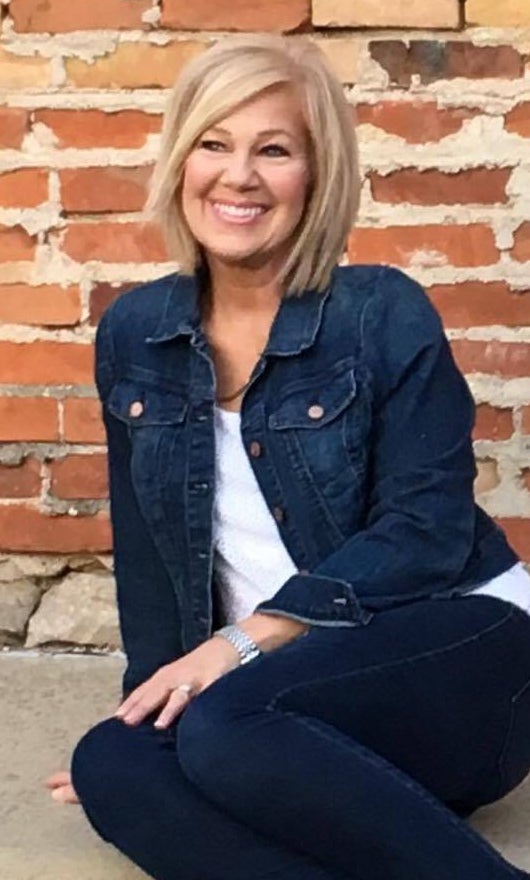 #1. Who is Tommie Norman?
I am a Christian, I am a wife, a mom, an ordained minister, bible teacher and Periscope broadcaster! I was so honored to have met you on periscope! We met and instantly clicked when I came on your broadcast; there you were declaring and decreeing and prophesying to the nations! I believe it is a divine connection.
#2. Now, tell me, Tommie sounds like a man's name. Is it? What's the story behind your parents naming you "Tommie", if there is any?
The story my parents told me is that they had planned to name me Jennifer. Then they saw a beauty pageant and one of the contestants was named Tommie. They liked it and chose it for me.
That was their story but I have come to believe of late that it was actually the providence of God because I share the name of one of my spiritual fathers, Tommy Lee Osborn, best known as the great healing evangelist T.L. Osborn. After all these years I've come to actually appreciate my name because of the spiritual significance it now holds for me.
#3. Did you grow up in a Christian home?
I did not. I grew up in a family that I like to say had a lot of love but we didn't know very much about God. What we came to realize was that contrary to popular belief, love is NOT enough. We were a very traditional family, very committed to each other, and my parents worked hard to make our family happy. But because of alcohol, our beautiful family lived with a certain amount of chaos. We were broken and we knew it, but we didn't have a clue how to fix it. Frustration, disappointment and hurt were ever present and rested like dark clouds on top of our home. My father had experienced a lot of loss in his young life so he turned to alcohol and found a very effective way to numb the pain. Unfortunately, our family paid a big price.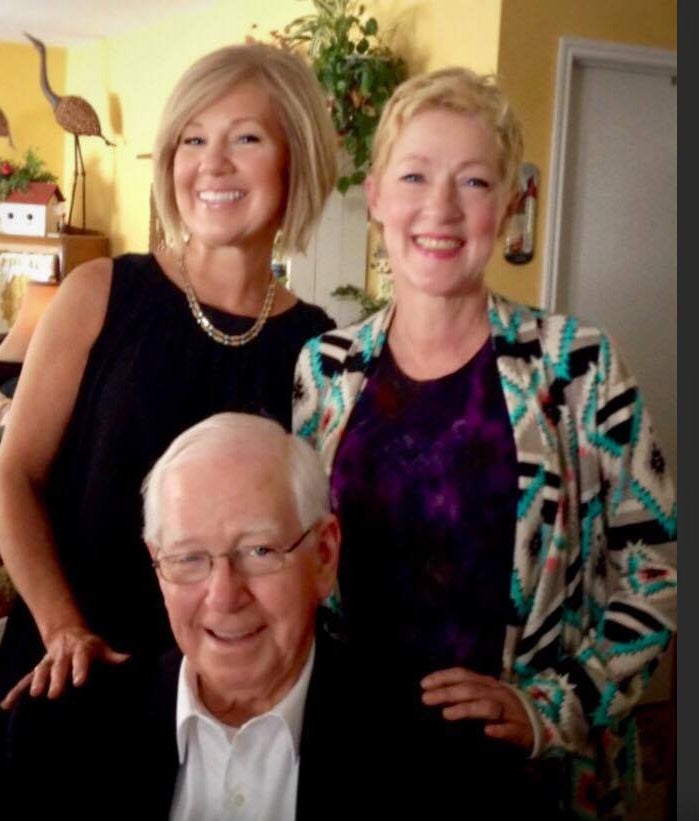 You can have a good heart, be sincere, committed, and you can be broken at the same time. Such was our case, we were in deep spiritual darkness and alcohol only made it worse.
#4. How did alcoholism impact you and your growing up?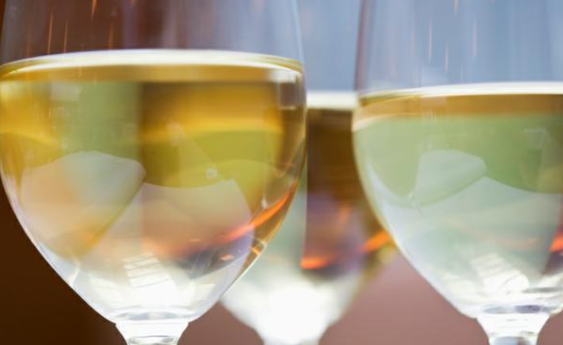 From an early age, I watched my father struggle with alcohol. He was a great provider and worked six days a week most of the time. Unfortunately, after work he would stop at the bar. Typically, he would stay there several hours before coming home. Dad was a great musician, very funny and charismatic, the life of the party so he always had lots of friends everywhere he went, but at home the frustration was mounting. I remember one particular night, looking at my dad with tears rolling down my cheeks after another alcohol fueled argument with my mom and saying to him, "Dad, why don't you just quit?" I will never forget his response. He replied in tears and said, "Tommie, I can't". My dad who was a very strong man, my protector, and my hero was powerless over alcohol. My mom tried very hard to make our lives as normal as possible and we had lots of great times as a family but alcohol was taking a very painful toll on all of us.
#5: How did that affect you when it was time to choose a life partner?
I met my husband during a time when I had backslidden from the Lord. Both he and I were very much into partying, drinking, using drugs etc. He was like my dad in a lot of ways, not just because (at the time) he was a drinker, but also because he was a very good provider, strong and dependable and very committed to me. So, I ended up choosing a man who was very much like my dad and by the help and grace of God we have been married 34 years. He is my best friend. Together we have three wonderful children that we are very proud of and three darling grand babies! God has richly blessed our family.
#6: One of my doctorate it is in mental health, and so I've dealt with alcoholism. Some of my patients will is that 'I married my dad'. From your perspective why is that? We don't know who's going to be reading this on the Huffington post. Somebody needs to crack-the-code™ on that. Perhaps you are the one to crack that code. Why is it that we end up marrying someone who looks like our loved ones?
I think that it really is because our father is supposed to model for us what a good man looks like, and what it means to be a loving husband, and father. It's important that fathers show up and that husbands stay committed to the family and to the marriage as well as to his wife. When you're committed to the marriage, you can get through a whole lot of other stuff. The relationship between a husband and wife may change at different times depending on a lot of things, but when we're committed to the marriage, we're committed for the long run. I believe it is God's intention that parents model for their children what a healthy relationship looks like. The problem lies in our fallen nature. We allow our feelings and desires to rule us and that always ends in disaster. Two broken people joining together can quickly go bad but when we choose to honor God and our commitment to each other, God can make something beautiful out of our brokenness.
#7: Let's backtrack a little bit on what you said earlier about being a backslider. Did I hear you say that is when you chose to marry someone like your father?
I was in a "backslidden" condition when my husband and I got married. In other words, I was not living for God at that time.
#8: Let's talk a little bit about you growing up again. Where did you get the sense of that spirituality? Can you pinpoint when things change for you?
Looking back, it is so interesting because I remember being spiritual as a child even though there was no real spiritual emphasis or biblical teaching in our family. We were not Christians. My sister and I would occasionally visit a local church when one of the church family would come and pick us up. We were the proverbial 'bus kids.' My family did not attend church. Yet even as a young child, I knew inside myself that there was more. I had a spiritual hunger and desire for God. I had questions in my mind about what happens after you die and what is this life really about. I knew that there was more even though no one was telling me or teaching me this. I can remember as a child actually pretending to be a preacher. I would stand on a little box and pretend to preach. This calling was in me even before I knew the God who had called me. There was real spiritual oppression as you might expect. As a young girl, I would often experience a sinister presence that would regularly come into my room at night. I had no knowledge of the spirit realm and definitely didn't know about demons. I had no way to even articulate what I was experiencing so I never talked about it. Now that I am a Christian, I know it was a demonic presence.
The change came when I was 17 years old and my mom became a Christian. It was then that I heard the Gospel for the first time. Shortly after her conversion, I was admitted to the hospital for treatment of an autoimmune disease that I acquired when I was 4 years old. I was in the hospital for a month. It was during this time that the Lord began to encountered me. One day my mom visited with her pastor and brought me a bible. When I opened the Word of God for myself it was as though in a moment's time all the questions that had been in my heart my whole life, were being answered. Suddenly, it was like the heavens opened and God was speaking to me. The hunger I had always had for God was being satisfied as He began to draw me to Himself. One morning as I prayed there in my hospital room I sensed His presence so powerfully that I was afraid to open my eyes. I knew He was there and I was overwhelmed with His holiness. Shortly after that He gave me a vision that revealed the calling He had for my life. I started sharing the great news of the Gospel there in the hospital, especially with the elderly lady who shared my room. She wasn't as excited about it as I was but I couldn't keep it to myself and I've been sharing the GOOD NEWS ever since!
I have since been wonderfully healed of the disease that I was hospitalized for and I love to tell people the good news that healing is included in redemption!
#9: Wow. You have had an amazing journey. I want us to move into something of a legacy. Some of my readers already know about my own story. How I tried to drive off the Verrazano Bridge in New York after losing everything including a marriage. I was done! But God intervened! I heard the Holy Spirit say is this your legacy? Is this the Legacy you want to leave your children?? Suicide Legacy? Tell us why preserving our legacy is important to you and what legacy are we referring to?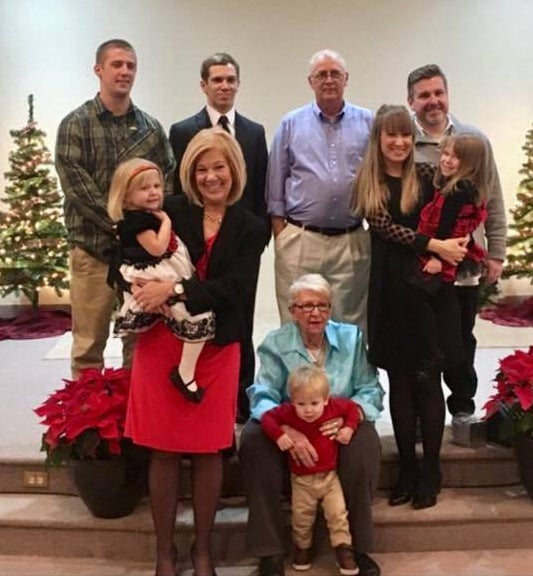 I believe we all want to be remembered beyond our short time on this earth. The bible says He has placed eternity in our hearts. Legacy is important to me because I have witnessed the power of God coming into a family that looked really hopeless, and completely transforming that family by His love. That family was mine. My mom becoming a Christian literarily saved our lives and changed our family legacy. The momentum of alcohol and addiction in our family line seemed unstoppable and it looked like our story would be like so many others that end in tragedy but it was no match for God! My parents were in their early forties when they got saved and from that time until now the Blessing of the Lord has overtaken the destruction and the pain of the past. What I've learned is that The Blessing of the Lord is meant for generations. It's so big that it requires generations for its full expression. Our NEW legacy is one of faith! What was lost has been recovered. The Blessing is in full force and three generations of my family are actively involved in ministry. That's why the idea of legacy is important to me because it's important to God. For my family, we want to build a legacy of faith for the next generation and let everyone know that God is no respecter of persons. What He did for us He'll do for them. It's not too late and no one is beyond His power to save!
#10: What an amazing story. What else were they involved from?
My parents went into the ministry in their fifties and my father became an ordained minister. They assumed the pastorate of a very small Assembly of God congregation in eastern Kentucky. The church had just a handful of people. They worked very hard and built a new church where they successfully pastored for 24 years seeing individuals and whole families transformed by the power of the Gospel. Through their ministry they touched hundreds of lives and only eternity knows the full impact of their work. This is where legacy comes in. Today, my daughter and son-in-law are pastoring many in that same congregation and continuing the legacy that my parents began to build.
An interesting part of our story that I like to tell is how that when God broke into our family, none of us were (consciously) looking for Him. We weren't looking for Him, but he was looking for us. Here's what happened. My dad who was still actively drinking at the time was in the hospital. And yes, there seems to be a recurring theme here with my family and hospitals (laughing). None of us were saved but dad's sister who was a Christian and lived in another state had contacted a church in our city and asked if there was someone who could visit him in the hospital. They said yes. A layman from a local congregation paid him a visit. Upon my dad's release, mom went to the church to say thank you to the man who had visited. It was then that she encountered the Lord at that church and began to attend on a regular basis. Shortly thereafter she received Christ and about a year later, my dad was radically saved and delivered. He just went to heaven two years ago. He was my hero, mentor, and my biggest cheerleader. He served the same congregation for 24 years, actively pastoring until his death.
$$$ GRAB YOURSELF A CUP OF COFFEE OR TEA, THEN COME RIGHT BACK TO FINISH READING THE ARTICLE! $$$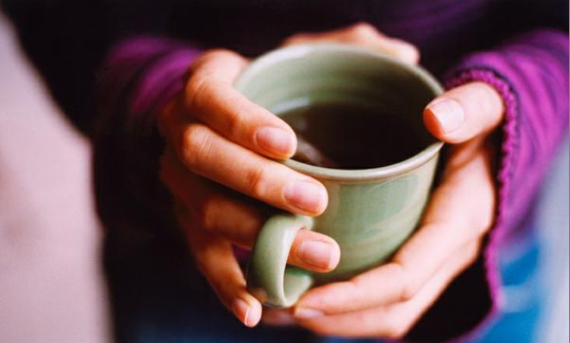 $$$ WELCOME BACK! I HOPE YOU ARE ENJOYING THE ARTICLE? IF YOU ARE, PLEASE DO NOT FORGET TO LEAVE YOUR COMMENT FOR ME AND OUR GUEST $$$
FAITH TO CAREER & MINISTRY:
#11: You had a career in the medical field for many years, how has that impacted your ministry?
First of all, it is such a noble profession. The calling is real. Sadly, sometimes Christians speak very harshly about doctors and the truth is that they are actually trying to do what God commanded the church to do, which is to heal the sick! I saw the dedication of physicians and how committed they were to helping their patients using their God given gifts and abilities. I saw the impact of sickness and disease on people, the generational connection, and how it all works together. Many believe that if a family member has a disease, then they are certain to get it too. They actually have an expectation to get sick. That kind of negative mindset is faith in reverse! Sadly, I saw it over and over again with patients who felt hopeless and powerless. The Lord gave me such compassion for them. I wanted to help them right where they were. In the midst of all this, God began to teach me what I refer to as 'marketplace ministry'.
#12: It is so needed. Please tell me more about that.
Well, several years ago, I began to be exposed to the ministry of apostles and prophets. Prior to that time, I was mostly familiar with the ministry gifts of the pastor, evangelist, and teacher. But the bible teaches that there is something called the fivefold ministry gifts, that are for the Body of Christ. They are listed in Ephesians 4:11 as Apostles, Prophets, Evangelists, Pastors and Teachers. Something changed in me when I began to hear the apostles and prophets.
At the time, I was serving on the pastoral staff at my church and I was also working in my secular job. The Lord began to teach me how to listen to Holy Spirit. He began to teach me how to do marketplace ministry; how to minister to people that are right in front of me, and how to pray for the sick outside of the four walls of the church.
#13: Tell us more about your process.
Prior to this time, I would mostly just invite people to church instead of ministering to them on the spot. I think that's just how things were done for many years. It was not really effective though because most people are just not going to church. For me, I love church and I wish everyone did. I believe in the ministry of the local church but we cannot wait until they come to us before we help them. We need to be prepared to minister to people right where they are. I began to pray for people when the need and opportunity arose. I saw individuals who had so many issues, so many problems that there were times I would be very bold and tell them, "Jesus can help you!" I watched some get delivered right in my office. I would be doing testing on a patient, and it might take an hour, so here you are and you're getting to know them. Before I knew it, people would open up and begin to share with me their hurt and pain and some were very desperate. The Lord began to teach me how to listen to people and then how to offer them the answers that are found in Christ. It was a very fruitful time of ministry for me.
#14: This is great information. Thanks for Tearing-Your-Veil™. One thing I have noticed is this… when they come to your presence, they might not be able to know what the attraction is but we know it is the Lord that's drawing them to Himself, through you. Your warmth allows them to open up.
I have come to realize that we really cannot make anyone do anything that they don't want to do. Having said that, we can take advantage of the technology that is available to us and we are thankful for that. Technology helps us to bring the gospel to the airwaves, to the people who need it, right where they are.

#15: Let's Segway into your use of technology. I met you on Periscope. How did you find periscope and what do you think is keeping your audience glued to your broadcast? There are times I come in and I see the number of people in your room. Talk to us about that.
I got on Periscope a little over a year ago and I am so surprised to see the reception. The Lord has told me that I would preach to the Nations and I never thought that it would be online from the office or from home. However, that's the beauty of technology. I just came on and started sharing the message of Hope in Christ then sharing a little bit about my testimony, about healing which is one of the main messages that I love because it's part of the gospel. I am over 24,000 followers on Periscope now. And the wonderful thing is a lot of them are Muslims and every other religion including unbelievers.
Yes. People from every religious background and persuasion come in to the live broadcast and many of my followers are Muslim. They watch from all over the world. As you know, a few of them will come in and actually speak to us but the majority are just watching and listening. What a joy and a privilege it is to declare the message of the Gospel to the nations on this live streaming platform called Periscope. You can go live at all hours of the day or night and people are there.
#17: How do we as Christians, pastors, and ministers present these to our people here? So that they can understand that there's something that is bigger than our "religion"?
I think about Dr. T.L. Osborn the great healing minister, who is a spiritual father to me and countless other people all over the world. I frequently teach from his book 'Healing the Sick, and he tells how that he and his wife went to India when they were in their early twenties. They were successful ministers in America and they were leaders in a denomination but they went to India as missionaries. When they got there, they thought they would be able to present the Bible and that people would naturally believe in Jesus but instead, the Muslims had their own book and they said, "You're very nice and we're glad that you're here but we've got our own book." He replied, "Well my book is the truth", to which they said, "We believe our book the Quran is the truth." They left India very dejected and feeling like they had failed because they had no way to prove that the God of the Bible is The God. When they got back to America they attended a healing meeting with the great healing evangelist, William Branham. T.L. and his wife Daisy watched as the man of God began to do call out prophetic words as well as work miracles and heal the sick. T.L. Osborn said a thousand voices were ringing in his head saying, "You can do that, you can do that!" They were dramatically impacted and that night, made the decision that they were going to begin to read the New Testament as though they were reading it for the first time. Whatever God said that He would do, they would believe him to do and whatever He said we could do, they would begin to do it. Shortly thereafter they held their first healing meeting and began to see the power of God touch people in a whole new way. Healings and miracles became a regular part of their ministry from that time forward. T.L. Osborn said that he was never aware of any "calling" into the ministry nor was he ever aware of any particular "anointing". Furthermore, he said he never looked for it either but rather he and his wife just believed the Bible. They just believed that God would do what He said He would do and when they begin to do what He said they could do that they started seeing the power of God in their meetings.
#18: In other words, God's word is the blueprint but the thing is the word of God is the blueprint for living, for healing, and recovery. Right?
Here is the thing, people need to see the power of God demonstrated and He likes to confirm His Word. When the Gospel is shared in faith, healings and miracles become available. Miracles are undeniable proof that our God is alive and actively confirming His word now! He is healing the sick right now, so we're not just talking about a guy that once lived and is now dead like so many other religious figures. Jesus Christ is alive NOW and actively working by faith in those who believe.
#19: Talk to us about the impact periscope is having on your ministry.
God is opening doors for me through Periscope. The exposure that happens on this platform is simply incredible. Before this, I would have to wait for an invitation or someone to give me a platform. Now, we don't have to wait. The relationships that have been birthed through Periscope are another wonderful benefit of this incredible technology. God is creating divine connections, just as you and I are collaborating together now.
I want people to understand that the ministry of Jesus is what all of us are called to and part of what I'm called to do is to equip the church. I use periscope to fulfill this calling. This is for you and I. It is for everyday people, for lay people, for the people at your workplace; not just something professional ministers are supposed to do. One of my goals is to help people understand that healing is included in the Gospel. Someone once said that faith begins where the will of God is known. We can know the will of God and part of my calling is to help people understand this.
#20: It seems like this medium is bringing connection, isn't it?
When we look at the ministry that has happened through television we get a glimpse of what is happening now on live streaming. What's even more exciting is that this platform is completely interactive! We are communicating back and forth in real time with people all over the world. It's fun but lives are being changed at the same time. People are hearing the message of healing over their laptops, on their phones, on periscope. I share the message of deliverance and new life in Christ. They can sit in their own bedrooms in the privacy of their home and receive ministry. It is amazing when I see the comments of viewers thanking me for my broadcast and saying that they are look forward to watching every night.
#21: What is next for Tommie? Then, how can people connect with you and what services do you offer because we've been talking a lot now and we've kind of went through your family, went through your faith, and your ministry. Now, let's talk about you. Where do you see yourself in the next 12 months? The next five years? What is next for your ministry?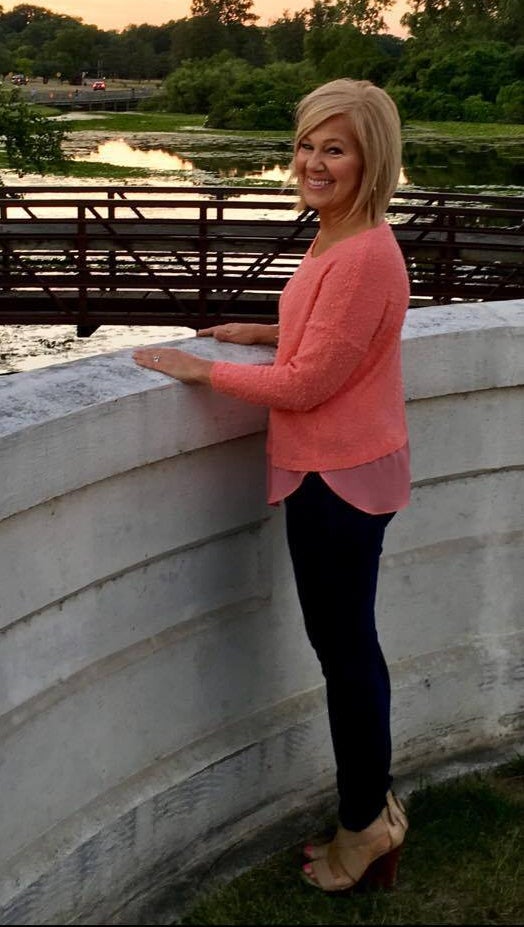 God has called me and commissioned me to bring the message of hope and healing to people everywhere. He has called me to the nations and I expect that in the next few years that will become a reality for me beyond Periscope. I am available to minister in churches or conferences as well as conduct healing workshops and seminars. I have also started writing and plan to be a published author very soon. Of course, I would love for people to tune in to my show on Periscope which airs Monday through Thursday at 11:30 pm EST where I regularly teach about faith and healing and pray for the sick in real time. They can find out more about me at TommieNorman.com and they can email me at info@tommienorman.com as well as follow across social media Twitter, Facebook and IG.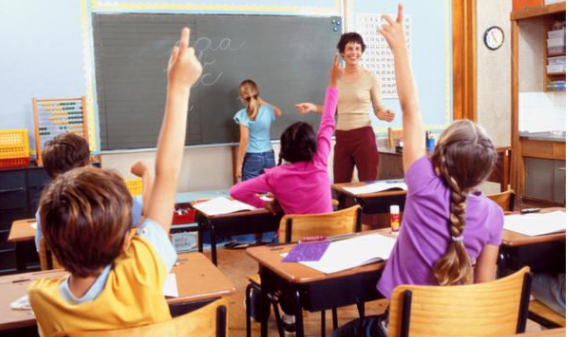 #22: What do you know now that you did not know before?
I had no idea that getting out of my comfort zone and going 'live' on video would literally change my life almost overnight. I had no idea that I would connect with so many wonderful people from all over the world and even get to meet some of them in person. It's been amazing! So, if you have a message that you want to share with the world, now is the time to do it! Push past the fear and go for it! Don't compare yourself with others. Be you, and those people that resonate with your message will find you and connect with you! The whole world is open now because of this kind of technology. You don't need permission or an invitation. You can share your story with the world right from the comfort of your own home!
The last thing is I want to tell people is this. Do not be deceived into thinking that the way your life is now is how it's always going to be or that you have to give up on your family, or walk out on your husband because he's never going to change. That's a lie. I am here today as living proof that no one is hopeless, no family is beyond the power of God to heal and restore. I want everyone to know that Jesus Christ is the same yesterday, today, and forever. What He did when He walked this earth he is doing today. What He did in my family, He can do in yours. Believe Him. Trust Him. Call on Him and give Him your life. He will give you a new beginning, a new story, and you can begin to build a legacy of faith for your generations.
Watch the RAW On Camera Interview~ encouraging you to #SparkleRaw!
Summation: No doubt, Tommie Norman is a classy woman who is going somewhere. She is focused on the message. She exudes one who appreciates God's redemptive nature and not ashamed to share the gospel, after all, she is a pastor. I left this interview with more wisdom nuggets to add to my repertoire.
For those who are reading this special edition article and you are thinking what does it mean to be connected to the source which is Jehovah God? Please reach out to Pastor Tommie Norman. She is one that is going to really walk you through. You have read her powerful her story.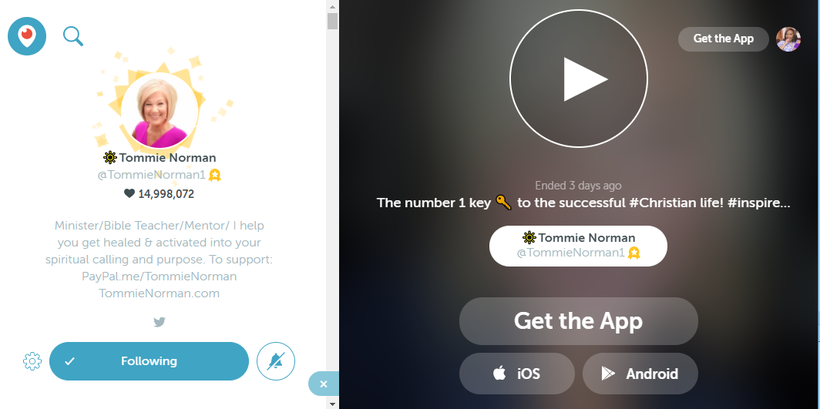 Get a little dose of Pastor Tommie Norman: CLICK HERE
See you next time my friends & family….
Come back to find out more about the next Powerhouse Faith-Walker is .... Pastor Cindy, Founder of Glory Chain Church without Walls on Periscope as (@PastorCindyy). Then, stay tuned!
Do not miss the next article. It promises to bring the world to your doorstep and inspire you to live your best life. Have you left comments yet? Please do so and encourage others to do same.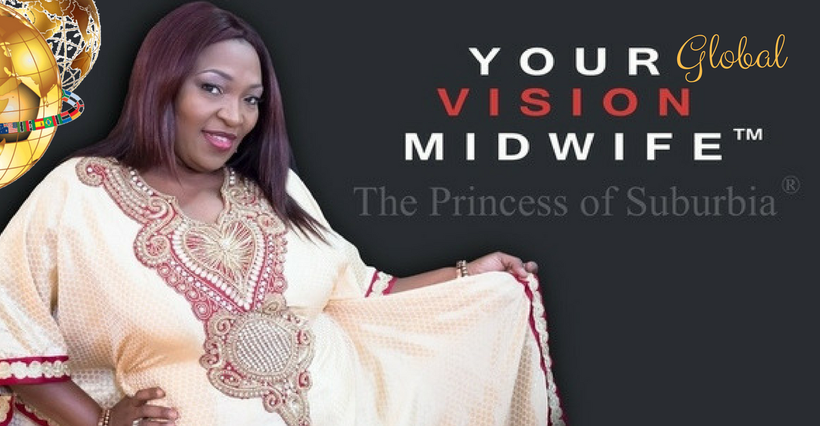 ABOUT DR. PRINCESS FUMI HANCOCK
Are you looking to learn how to tell your story in an impactful way? Do you know that storytelling is an art business owners must possess to be successful? Are you ready to master your life, master your millions™, manifest God to win, and establish your dominion™ as an expert in your field? Are you a corporation, an entrepreneur, and individual looking to gain clarity in your Vision? Check out: Storyteller Bistro™, a Virtual Incubator where we inspire, motivate, empower Creative Entrepreneurs (and Professionals Desiring to Transition), to Dream BIG, Achieve BIG. We provide masterclasses where we offer Intentional Life Mastery through Transformation, Personal Growth, Innovative Solutions- Creative Business Strategies, and Spirituality Mastery. We teach you how to Sparkle in Your Brilliance™ & Turn Your Brilliance to Millions™ www.storytellerbistro.com.
Three things I need from you moving forward:
(1). Like this article (2). Post your comment and encourage others to do same (3). Share the article on all of your social media platforms including LinkedIn and DO NOT FORGET to Tag me, Dr. Princess Fumi Hancock. (4). Join the Storyteller Bistro Group: CLICK HERE MAILING LIST: CLICK HERE
Calling all HuffPost superfans!
Sign up for membership to become a founding member and help shape HuffPost's next chapter
This post was published on the now-closed HuffPost Contributor platform. Contributors control their own work and posted freely to our site. If you need to flag this entry as abusive,
send us an email
.