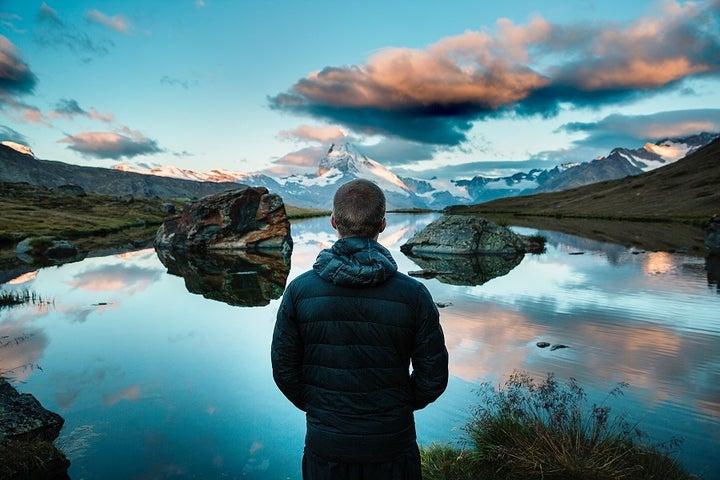 On the whole, modern consumers are more savvy and mindful than those of yesteryear. Many consumers nowadays aim to support businesses that are environmentally conscious, abide by ethical and sustainable practices, or donate a portion of proceeds to charity. It's safe to say that businesses that are environmentally and socially aware have carved out a niche for many people whose purchases are bolstered and encouraged by a healthy dose of do-gooding.
Eco-friendly products— defined as those that do not harm the environment in their manufacture, use, or disposal— are gaining popularity with wider audiences not only on account of their sustainability, but also due to impressive developments in green technology. Thankfully, these days, you don't have to sacrifice quality for ecology's sake.
Without further ado, here's a roundup of 6 green eco-friendly products to add to your shopping list:
KaliPAK Solar Generator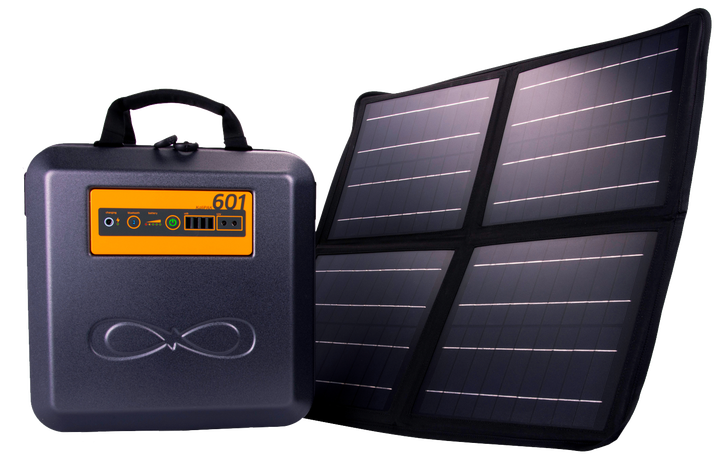 Whether you're an outdoor enthusiast or simply want to be prepared for any blackout or natural disaster that may come, knowing you'll never have to worry about electrical connectivity ever again is extremely reassuring. If you also care about the environment, Kalisaya has a solution for you. Their social and global responsibility agenda is to minimize the effects of natural disasters on people's lives, and reduce global warming by replacing CO2 producing diesel and petrol generators with a clean alternative.
Kalisaya does so with its eco-friendly solar generator, the KaliPAK 601, which is the most efficient portable solar generator on the market today, boasting a 558Wh capacity and 40W flex bow solar panels—all at a lightweight 14 pounds. In addition to being able to charge your iPhone up to an impressive 80 times, or an average laptop about 12 times in a single cycle, the KaliPAK also has a sizeable storage compartment big enough to hold your laptop, tablets, cameras, keys, and other nicknacks.
Gota Dishwasher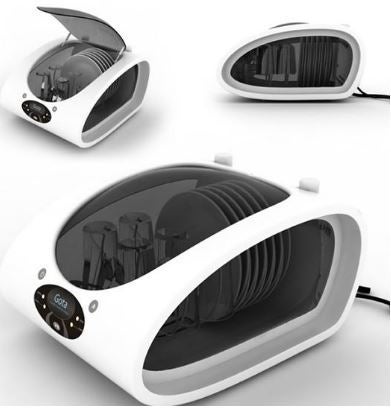 If you worry about your dishwasher's water consumption yet can't bring yourself to hand wash a mounding pile of dirty plates and utensils, then consider the Gota dishwasher your favorite new kitchen appliance. The award-winning, compact, and futuristically designed Gota, which means "drop" (of water) in Portuguese, aims to save both water and electricity by focusing on high pressure mechanics and steam to get rid of even the toughest stains off your dishware and cutlery. This appliance is great for singles or low-maintenance duos, as the product fills up with six items of plates, cups, and utensils each.
FEED Bag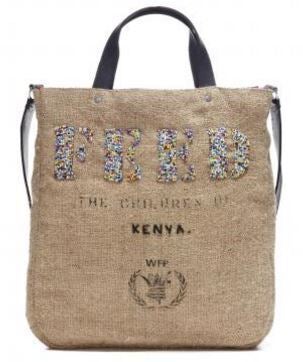 FEED bags are about to celebrate their ten year anniversary doing good for underprivileged and malnourished children worldwide, so it's only right to recognize and commend the work they do and the products they make. FEED has ethics and sustainability bred into its core: they work in line with fair labor laws, use environmentally friendly materials such as burlap and organic cotton, and provide jobs to artisans who handcraft these bags. Last but not least, each bag indicates the number of meals and/or nutritional supplements its purchase will provide to children and expectant mothers in need. Their product range includes everything from a wine holder and diaper bag to backpacks and duffles.
Fairphone Cell Phone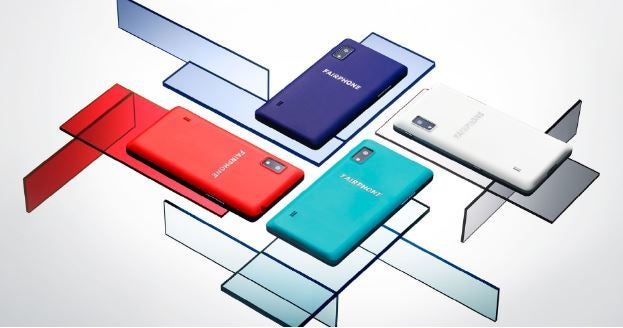 The Fairphone is the world's first ethical, modular smartphone, and comes packed with great features—including 2 SIM card slots, Google Apps and Play Store accessibility, and 32GB with the option to triple your memory with an SD card. The company transparently sources conflict-free minerals to make the product, abides by regulations and best practices during manufacture, and recycles all electronic waste. Their goodwill extends to the end-product itself, which has been tested and crafted with long-lasting design to the benefit of both users and the world at large.
Speakaboo Speaker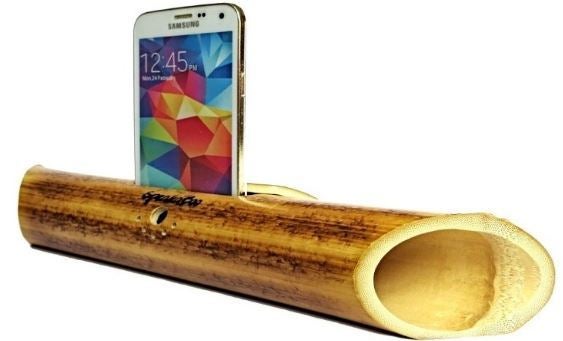 Speakaboo not only has a catchy name but is a simple, sustainable, and stylish addition to any techie's gadget collection. Composed entirely of bamboo, this eco-friendly speaker—which is compatible with iPhones and Androids alike—amplifies the acoustics from your smartphone in a natural way that's simultaneously harmonious to your playlist and to nature itself. Speakaboo charges your phone while playing music, comes in three attractive color ways, and perhaps best of all, is a steal at under $30 per unit.
KOR ONE Water Bottle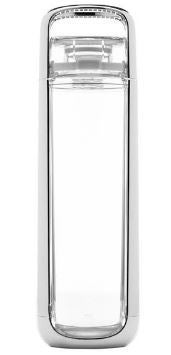 A reusable water bottle is one of the best investments you can make, from both health and ecological standpoints. Ditch disposable plastic bottles, which are harmful to the environment and potentially hazardous to your very own well-being. The KOR ONE water bottle is one of the best of the sizeable bunch of reusable bottles on the market today. It's been designed with the company's trademark "Perfect Spout™," has an optimal size of 750 mL, and is composed of BPA-free Tritan. Even better, a portion of its sales goes to select nonprofits around the world that work with water-related issues and aim to provide clean water to communities in need.
Using green eco-friendly products is a promise you're making as a consumer not just to yourself but to your children and future offspring. With research showing that the C02 that we are emitting from fossil fuels today will still be affecting the climate in many millennia from now, we should do everything we possibly can to decrease the damage we've already done. If you've tested out any of the products I've featured above or have another great recommendation for a green product I need to check out share your thoughts and suggestions in the comments section below.
Related
Popular in the Community