Who says marketing has to cost an arm and a leg? These six strategies can help get your brand name out there for free.
A. Social Media


Social media is so important and something that every business should be active on. It's a free and easy way to reach your potential customers, clients and consumers on a daily basis. Not only should you be posting daily on Facebook, Instagram, Twitter and Pinterest (to name a few), but you should interact with others by commenting and liking other posts. Carving out an hour each day can be beneficial. - Michael Rheaume, SnapKnot Inc.
A. Content Marketing


Try to offer genuine information relating to the line of business you're in. Folks want to do business with organizations who understand them. Content marketing gives you the opportunity to earn that credibility by creating messages that demonstrate how your product or service can make a positive difference in the lives of your prospects. - Jessica Baker, Aligned Signs
A. Local SEO Reviews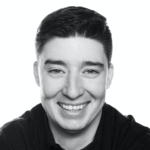 Local data aggregators like Yelp, Google My Business, Yahoo Local Listings, and various Yellow Pages-type sites allow users to leave reviews of local businesses that can impact SEO performance and the public's view of them. By simply requesting reviews from satisfied customers (and giving some easy instructions), you can leverage the goodwill you have already created by doing a good job. - Christopher Rodgers, Colorado SEO Pros
A. Directory Posts


Sites like Yelp and Google are a free way to gain powerful backlinks in order to improve your SEO ranking. You should post on third-party directory sites as well to gain valuable exposure. - Ajmal Saleem, Suprex Learning
A. HARO (Help a Reporter Out)


Responding to HARO requests is free and easy to do if you are willing to spend 30-45 minutes per day reading and responding to them. I've been doing this for the past six months, and it has paid off with inclusions in Inc., The Associated Press, Manta, the Huffington Postand many others. - Ben Walker, Transcription Outsourcing, LLC
A. Online Forums


Provide genuine and insightful feedback on Quora, Reddit and other forums. I wrote a few answers on Quora back in my early days, and now I'm the ninth most viewed writer in the "resume" topic with 384,000 all-time views on my answers. One answer was published in Inc. and another was picked up by LifeHacker. That brought over 20,000 visitors to our site. - James Hu, Jobscan
These answers are provided by members of FounderSociety, an invitation-only organization comprised of ambitious startup founders and business owners.
Popular in the Community