Inspired by the recently concluded New York Fashion Week, we are sharing some unique wedding fashion advice from our Smart Wedding Week experts Atyia Seck and Susan Ruddie.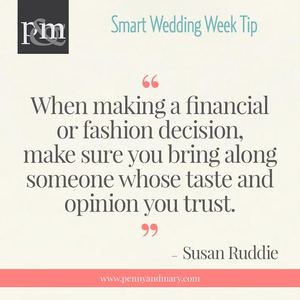 If you've never been a fan of your best friend's fashion choices, you might think about bringing another friend whose taste mirror yours instead. You don't want anyone to add to the confusion. Or you can still bring your best friend but properly weigh his/her opinion.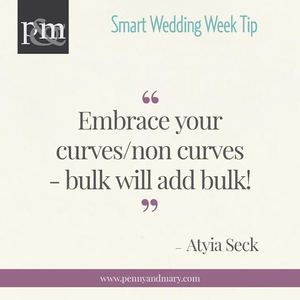 Wearing something akin to a sack will not make you look "better". While you want to avoid dresses that are too tight (this applies to anyone of any size), dresses that show off your curves actually make you look slimmer and sexier.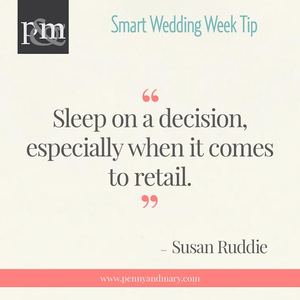 Your mom cried when she saw your dress. You bought it on the spot. You regret it the next day. This is a common story. It doesn't hurt to wait before buying, especially since retailers have to order a new dress for you anyway.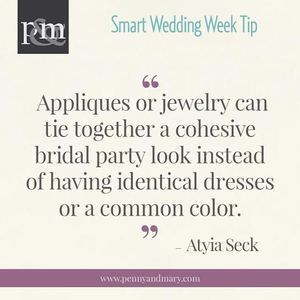 The next evolution in bridesmaid fashion is a common applique or jewelry. Putting on appliques can be a fun thing to do on your shower, and jewelry can be a great bridesmaid gift.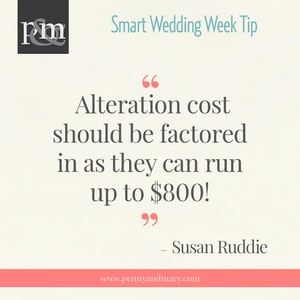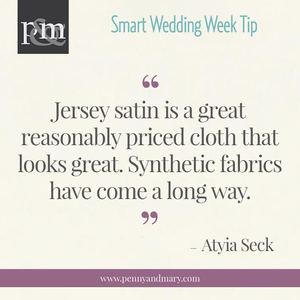 Word has it that this fabric tends to be flattering to most body type. It also tends to be not very expensive.