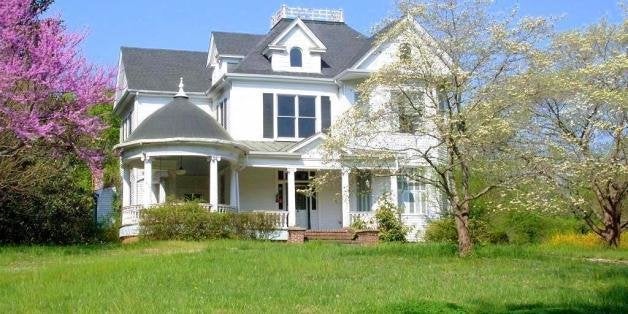 A reverse mortgage is a feasible financial vehicle that is used by plenty of older Americans to access cash from their home's equity. We'll outline six undeniable benefits these home loans offer.
For older Americans age 62 and up, they can tap into their home's equity using a reverse mortgage. According to the Washington State Department of Financial Institutions, there is a long list of benefits that these reverse mortgage home loans can offer, many of which are worth considering.
1. Not Solely Based On Credit Score Or Income, However Under The New Financial Assessment Rules You Do Need to Demonstrate a Capacity to Continue Paying Taxes And Insurance On The Home . One of the most advantageous benefits of a reverse mortgage is that they are not based upon your income or your credit score. Bankrate explains that these loans are solely based upon homeownership and existing, accrued equity in the home. In short, if you own your home and have paid down the balance while meeting the qualifying age of 62, you can generally get approved.
These include:
A line of credit that you draw upon that can increase over time.
A monthly tenure option that pays you a monthly payment.
A monthly term that pays fixed monthly payments over a set term.
A fixed-rate, lump-sum option that pays you the entire proceeds at once.
3. Can Be Federally Insured
According to the
, A reverse mortgage is only available through the FHA via a Home Equity Conversion Mortgage or HECM. The only way that you can get this type of an insured loan, though, is by going through an FHA approved lender.
4. Tax-Free Funds. You can borrow the funds from your reverse mortgage without having to pay any income tax, says the IRS. This is because these funds are considered a loan, not income, and are therefore not taxable. Make sure you consult with a financial advisor or accountant for any professional tax advice.
5. No Repayment Required. The Consumer Financial Protection Bureau advises that you do not have to pay back a reverse mortgage unless you sell or move from the home. If the home remains your primary residence, no payments are made until you and your spouse have passed away.
6. Home Ownership Is Still Retained. The New York State Department of Financial Services advises that you retain the title of the home with a reverse mortgage. But the lender will place a lien on the title in the amount of the monies borrowed. So if you do end up moving or selling the home, that lien will have to be satisfied before any remaining monies are paid out.
For more stories you like, visit NowItCounts.com, the new destination for Americans 50+ covering financial, health, beauty, style, travel, news, entertainment and sports.