There are 84 million acres of protected national parkland in the U.S., and this year the National Park Service (they take care of it all) celebrates its Centennial. April 16 to 24, 2016 makes it even more enticing to visit one of the 400 parks with free admission. To narrow down the choices, here are six picks across the country with corresponding plush accommodation for those who don't care to camp.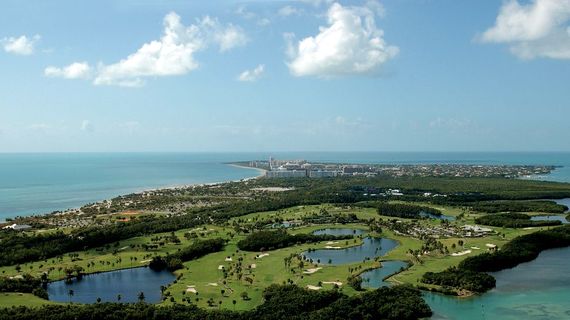 Everglades, Florida
The Sunshine State is known for its oranges and the heat Miami Beach brings, but there are other noteworthy natural wonders--the Everglades for one. The unique ecosystem is home some rare and endangered species, including the manatee, American crocodile and Florida panther. Its River of Grass attracts flocks of feathered friends, such as the colorful roseate spoonbill. For humans, The Ritz-Carlton Coconut Grove is a nice place to roost. Decked out with its own lush greenery, the property provides relatively easy access to the park (just a 50-minute drive) while keeping guest in the heart of the South Beach action.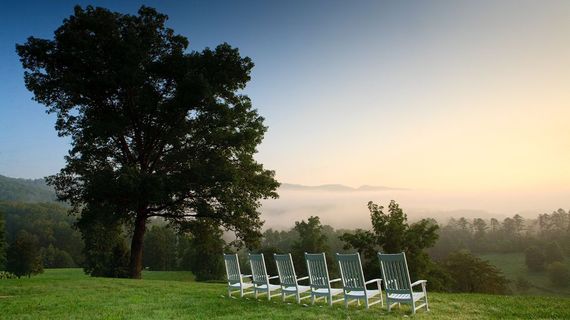 Great Smoky Mountains, Tennessee
Straddling North Carolina and Tennessee, the Great Smoky Mountains is America's most visited park, with good reason. For one, it showcases Southern Appalachian culture, and for another it's an important wildlife refuge, with the American black bear being the de facto mascot. Picnic, fish, horse-ride, hike, cycle--the mountains offer a bounty of things to do. Set amongst the splendor is Blackberry Farm. The working farm offers cozy accommodations and scrumptious food sourced, naturally, right on site.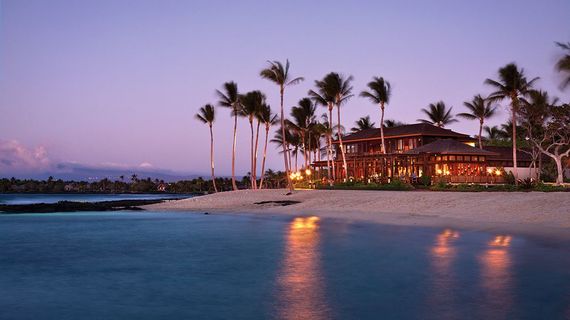 Hawai'i Volcanoes, Hawaii
On the Big Island's south end, 333,000-acre Hawai'i Volcanoes National Park puts on a lava show courtesy of two of the world's most active volcanoes, Kīlauea and Mauna Loa. Fun fact: the latter of the two towers 56,000 feet from the sea floor, which is more than 27,000 feet higher than Mount Everest. A vent within the Halema'uma'u Crater can be seen from the park's Jaggar Museum. The Four Seasons Resort Hualalai at Historic Ka'upulehu fronts the beach on the western side of the island near the largest town, Kailua-Kona. It has all the other forms of entertainment to round out an adventure, including seven swimming pools, 28,000-square-foot spa and 18-hole Jack Nicklaus signature golf course.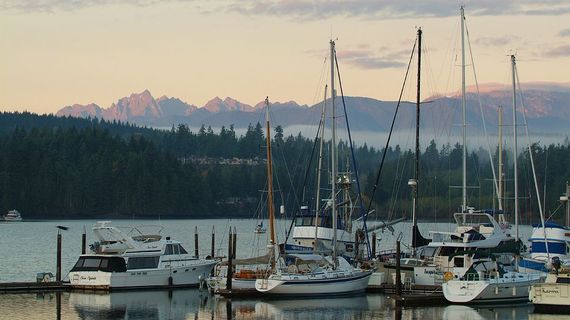 Olympic, Washington
Within its nearly one million acres, Olympic National Park offers a ecological smorgasbord of snowy mountain peaks, old growth rainforest, ocean shoreline, lakes, rivers and waterfalls. Plan to fish, boat, hike and spot wildlife--including the stately Roosevelt Elk. For those that aren't camping, or perhaps for post-recovery, The Resort at Port Ludlow provides views of the Olympic mountain range and nearby harbor front rooms with fireplaces, jet tubs and big comfy couches. They've even got a golf course--where, conversely, you'll want to stay out of the rough.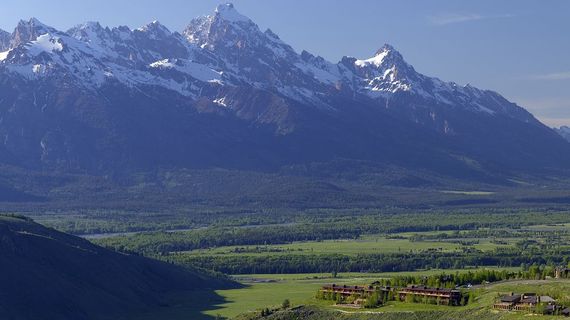 Yellowstone, Wyoming
A National Park since 1872, which also makes her the very first, Yellowstone really requires no introduction. But let's recount her charms anyway. There's the iconic Old Faithful geyser, the highest altitude lake, mammals galore (67-odd species)--and that's just the tip of the iceberg, of in this case, those jagged Rocky Mountain peaks. Just 90-minutes from Yellowstone and right next door to Grand Teton National Park, Amangani is perched on a butte overlooking a piece of the majesty. Inside is pretty spectacular too, with its big picture windows and Wyoming-sourced décor pieces.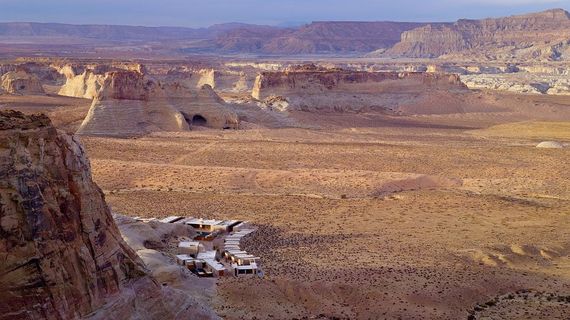 Zion, Utah
The name is used to describe imaginary places considered to be perfect, but Zion National Park makes it very real. The color palette astounds--cream, pink and red tinged cliffs set against a vivid blue sky, and down below the aptly-named Emerald Pools. Equally astounding is Amangiri, a luxury property roughly 90-minute drive from the park, and cocooned by its own natural wonder, Canyon Point. Even nearer is the Grand Staircase National Monument, although, arguably, it'll be hard to leave the suite, each of which open up to a desert lounge complete with fireplace.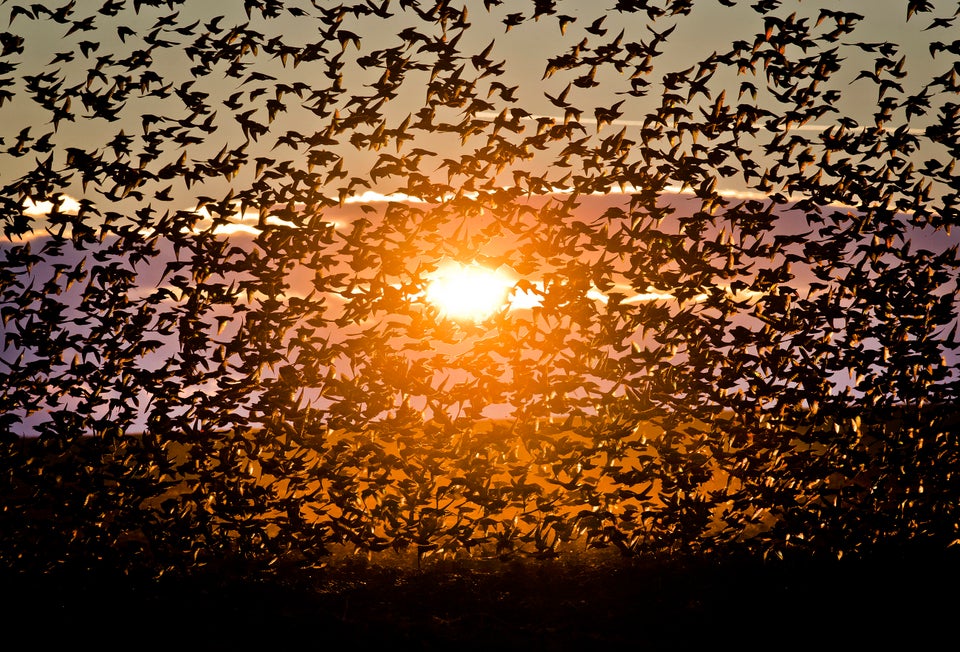 Stunning Images From Around The World
Related